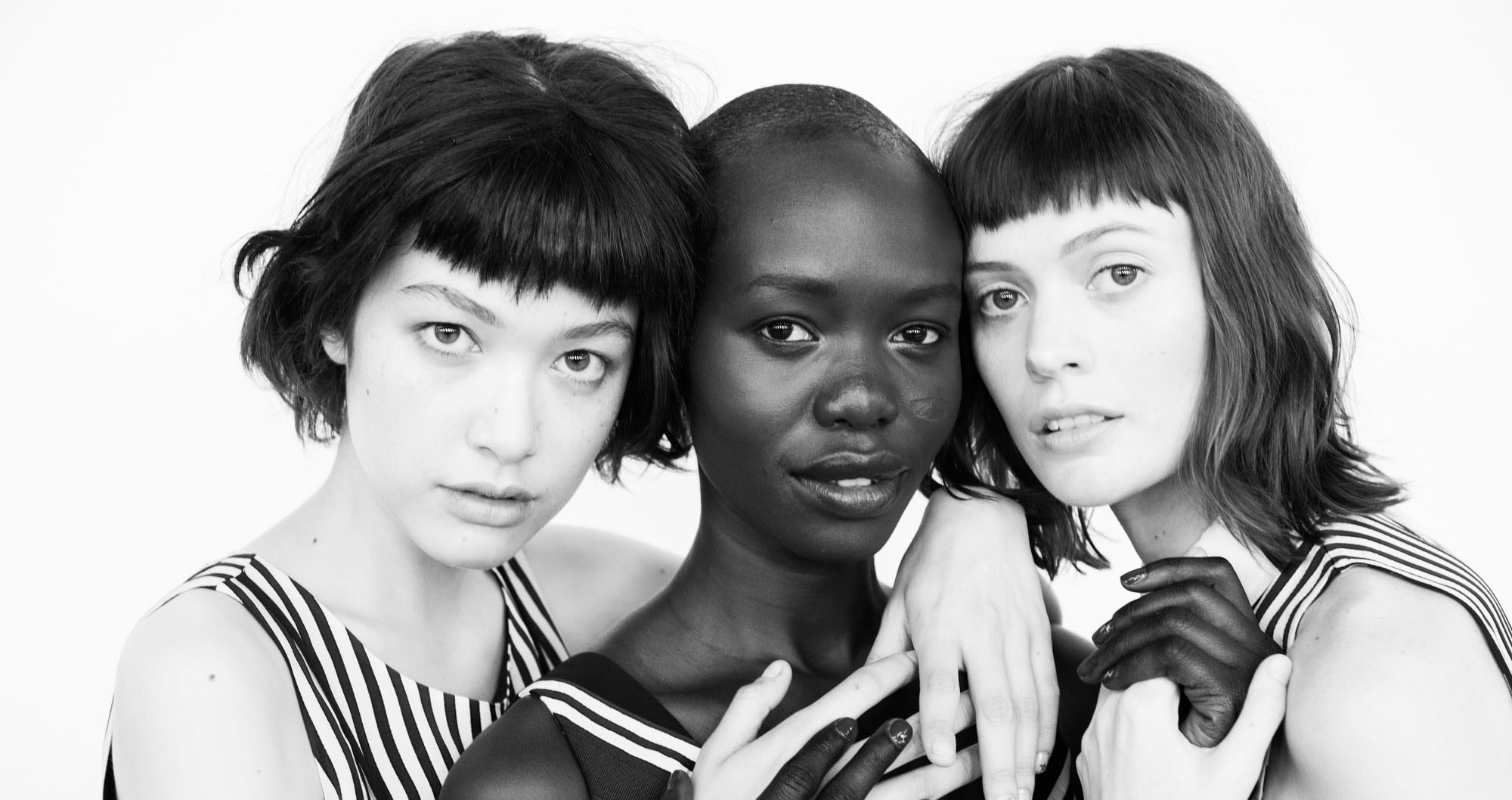 5 Laser Treatments You Should Know
Read this before your next derm appointment.
The menu of skin-perfecting lasers offered nowadays is endless. Seriously—there's an option for practically every skin ailment you can think of. And honestly, that's a good thing. But navigating which laser is the best choice for our skin problems is just, well, overwhelming. Which is why we dialed up Dr. Dennis Gross, who's a legend in skin care in his own right, to get the 101 on the different laser treatments and what you should know before getting your next treatment.
"There is such a wide variety of laser offerings available to target everything from scarring to wrinkles to texture and broken capillaries. Cocktailing lasers is one of my signature practices and allows me to offer patients quicker, more impressive results. There is no such thing as one laser treatment 'that does it all.'"
5 Lasers You Should Know
1. "Alexandrite: a resurfacing laser treatment which works quickly to eliminate deeper brown spots to leave skin clearer. It can be used on your face, chest, hands, arms and legs."
2. "The IPL (Intense Pulsed Light) or Photo Rejuvenation: a treatment that focuses mainly on achieving even skin tone to improve brown hyperpigmented areas, as well as a reduction in redness."
3. "Syneron Sublative Laser: best for general scarring and fighting lines and wrinkles, and is effective on all skin types and tones. It's a deeper form of laser treatment to resurface and re-texturize the skin and stimulate collagen for renewal, which will also treat wrinkles."
4. "The Candela Gentlemax: a type of Alexandrite laser and best for laser hair removal. I consider this a best-in-class laser. Even darker skin types are treatable, such as Latin American and Hispanic tones, which aren't traditionally receptive to treatment with other types of lasers."
5. "The VBeam Laser: the most advanced pulsed dye laser technology to treat red skin, broken blood vessels, spider veins, rosacea and birthmarks. This laser targets the selected area with an intense yet gentle burst of light. It also treats photo-aging and sun damage with no downtime."
Ablative v.s. Nonablative Lasers
"Ablative laser resurfacing directs an intense wavelength of light energy to destroy the outer layer of the epidermis and requires more downtime. This is often used to treat sun damage or aged skin and to remove pigmentation. A nonablative laser is usually done through radio frequency that goes deeper in the skin to stimulate tissue, tighten, and to trigger collagen growth."
What to Consider
"If you have a darker skin tone, always discuss the risk of hyperpigmentation with your doctor, especially when treating dark spots or melasma. Everyone should avoid sun exposure before and after treatment. When selecting the best doctor to perform a treatment, be sure to do your research and ensure you're seeing a board-certified dermatologist that is highly trained in all aspects of the lasers."