WWWRN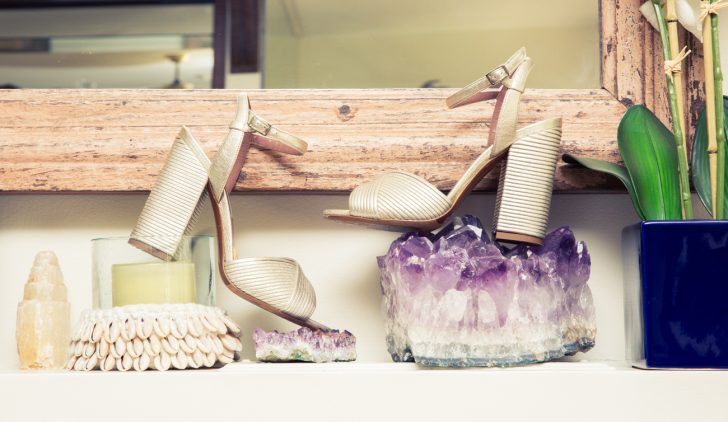 Shop Our Favorite Health & Wellness Finds
Vibrators and amethyst-adorned water bottles included.
The term wellness—and the wellness space as a whole—has become so broad that when we discussed compiling our favorite health-enhancing finds, we weren't sure what to include. Vitamins and protein powders were obvious choices, but what about CBD tinctures and crystals? Or an air purifier? Or a vibrator! In the end, we settled on all of the above, because if it contributes to your overall well-being and the quest to feel like your most de-stressed, well-slept, positive-thinking self, it counts as wellness to us. Shop our favorite health-and-wellness finds below.
---
Leah Faye Cooper
Editorial Director
1. Made of Whey Protein Isolate: I've clocked a few personal training sessions with Kirsty Godso, and the woman is fit. If her protein powder has anything to do with how ripped and energetic she is, I'll take a yearly supply, please.
2. Menos Mas Coconut Cream Body Scrub and Bath Soak: One of my New Year's resolutions was to take more baths (I could use the relaxation in my life), and as of today, I've taken a grand total of zero in 2019. My friends have all been raving about this soak, so as soon as I get my hands on it, I'll be in the tub until 2020.
3. Glacce Amethyst Bottle: I have no idea if drinking water from this bottle has as calming an effect as it claims to—by way of energy emitted from the mystical amethyst—but look at how pretty it is. Surrounding yourself with things that are aesthetically pleasing counts as a wellness practice, right?
---
Noah Lehava
Director, Lifestyle, Talent
1. Hypervolt: This tool is magic for getting out all the tension and knots in your muscles.
2. Dyson Pure Hot + Cool Air Purifier: This has been at the top of my wish list for a long time. With my rabid paranoia (which I think may actually be quite valid) that plastic and other toxins are floating in the air—especially indoors—I may need to pull the trigger and get it once and for all.
3. Seed Female Daily Synbiotic: I wrote about this innovative probiotic before its launch and have since been taking it consistently. And it's when I travel (and I travel a lot for work) and when my healthy habits wane that I notice the benefits the most.
---
Nandi Howard
Production Fellow
1. Olly Beauty Beauty Sleep: I recently started taking two Olly Beauty Sleep Supplements before I go to bed, and my skin is thanking me.
2. The Honey Pot Company Soothing Balm: The Honey Pot Company is a feminine plant-based hygiene sanctuary of your feminine needs, from lubricants to this soothing balm, which is perfect for healing cramps. If you're anything like me and try to stay away from medications, this will be your best friend come your time of the month.
3. Plant Apothecary Start Happy Organic Body Wash: I am always on the search for body washes and soaps that get the job done, and Plant Apothecary has been on my radar. The Start Happy Body Wash gives you the perfect pick-me-up to start your day. To sum it up in one word: Obsessed.
---
Hannah Baxter
Editor
Part of the series:
WWWRN