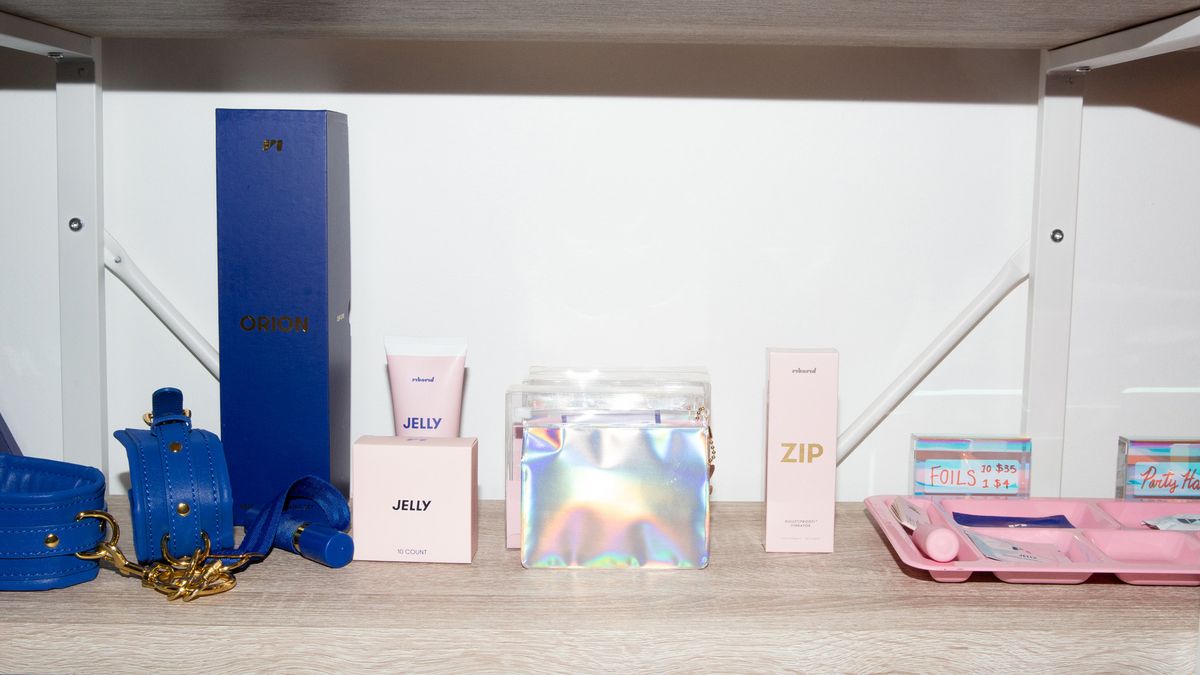 Career
Polly Rodriguez of Unbound on the evolution of female sexual wellness.
Alec Kugler
Starting a company from the ground up is no easy feat, but
Unbound
 co-founder Polly Rodriguez had already proven she could prevail against all odds. The St. Louis native survived a cancer diagnosis at 21 and, after losing her health care as a result, went to work for former Missouri Senator Claire McCaskill in Washington D.C. Gigs at New York-based Deloitte Consulting and Grouper followed, where she honed her business-strategy chops alongside startups such as Glossier, Warby Parker, and Casper. Throughout it all, her idea for her own venture began to take shape, and now, six years later, Unbound has established itself as one of the leading sexual wellness and
accessories companies
on the market today.
When we stop by the Unbound office—which, with its pastel decor and best-friend's-living-room vibe, could double as a design studio—Rodriguez dives deeper into how her illness ultimately served as a catalyst for her career. After doctors failed to adequately explain important side effects like lowered libido and early-onset menopause as a result of her treatment, focusing instead on her inability to have children, she had something of an awakening. "It was one of the first examples where I saw the dichotomy of female, femme, non-binary, transexuality, where you're either hyper-sexualized or you're just viewed through the lens of being a mother. As I got older, it really frustrated me, and I was like, 'Where is that space in the middle?'"
---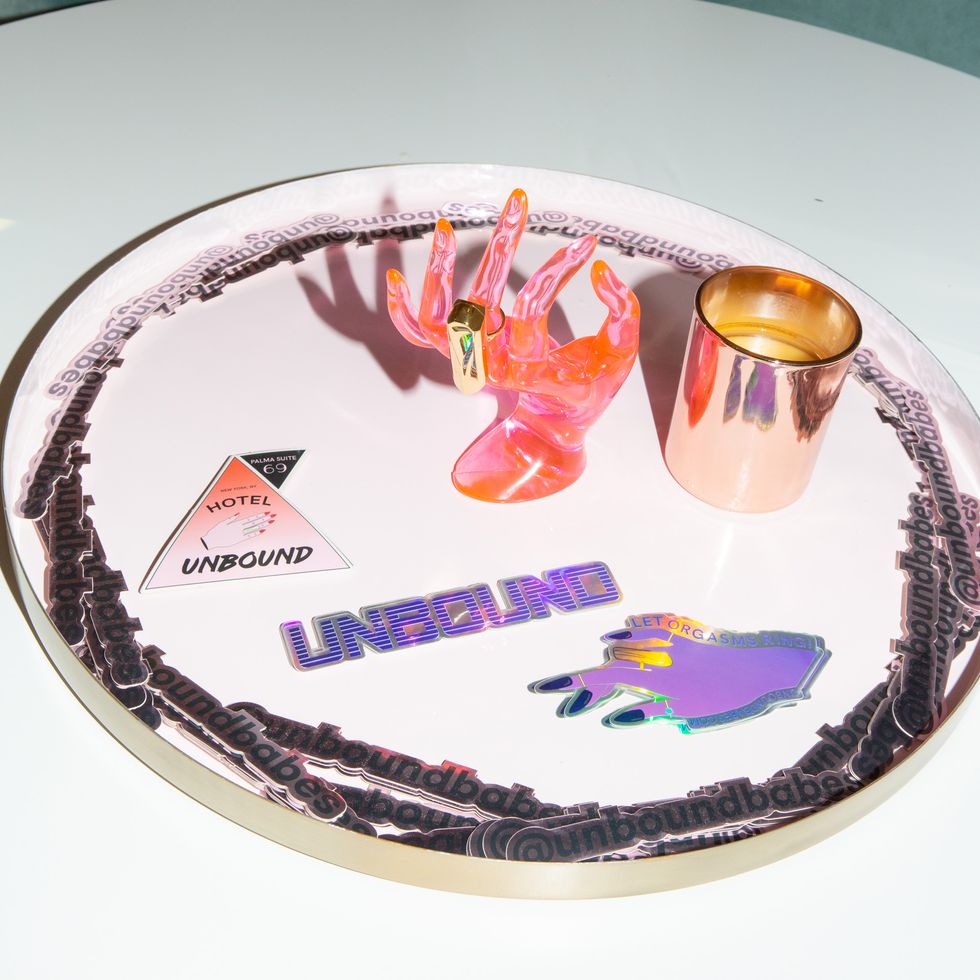 The lack of comfortable, accessible shops that sold sex toys and products in her hometown was also a glaring concern for her. "It was just like, 'How is nobody doing this for a category that is so massive? Why isn't there a place in the middle, in between those two polarizing ends?'"
When Rodriguez founded Unbound in 2013, mainstream culture often tiptoed around female sexuality, with few companies catering to the needs of modern women. This was also pre-
Fifty Shades of Grey
, before BDSM relationships (however inaccurate) were available to view at your local movie theater. Attitudes towards female sexuality have slowly improved over the past few years, but Rodriguez recognizes there is still a long way to go. "For us, it was about not hyper-sexualizing women, having packaging that acknowledges that this is a vulnerable shopping experience, but one that you can feel good about because we're using body-safe materials." Given that the company now offers its own line of products and toys, as well as educational digital content, it's safe to say that Unbound and Rodriguez will continue to innovate in the sexual-wellness space for years to come.
Ahead, more on what Rodriguez has to say about the evolution of the sex toy market and how Unbound
'
s newest design can help couples navigate the conversation about accessories in bed.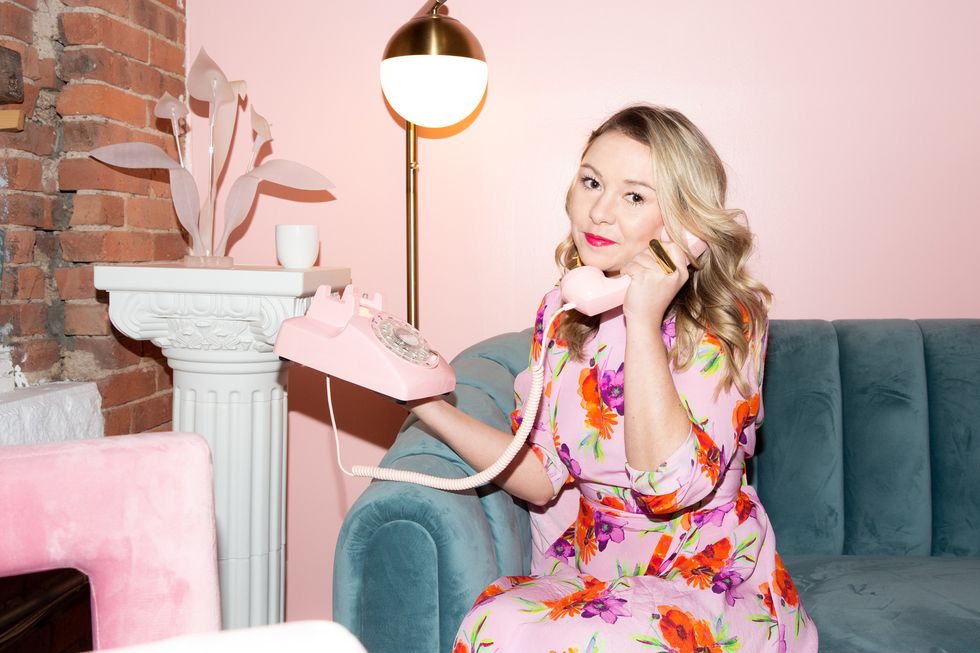 How have you seen the sexual-wellness market evolve since you entered the industry?
"I think the biggest change is [that], historically, almost all of these products were designed by men. You had the feminist sex stores like Babeland and Eve's Garden and Good Vibrations out on the West Coast—those were started by self-identifying feminists who wanted to create a safe space for people to shop for these products. Those companies are all owned by men now, because they were never able to grow and vertically integrate.
"I think the next generation of that change are the female, femme, nonbinary, and trans founders who are creating the products that they would want to buy as a consumer. That's why you saw vein-y penis-shaped dildos when like, 70 percent of women need clitoral stimulation in order to
orgasm
, so there's really no biological or design reason why it should be a vein-y penis with the exception of men designing it and thinking that's what women want. But it's been really cool to see all these female-founded companies that are putting design first."
Why did you decide to make your own products instead of just stocking other brands?
"The dream was always to make our own because, similar to mattresses and glasses and all these other industries, ours is one in which distributors take a 40 percent margin. So at first we couldn't afford it, so we had to sell other people's products. Through doing that for the first two and a half years, we realized that these products were not that well made from a materials perspective and that they broke a lot—which we realized because our customers would write us—and they were really expensive. Basically we wanted to offer a higher-quality product at a more affordable price.
"I like to bucket them as vibrators, lubricants, and accessories. It's a matter of thinking about how people will actually use these products and how we can make that experience better. We try to always approach product development with no judgment and hopefully design it with a better experience and the customer in mind."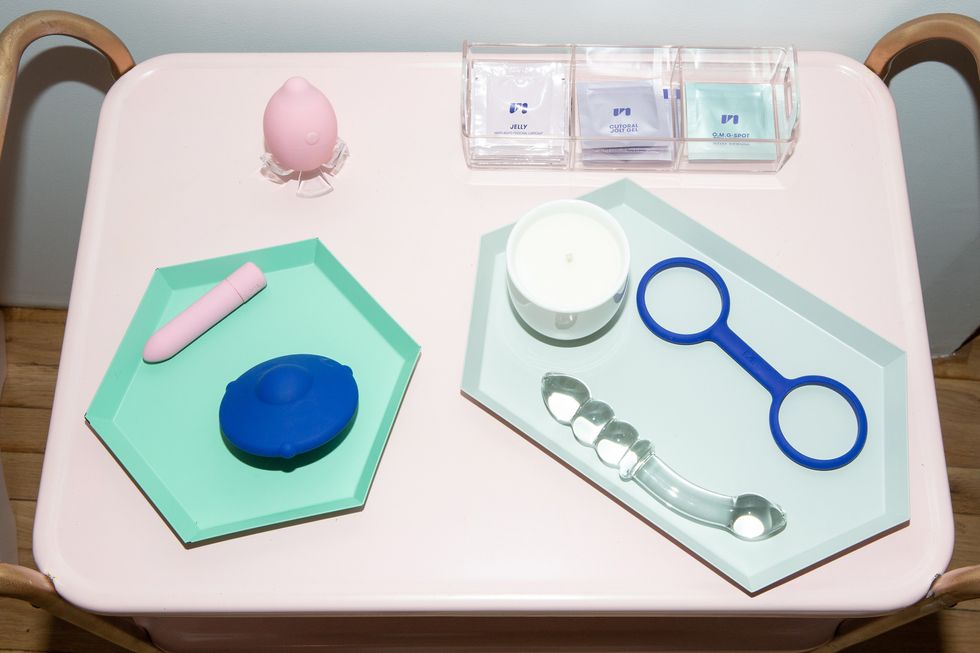 What is the most recent product that you've launched?

"It's called Palma, and it took us two years. We were making all this jewelry, like bangle bracelets that doubled as handcuffs, earrings that were also nipple clamps. We live in an age in which a lot of people feel really comfortable engaging in conversations about sexuality, and our hope is that by designing something that stands on its own as a piece of jewelry, it's up to the user to navigate those conversations in a way that is helpful.

"We've been working a lot on [creating] content surrounding the products that help customers engage in those conversations in a way that is consent-driven and appropriate. It's been interesting to watch, post-#MeToo, how we're all very scared of navigating these conversations. I don't think that there's a playbook—the focus just has to be on understanding the nuance that's involved in the conversation. We would get a lot of feedback from men who were really scared that vibrators would replace them. By designing something small and discreet that somebody can wear out, it makes incorporating it into a relationship that much easier, hopefully."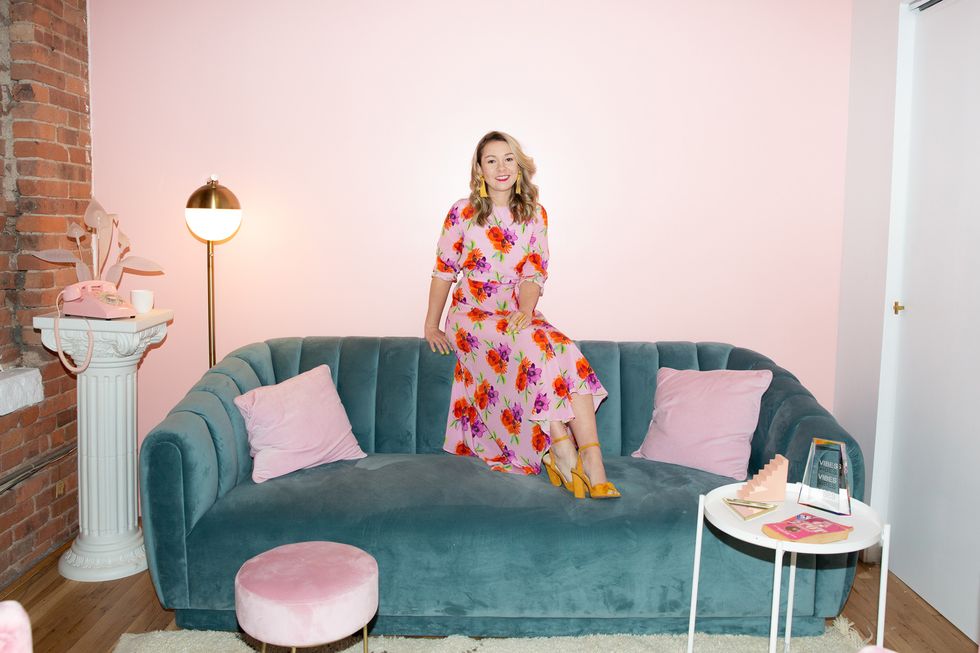 Do you think the business world and investors are changing their attitudes to understand that companies like yours are worth investing in?
"Yeah, but I think it's only because of companies like ours. I'm good friends with the
founders of Dame in Brooklyn
 and people like Cindy Gallop [of MakeLoveNotPorn]. There are a lot of women who have [proven] through the numbers that it's a worthwhile investment, but I think we're still seen as a niche industry by a lot of VC's. I hear that all the time, which is really frustrating when you look at the erectile-dysfunction companies and how much money gets thrown their way and how they don't face any of the barriers in terms of advertising or opening a bank account. It's been hard not to get infuriated at the validity of one gender and the sexual market around it, and then everybody else is kind of considered niche."
What would you say to women who are either intimidated or embarrassed about buying their first sex toy?
"I think everybody feels that way a little bit. I think sex requires us all to be vulnerable, but there's nothing to be ashamed of. We have a less than 2 percent return rate on our website. [That's] a little bit of a weird metric to give, but e-commerce in general has about a 25-30 percent return rate online. You don't even have to send anything back; all you have to do is tell us what you didn't like about the product, and we'll give you a full refund.
"There's a lot of shame and stigma built up in sexual identity, and what, as women, we've been taught sex looks like, [which] oftentimes we don't identify with. It's OK to feel uncomfortable, so long as you acknowledge that you're not doing anything wrong or shameful. If anything, I think women are incredibly brave because they're pushing back on everything society's taught them."
Want more stories like this?
The Founder of a Sex Toy Company Taught Us This Piece of Crucial Career Advice
The 36 Best Beauty Products That Launched in April
The Best Sex Toys for Your Zodiac Sign