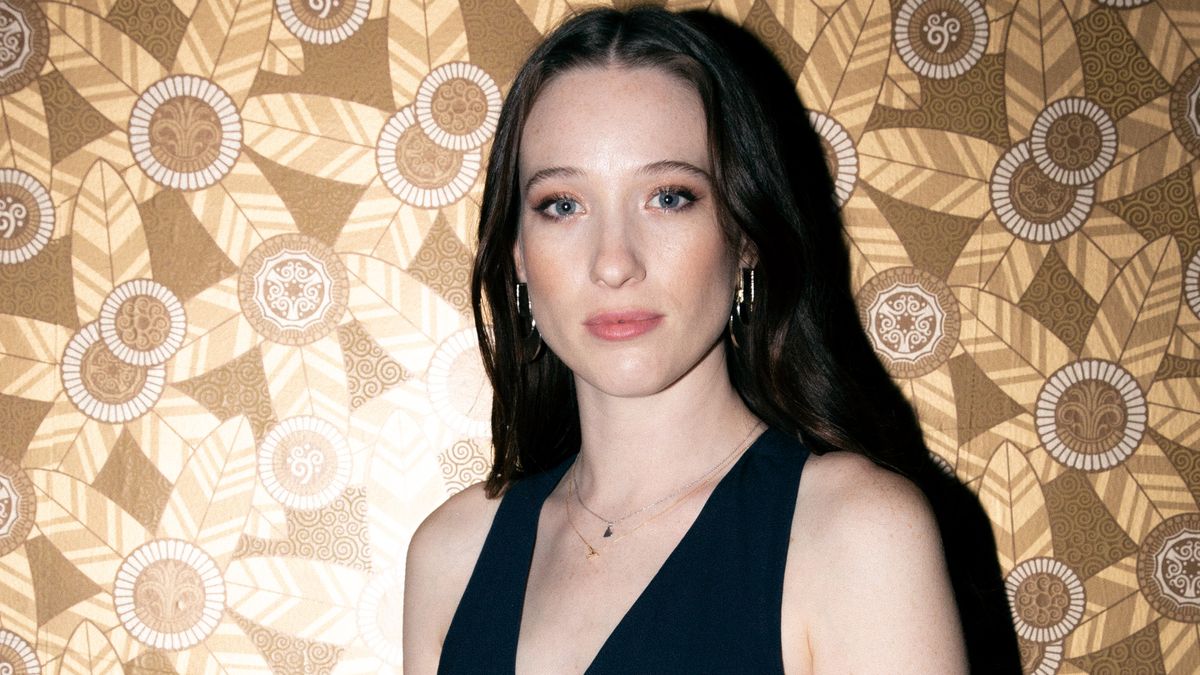 Celebrity
The Australian recently made her debut at Tribeca Film Festival, the first of what we're predicting is many film festival appearances.
Alec Kugler
Graphics
Ashley Combs
"I feel like I was very close to Priscilla to begin with. She's very safe and careful, and I'm pretty much like that. I like to feel safe and know where everything is," actress and singer
Sophie Lowe
laughs, as we sit tucked inside a room on the second floor of The Roxy Hotel in New York. It's
Tribeca Film Festival
 and Lowe's first-ever time attending. She's in the process of telling us about the many similarities she has with her character, Priscella, in the upcoming American drama 
Blow the Man Down
, written and directed by Danielle Krudy and Bridget Savage Cole.
Lowe stars alongside
Morgan Saylor
in the film, who plays the role of her sister, Mary-Beth. The two sisters live in a small fishing village, Easter Cove, in Maine, and while grieving the loss of their mother, they end up ultimately having to go to great lengths to cover up their own crime. While their characters have starkly different personalities in the film, Lowe and Saylor still have an unbreakable bond on screen, one that ended up naturally translating over into their real lives. We chatted to Lowe about what it was like creating that bond, converting her Australian accent to a Maine one, how she juggles both her acting and singing, and the experience of being able to work alongside so many powerful women.
---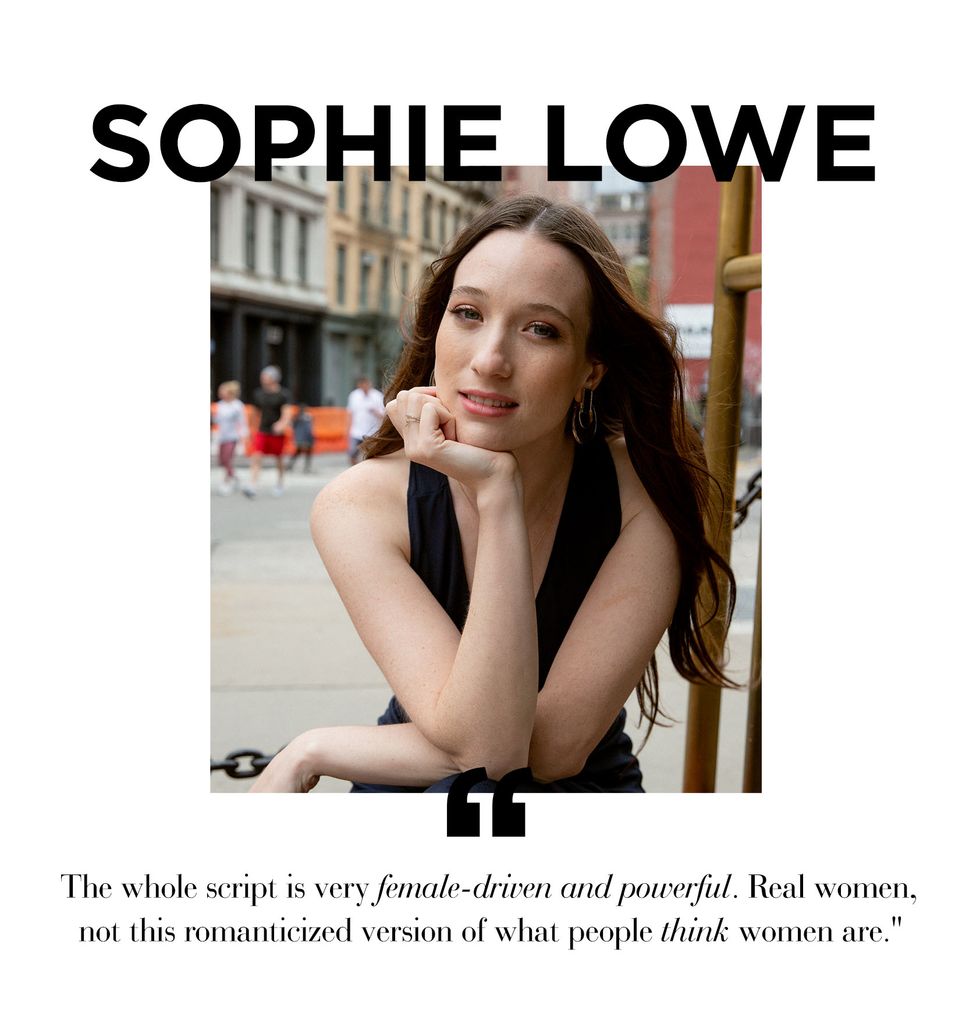 Her experience auditioning for the role:

"It was pretty relaxed. Obviously, I was tense because I really wanted it. I went to Danielle's house in L.A., and we ran through the scenes together. She filmed me on her camera, moving it around—not the usual just standing-on-a-tripod-type thing. It was more talking it through and getting really into it instead of just sitting in a random room with the camera when someone is like, 'Action!' kind of thing. It was really getting to know each other and each other's vibe more than just the audition, which was really cool. I thought I did a horrible job; I was like, 'Well, I screwed that up,' but then a couple of weeks later, Danielle said they loved me and wanted me to be there. I was like, 'Yay!'"

What initially drew her to the project:

"I got the script, and the fact that it was written by two women that [were] also directing, I was like, 'Well, that's fucking awesome.' Also, the script is just very good. It was top standard and really, really exciting. The whole script is very female-driven and powerful. Real women, not this romanticized version of what people think women are. It was actual, powerful, smart women trying to live their lives in this small town. I really was drawn to Priscilla because she's similar to me in some ways. Also, I knew she would be a challenge to me because I don't have a sister, and I thought it would be so cool to work so closely with another woman."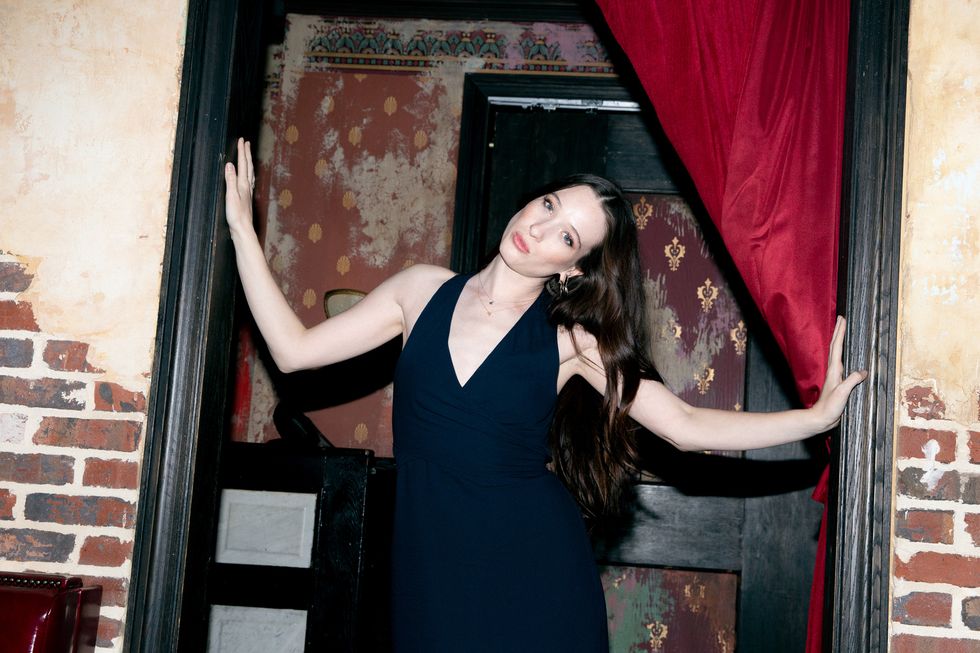 On creating a close, sisterly bond with co-star Morgan Saylor:

"I just threw myself into it. We met a year before it actually started, and then we did rehearsals. From then on, we hung out every day. It was cool because we knew we had to become close, so you kind of skip all the initial stuff. You just get right into it. It's like, 'We live together now. This is real.' It was really fun. Luckily, we hit it off so well, and now she's one of my best friends. She's my sister, for sure. I love her like a sister."

How she morphed her Australian accent into a Maine accent:

"It was really hard because I was the only one that wasn't American, the only one having a strong accent from somewhere else. Initially, I thought the way I say my R's and my A's would help with the Maine accent, but they kind of stood out. It was really hard to get it right.

"We [all] had the same teacher together, and we would help each other. You'd feel it out on set, too. We would do takes where I would really push the accent, takes where I would mainly do an American accent. We didn't want to be too [forced] because we didn't want it to be overwhelming. The Maine accent is different [from American], it reminds me more of my natural tone, so it was a weird juggle of my mouth. But they were so lovely. Everyone was so helpful with it."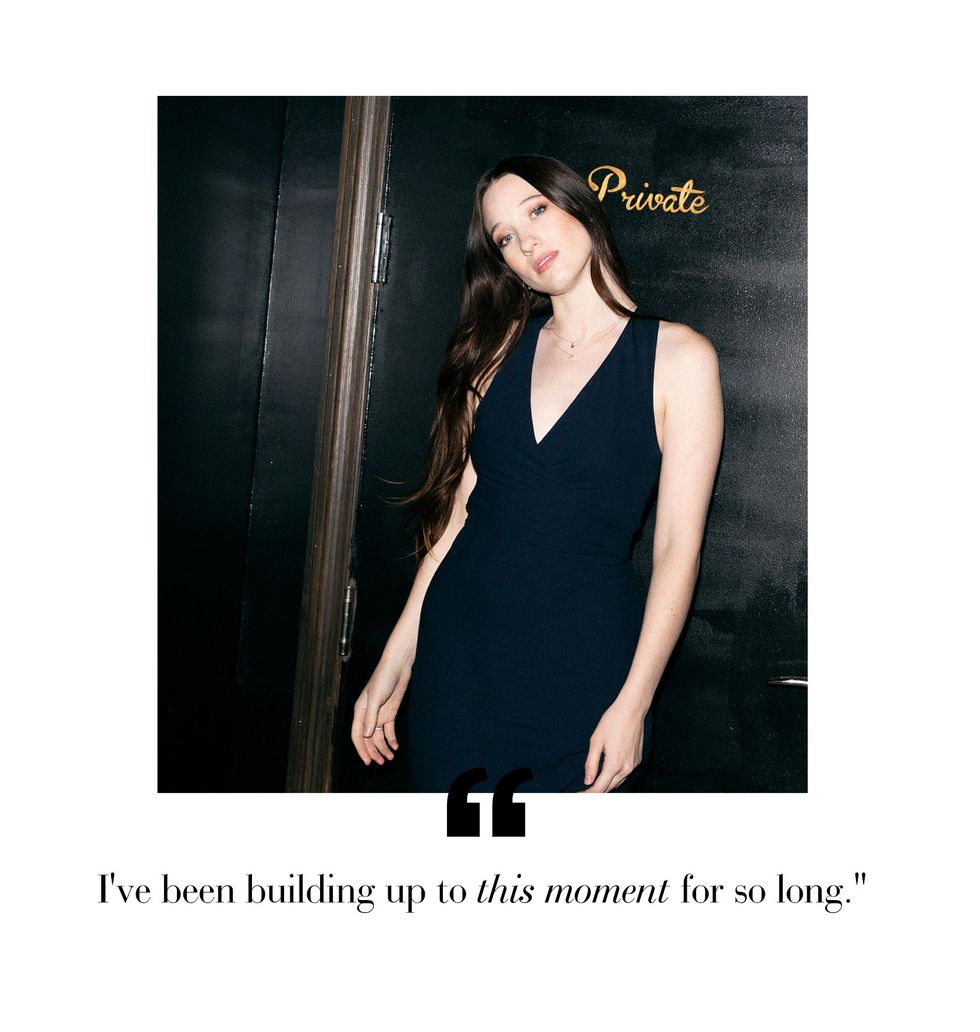 A few memories from filming in Maine:

"The whole thing felt so comfortable. I felt like this character and working with these people was meant to be, that every moment felt like home. It was strange. When it was snowy and freezing cold, I had to steer a boat, and the camera, it got too heavy on the boat. They were like, 'Bring it in,' and I was like, 'Why? What's happening?' And they're like, 'It nearly sunk.' It was freezing.

"[Morgan and I] lived together in this big blue house next to the water, and we would watch a lot of Friends together and make a fire. It was really cozy. I remember on the last day, the snow had melted, but it was still really cold. She was like, 'I'm going to jump in the lake.' And I'm like, 'You're going to die, but I support you whatever you want to do.' I just watched and waited for her with a towel. That was really fun."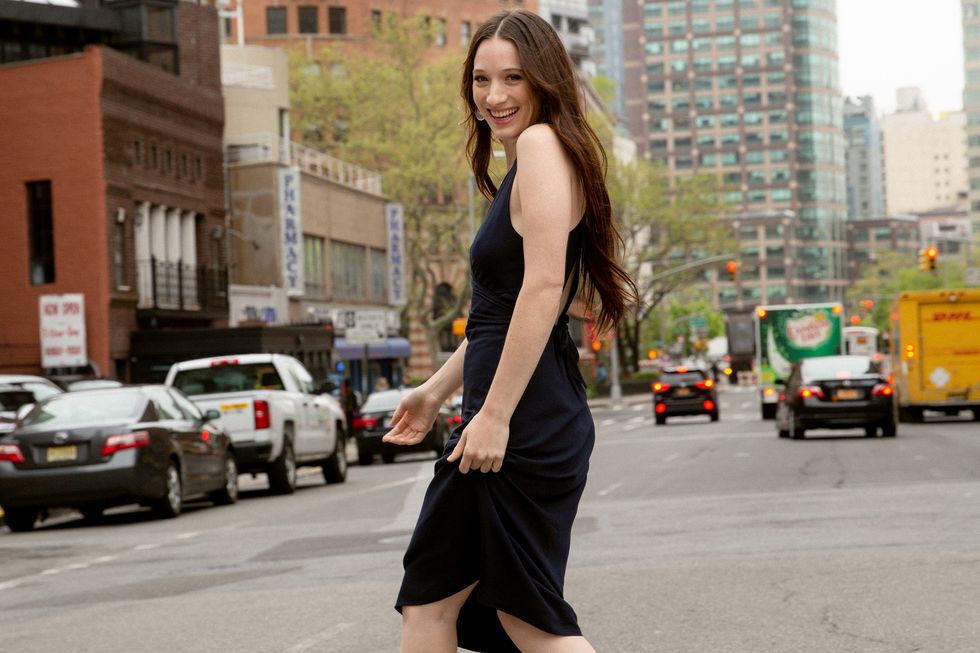 How she balances acting and music:
"I write whenever I have downtime. Whenever I'm away, there's so much free time in my hotel to write. There's so much downtime even on set, so I'm always writing poetry or trying to write whatever's going on in my life. Then when I get back, I go and record it professionally in my producer's studio. I love it. It keeps me sane.
"I've been recording some new songs, and I'm going to try and do an EP or an album [this year]. It depends on how many songs I write. We'll see what happens."
On being at Tribeca Film Festival for the first time:
"I'm so excited. I've been building up to this moment for so long, and it's really fun. It's so fun to be with all these women again and feel this energy together. We're probably all going to cry together at some point. I've cried already. I just want to feel it all with them. I'm so happy to be here. I've never been to Tribeca."
Want more stories like this?
60 Seconds with Jaime King
Jack Quaid Is Stepping Into the Limelight
On the Brink of Her First Major Film, Sydney Sweeny Has Hollywood Hooked