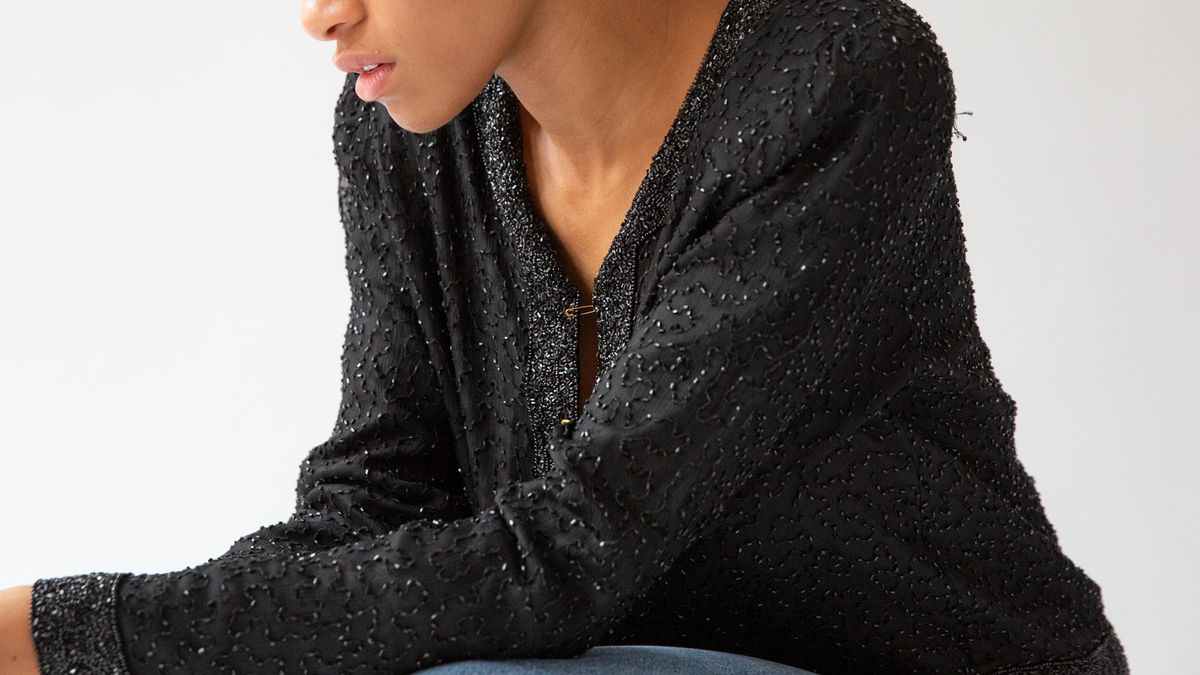 Trends
It's the perfect solution to transitional weather.
When you imagine wearing a cardigan, do you picture stuffy ladies-who-lunch, typically accompanied by a strand of pearls? We totally understand that stigma, but luckily, the 2019 rendition of this
sweater style
thoroughly challenges those stereotypes. Yes, the cardigan is having a resurgence, but this time the trend interpretation is a little more diverse. Not only did we round up a list of our favorite styles that you can shop right now, we also tapped a few different experts in the industry to share their favorite styling tips. Whether you favor a chunky knit or something a little slinkier, keep scrolling to discover which ones to buy and how to style them. We recommend leaving the pearls at home.
---
"I have loved wearing cardigans lately. I bought several colorways of Uniqlo's lightweight cardigan, and I love to wear those lately, tucked into jeans or shorts or even into a more dramatic pair of pants. I think they're an essential part of a great practical working wardrobe."


Social Media Editor at The Cut
"I'm obsessed with the off-the-shoulder look. Therefore, I turn all my looks into the off-the-shoulder effect, even when it's not made to be. I thrifted this cardigan for $3 and thought the best way to give it some spice and edge was to unbutton it a little and pull it down, and it worked. It's my favorite easy go-to look for the spring, and I highly recommend it for a quick cute getup."


Freelance Writer, Editor and Consultant
"I frankly like to wear a more fitted cardigan as a top with nothing underneath, either all the way buttoned up or with just a few buttons shut. As for oversized cardigans, they look great paired with a floral midi or over a maxi dress for a very '90s grunge look, or with a pair of jeans or joggers and sneakers for more of an off-duty look."


Fashion Market Editor at Refinery29
"Cardigans are kind of my favorite things ever. I'd say there are two types of cardigans that are leading the comeback tour: super-chunky open-weave knits (i.e.,
I Love Mr. Mittens
), and simple, very French-girl cardigans like the
Musier Paris
one (with those adorable pearl buttons). The first is essentially the fashion equivalent to bringing a massive blanket with you everywhere—but with sleeves. Throw one on over a dress, t-shirt, and slip skirt combo, or just with jeans, and you're good to go. The same styling works for both, but with the more feminine Musier cardigans, you can wear them without anything underneath to give your look a more nighttime-ready vibe. Either way, it's clear that the days of cardigans being nothing but boring-closet-necessities-slash-Mr.-Rogers'-favorite-article-of-clothing are definitely a thing of the past."
Fashion Content Editor at Bergdorf Goodman
"I was immediately re-hooked on the cardigan after Demna Gvasalia showed them with cargo pocket denim and landscape-printed pants for Balenciaga's spring 2018 collection. Seasons later, it is still his vision that takes the lead when I wear them, personally—I gravitate towards a cropped thinner knit (the
Balenciaga logo ones
are my favorite!) and usually pair them with high-waisted leather pants or jeans."
Site Director at The Zoe Report
"I think the 2019 way to wear a cardigan is as a shirt, making it function more like a button-down top than an actual cardigan. I love a chunkier knit, especially as the weather stays cool. My favorite is this one from Rouje, which feels substantial enough for the chillier nights ahead."