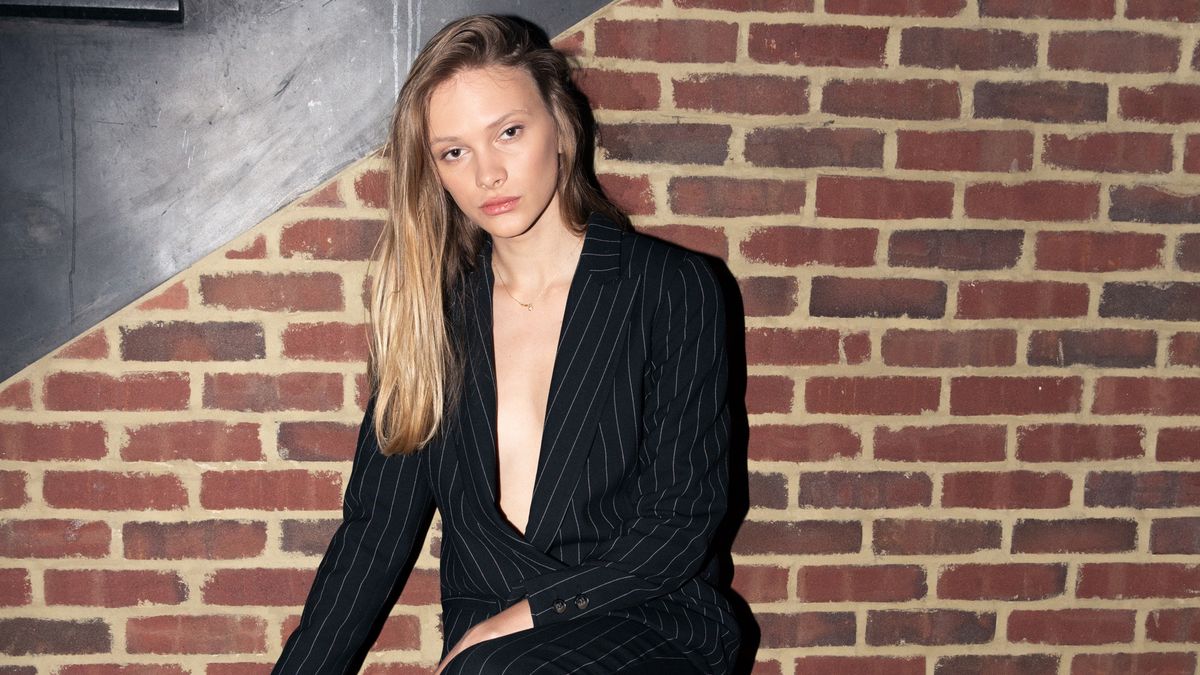 Models
"I said to myself, 'Stav, this is your chance. This is the perfect role for you. You're not going to have another shot like this.'"
Alec Kugler
Graphics
Ashley Combs
"This moment is actually kind of closure for me, because I've had rough times in New York. I think everybody does. It's a hard city," model and actress
Stav Strachko
confessed as we nestled into our chairs at The Roxy Hotel. "So it's really nice to be here, because now I'm coming back in a fresh way with my own movie and the festival." It's the midst of
Tribeca Film Festival
, and Strachko's film and big-screen debut made its international premiere the night before.
Flawless
follows Eden, a 17-year-old secretly trans teen whose desperation for gender reassignment surgery leads her to consider selling a kidney alongside her two best friends, who want their own procedures to fix their insecurities. Strachko, who also identifies as a transgender woman, found a strong correlation between Eden and herself, sharing similar, if not as drastic, experiences. Strachko, however, found her power and confidence in an unlikely career in fashion—walking for DKNY and Marc Jacobs, and starring in campaigns for Carolina Hererra and Sisley—an industry which can be cutthroat and unkind. More on how she navigated through the fashion industry and transitioned to film, and what she hopes this film will impact, ahead.
---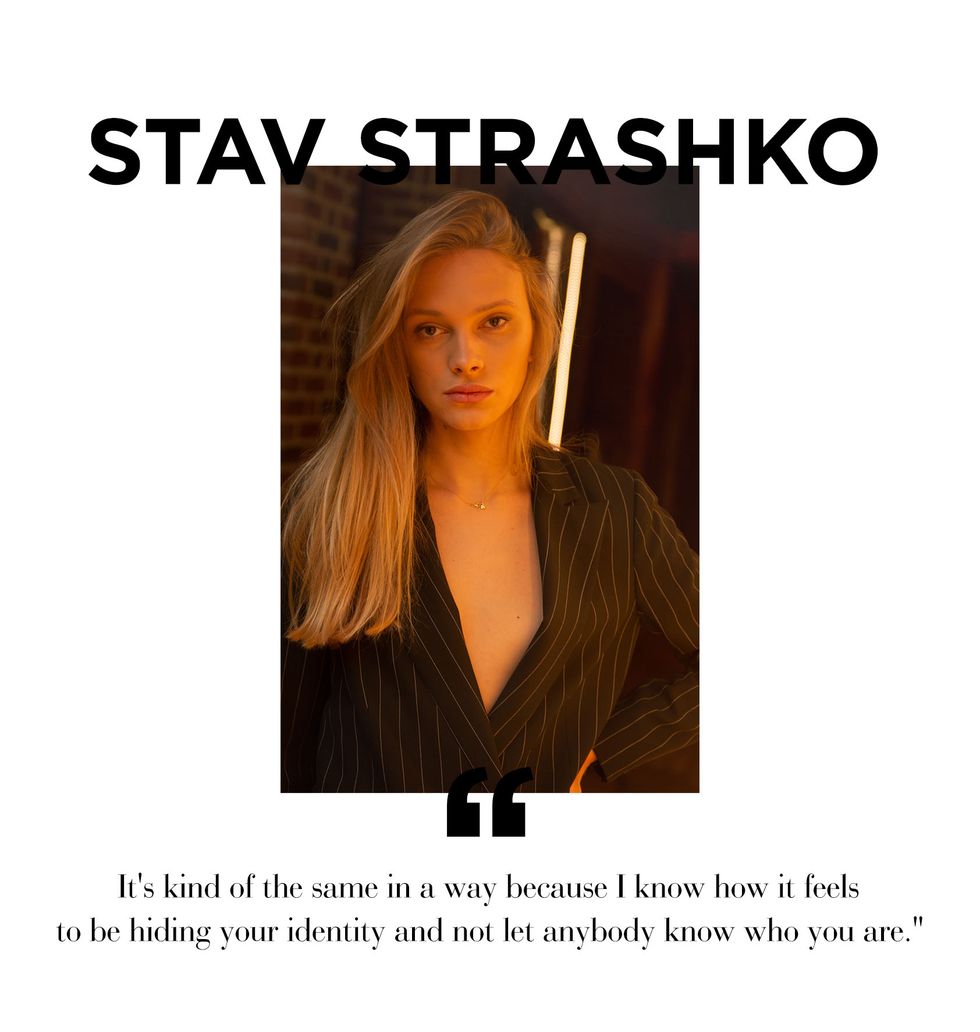 What made you go, "This is my first role"?

"The directors approached us. They saw my interview in Teen Vogue. I was tearing up when I read the script. I'm a non-actor, but it was my dream to act since I was a little kid. When I saw this script, I said to myself, 'Stav, this is your chance. This is the perfect role for you. You're not going to have another shot like that.' I felt like I could really identify with the character, and I felt like it was a really important subject, and I really wish that when I was a kid there was a movie like this. The moment I saw it, I was like, 'I have to do it. I have to get this role.'"

It's not only a conversation about gender, but I think it's a conversation about identity in that time of life:

"Identity, racism, acceptance, body image; it has everything in it that I think teenagers and people in general experience and could learn from."

How do you relate to Eden?

"All the school situations. It's a bit different because when I was in school, I was dressing as a boy, and being like a girl is something that I could only do behind closed doors. I didn't let anybody know. It's kind of the same [as Eden] in a way, because I know how it feels to be hiding your identity and not let anybody know who you are."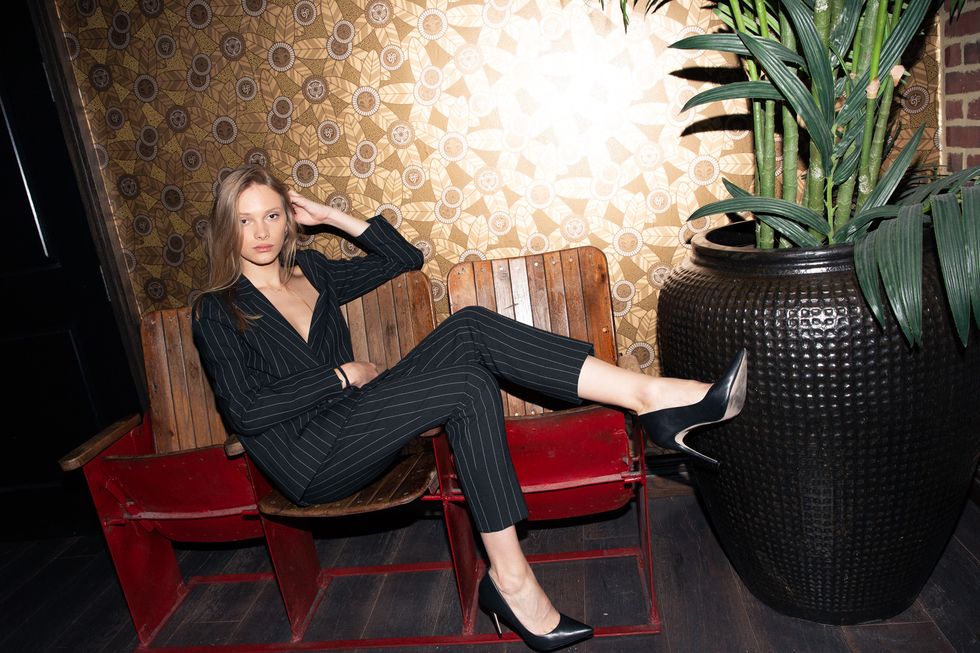 In your own experience, when did you feel like it was the time to reveal your true self?

"It happened thanks to my agent. When I started modeling, I was this kid lost in the streets of Tel Aviv. I had to run away from school because I didn't see any way to tell my parents or my friends at school that I like wearing girls' clothes and I'm not the same as everyone else. So when I was scouted on the street and I signed with her, and I started modeling, all of a sudden a kid that is coming from a very insecure place got accepted to this world that not only accepts me the way I am, but also admires me. I guess shortly after [I] started modeling, I came to my mom and I told her that, 'Yeah, I'm attracted to boys, and I like girls' clothes,' and after some years, I came out as trans. There's a lot of bad things in the fashion world, but for me, it gave me the power to be confident in who I am and just say, 'Fuck it.' As a kid, I thought I was ugly, and all of a sudden, somebody gave me hope. I thought I could be somebody in this world."

How was it, navigating yourself through the fashion industry at the beginning?

"This industry is challenging in general. I started modeling in Israel, and at first I did really well, but then we had to go into other markets because, at the time, it was a little bit too early in Israel for people to understand something like me. No mainstream brand would dare take on a trans model or an androgynous model. So we started in Europe. It was challenging because we had to try different approaches. It takes time to find the right people in the industry who would believe in you. I guess it's more like finding the right people who are not going to be afraid of rejection and are going to really believe in you and push you to the right clients and the right jobs."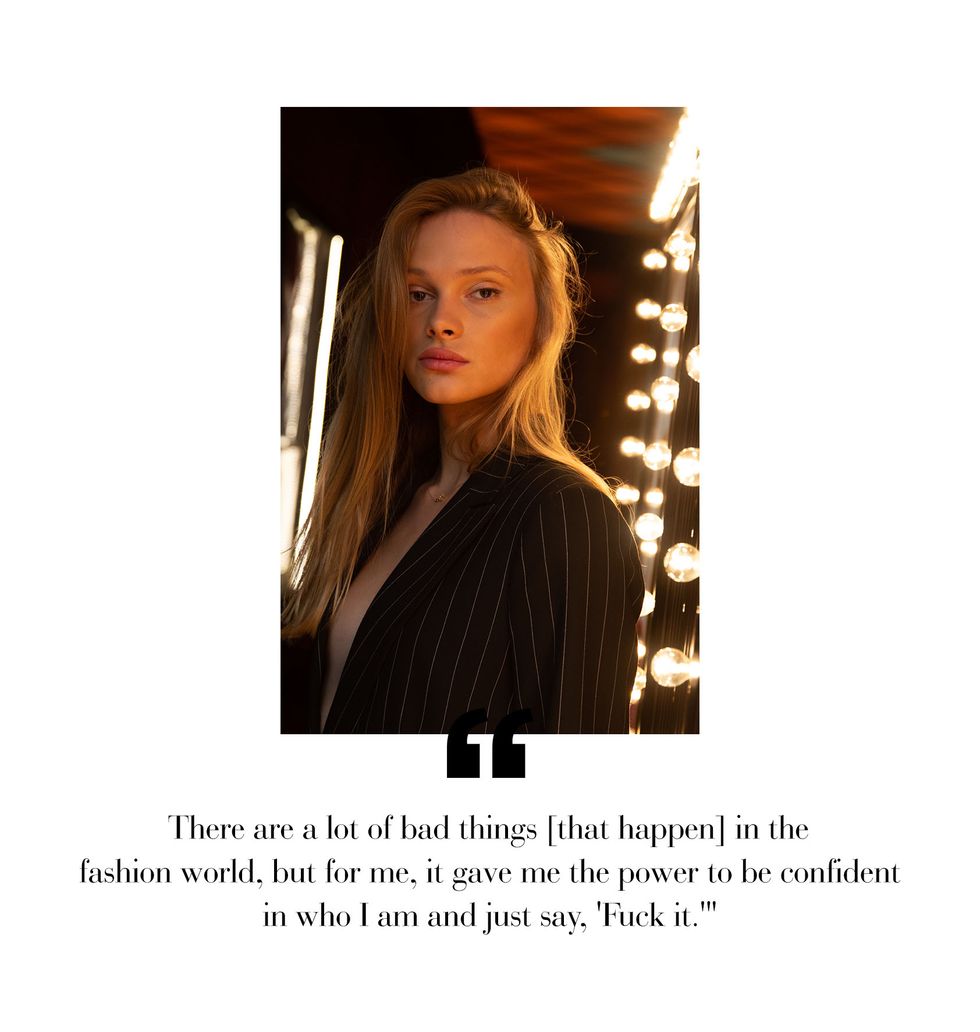 How has the transition into film been?
"It's been challenging. I came from the fashion world, which is very dynamic, so you never stay in the same place. I had to dedicate myself for a long process of work that is not just one day here, one day there. I learned a lot about myself—I was really stressed at the beginning. How am I going to forget about all my friends and all the stuff that I do every day and just be working on a movie? It's crazy hours, too. When you're working in the fashion industry, you're trying to sell a product that is perfect, so you always think of how you look. What's different between fashion and film is that, in film, you actually have to sometimes show the not-so-pretty side of yourself. That means you have to completely forget about how you look, which was really hard for me."
What do you do on your time off?
"In Israel, I really love going to the beach and doing yoga. I like to draw and write sometimes. I love playing video games, but now I find there are much more important things that I could do during the day when I have free time."
Want more stories like this?
On the Brink of Her First Major Role, Sydney Sweeney Has Hollywood Hooked
Jack Quaid Is Stepping Into the Limelight
How Pete Davidson Met Colson Baker