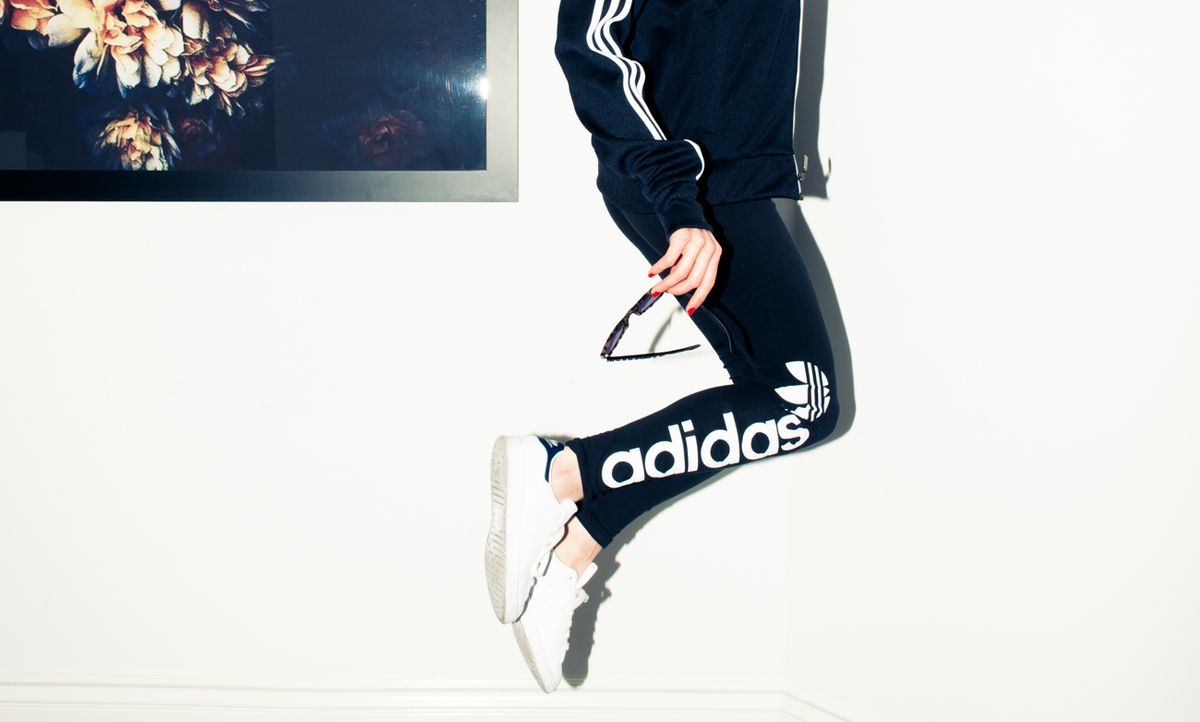 Fashion
It takes dedication and preparation.
There's no better feeling than lacing up a pair of pristinely white kicks for the first time. But on a scale of impracticability, white shoes are toe-to-toe (pun intended) with six-inch cigarette-heel stilettos—because keeping them as crisp as the day you un-boxed them is next to impossible. Unless, of course, you're willing to put some sneakerhead-level dedication and time into it. And who better to lay down the ground rules to cleaning your sneaks than 
Jason Markk
, the guy who's made his namesake brand out of doing just that. Here are his essential tips and hacks to keeping your pearly white shoes box-fresh clean.
---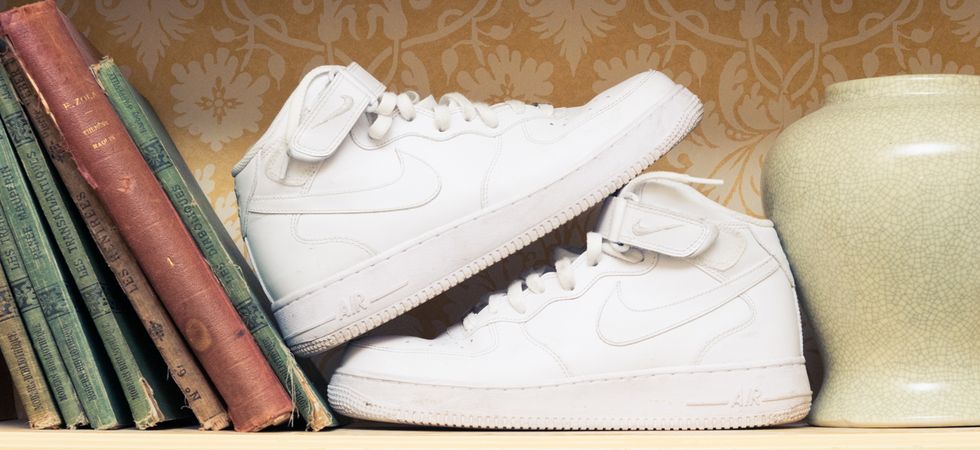 "I can't live without my Nike Air Force 1 high top sneakers in white, my Cartier Trinity Ring on my little finger, Hair Oil by Nuxe,
Game of Thrones
(my favorite series!), and Books. I am always reading something, right now it's [Fyodor] Dostojewskij."
Be Prepared On the Go

"Your cleaning technique will depend on what exactly the dirt or stain is. If you happen to rub your midsole across a dirty curb, all you're going to need to do is to rub it with a wet paper towel or our quick wipes, and it should come out. If it's on canvas or something that's absorbent, it's going to be more difficult to fix on the go; you'll have to wait until you get home."



Clean After Every Wear

"If you want to keep your sneakers looking as fresh as possible, my recommendation would be to clean them every time after you wear them. There are certain models, like if I wear white Vans Era or the classic Converse Chucks, for me personally, I like them to be a little bit beat-up. But, if I'm wearing Roshes or adidas Boosts, where that shoe has to be looking fresh or it's going to be a problem, I'll clean them after every time I wear them."



Do an Occasional Deep Clean

"The first thing you're going to want to do is take the laces out so that you'll be able to get under the eyelets, the tongue, and into all the crevices. With shoes, all those little details make a huge, huge difference. It makes them pop.

"Depending on what material it is, give it a good scrub using the right brush. We have two types of brushes: the standard brush, which is good for leathers, and the premium brush, which has a really soft bristle and [is] good for more delicate fabrics like suede and knits.

"Take a brush, and dry-brush first to remove any loose dirt, then dip the bristles in water, apply the solution onto the brush, and start rubbing gently as the solution starts to foam up. If you have some type of absorbent material, place your hand inside the shoe with a microfiber towel and push up, give the upper some pressure from below, and scrub with the premium brush. By using the microfiber towel, the dirt really has nowhere to go.

"After that, take a clean microfiber towel, and do the dab-and-twist method: Press down and twist to absorb as much of the solution and water out of the material. Then let it air-dry."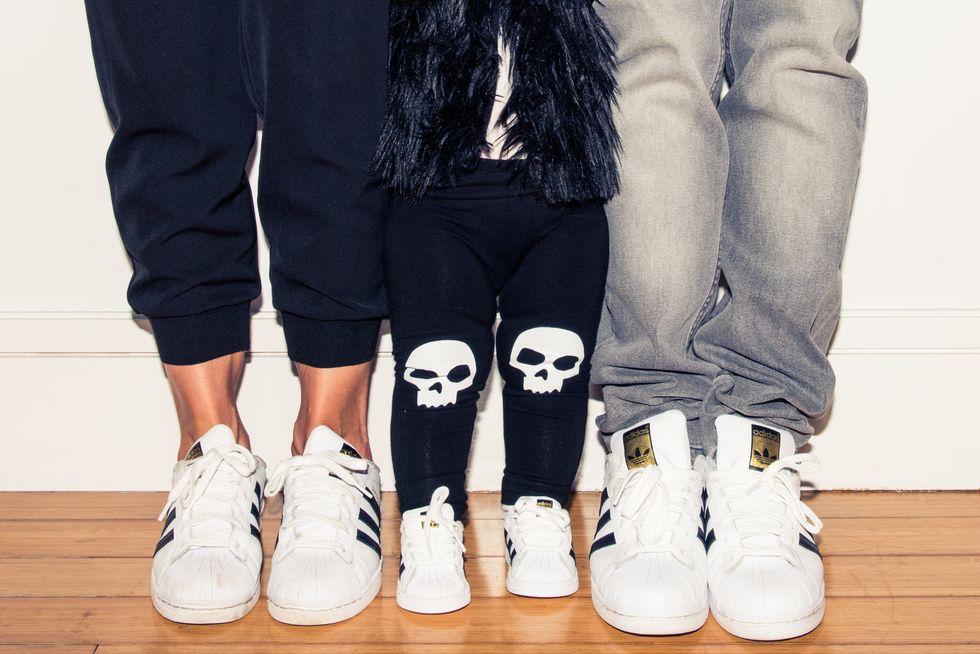 At-Home Remedy
"You can get results by making your own cleaning solution, but you could also have a terrible experience because using household products on something much too delicate can ruin the shoe. If you don't have Jason Markks products, I would use warm water, mild dishwashing soap, a little bit of OxiClean, and a toothbrush."
Store Them Properly
"I always clean my shoes before putting them away; you don't want that dust sitting for days or weeks. I keep the original boxes, but that's just me. Stuffing them will prevent them from creasing. You can either stuff them with tissue paper, or you can invest in shoe trees. You can find cheap ones that work really well at Ikea for about $2. If you want something more high-end, the cedar ones are good: They keep your sneakers smelling really fresh and wick away any moisture."
The Big Mistakes
"Always start cleaning your shoes with dry-brushing, and make sure to use the proper brush (as I mentioned above). If you start by getting your shoe wet, you're going to take that loose top layer of dirt and set it further into the fabric. The other huge thing that people do wrong is clean the sneaker but forget the laces, which just really kills it. Either clean your laces, or have a fresh pair of laces ready to go in."
Want more stories like this?
10 Shoes That Will Be Replacing the White Sneaker
Stylish Sneakers to Wear as Bridal Shoes to Your Wedding
Remington Guest Shares a Definitive Guide to Sneaker Slang