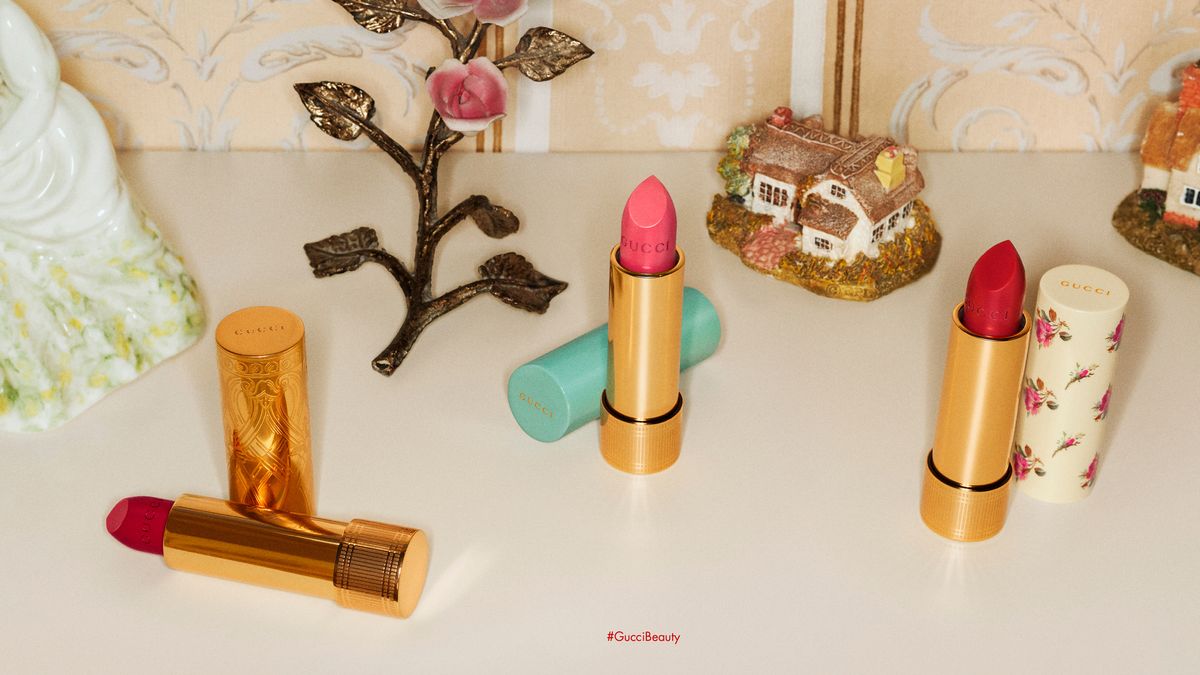 Makeup
Thomas de Kluyver is the brand's new global makeup artist.
Since Alessandro Michele was named Creative Director of Gucci in 2015, fans of the luxury Italian label have anxiously watched for signs that he was reinstating the beauty category. Of course, Gucci fragrances have been around since 2017, first with
Bloom
and, as of January this year, the Alchemist's Garden collection. But after the initial launch of color cosmetics in 2014 under then-Creative-Director Frida Giannini and makeup artist
Pat McGrath
(which was beautiful and quite popular), it has essentially fallen by the wayside. Until today.
With a collection of 58 new lipsticks celebrating Michele's twist on what many consider to be the quintessential makeup product,
Gucci Beauty
has officially returned.
Thomas de Kluyver
, the new Gucci global makeup artist, explains that these are meant to be a multi-use product, and the campaign images reflect this idea with various colorful lip, cheek, and eye applications (and often all three at the same time). Musician
Dani Miller
of Surfbort is the new face of the campaign, and with her gap-toothed grin and rocker mullet, she is the perfect embodiment of the brand's new, cooler direction.
---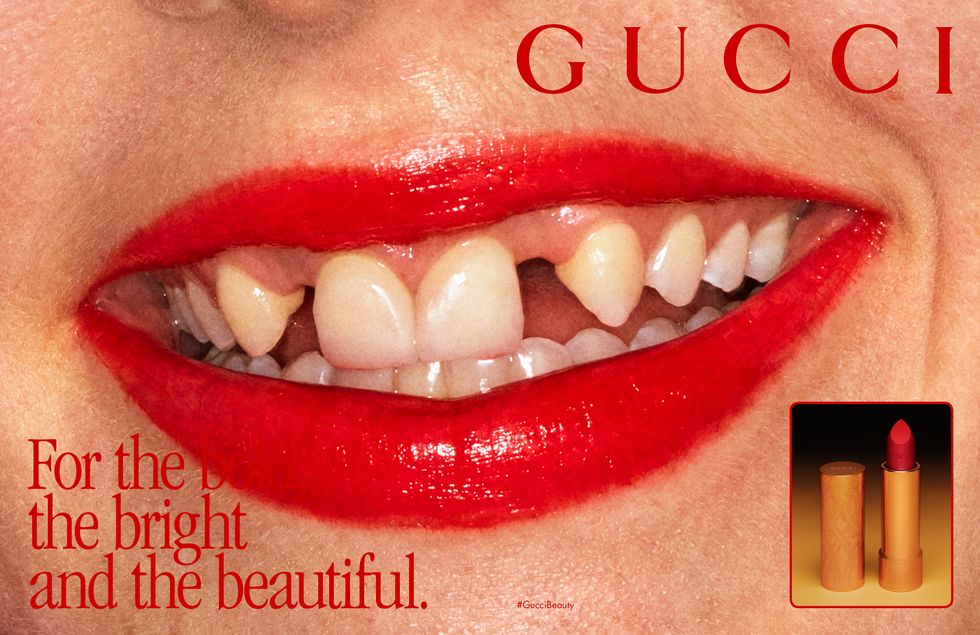 Photo: Courtesy of Gucci
There are four balms—three tinted and one sheer—with the remaining 54 colors divided between a satin finish and a more sheer voile, all delicately scented with violet, Michele's favorite. Each of the three categories has its own unique bullet case, from an Italian riviera turquoise, to a delicately engraved gold, and finally a vintage-style floral that wouldn't look out of place on a S/S '19 blouse.
More releases are scheduled throughout the year, but it was Michele's love for lipstick that inspired this initial launch as a manifesto of beauty, with the wearer at total liberty to experiment. It's makeup through a lens of playful exuberance, with just a touch of '80s kitsch. This ideal of femininity and individuality also prompted Michele to name each of the shades after the most famous characters of Hollywood screen goddesses. His favorite? Goldie Red No. 25, a striking warm cranberry that we predict will grace the faces of many modern stars, and those patient Gucci fans, very soon.
The new lipsticks launched yesterday on
Gucci.com
and retail for $38. They will debut at the Saks Fifth Avenue NY flagship on Monday, May 6, and
Saks.com
on May 29.
Photos: Courtesy of Gucci
Want more stories like this?
The 36 Best Beauty Products That Launched in April
Queen of Glam Charlotte Tilbury Launches New Glowgasm Collection
Glossier Bubblewrap Might Be Their Most Unique Skin-Care Launch Yet