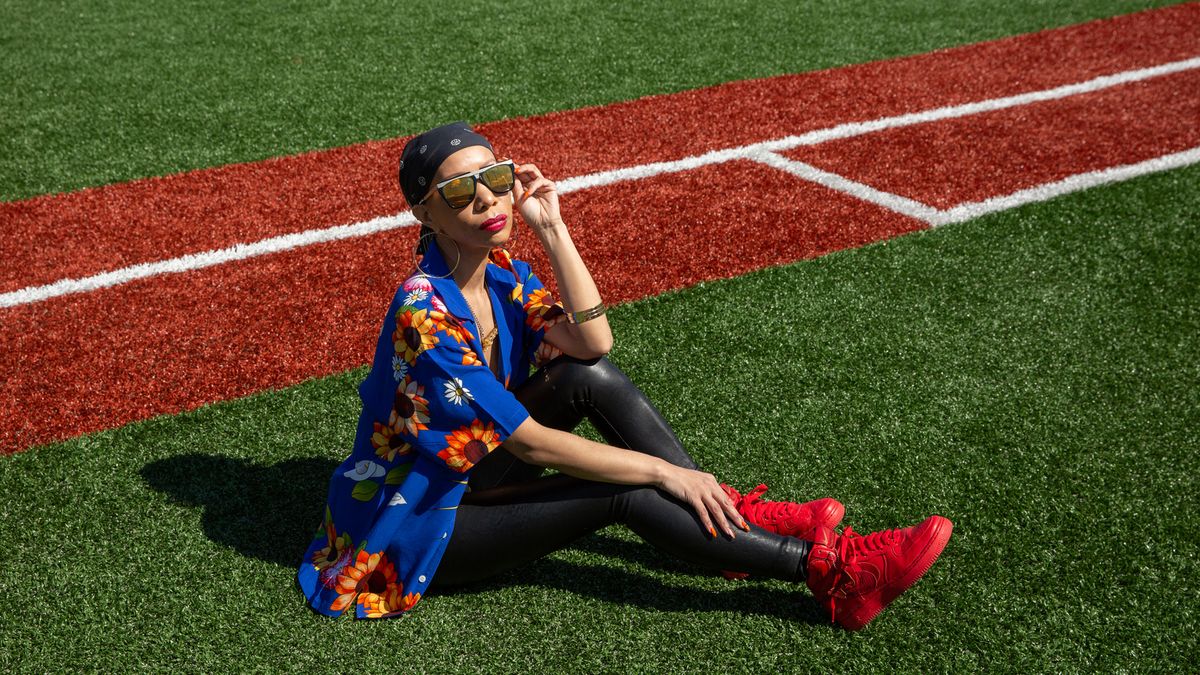 Career
Be prepared to get inspired.
Alec Kugler
Interviewer
Jodi Taylor
We like to highlight the badass women who are changing the conversation in the sneaker industry. From
Aleali May
to
Lola Plaku,
Khiana Lowe and Brittany Edwards
, women are creating, designing, and leading a space that has long been male-dominated. But 
Jazerai Allen-Lord
has made it her mission from the very beginning to not only speak about diversity, but manifest her vision through her work, which she is currently celebrating in her director position at
Crush & Lovely
. From sneaker collabs, installation work, and signing an autograph from Pos from De La Soul (yes, you read that right; he asked
her
for an autograph), Lord has become a true leader for women in the sneaker space. We got a chance to stop by Lord's NYC home to chat about her career, discuss the current sneaker industry, and her current projects.
---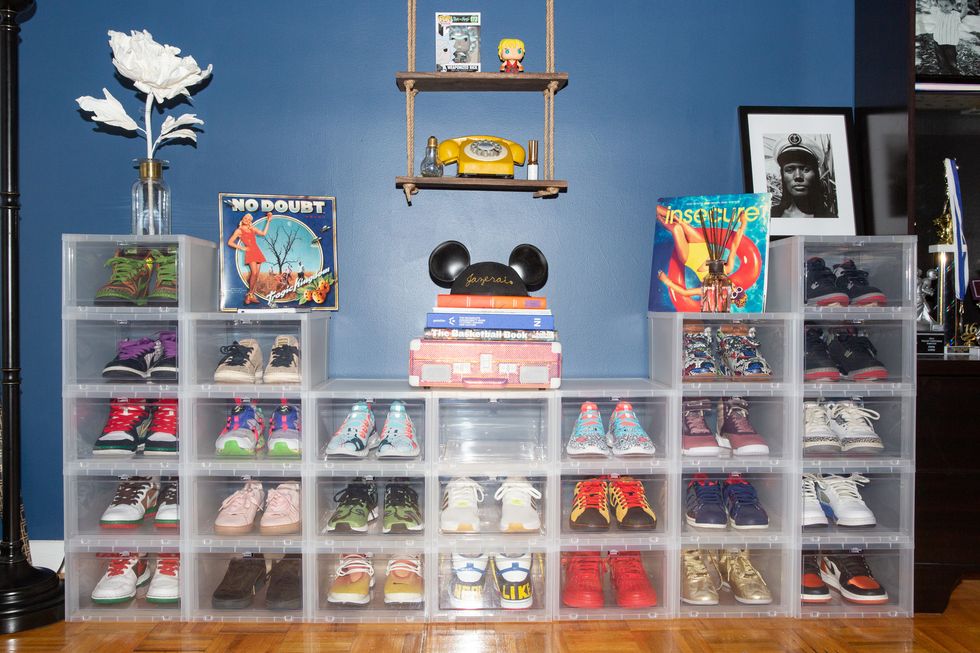 On her career path and what got her to where she is today:

"I just knew that I had to love what I did to earn money, and I needed money to feed my kids. By 25 I did it the way that everyone told me I should, and I was really, really unhappy. I decided to do it my way, little by little, step by step, and just go with where the universe guided me. Sometimes I failed. A lot of times I did. But a few times, I won. And I won big. The only thing that has been a constant between the young girl who wrote poetry and the momma who designs sneakers is that I love to tell stories. Emotional, gut-wrenching, fist-pumping, heart-string-pulling, bitch-I-feel-you stories. I do a lot of things good, but that shit, I murk."

On her day-to-day at Crush & Lovely:

"Most days are spent working with our lead strategist, Mazin Melegy, on problem-solving and design needs for a diverse group of clients. Crush calls itself an 'Impact Agency,' which aligns perfectly with the type of projects I have always targeted, specifically centered around women and people of color. At Crush, that work ranges from developing messaging for a group of venture capitalists who want to disrupt power dynamics, to designing the retail experience for New Balance's flagship locations across the globe. I was recently given a director role, which has been a new challenge, which, to me, is exciting."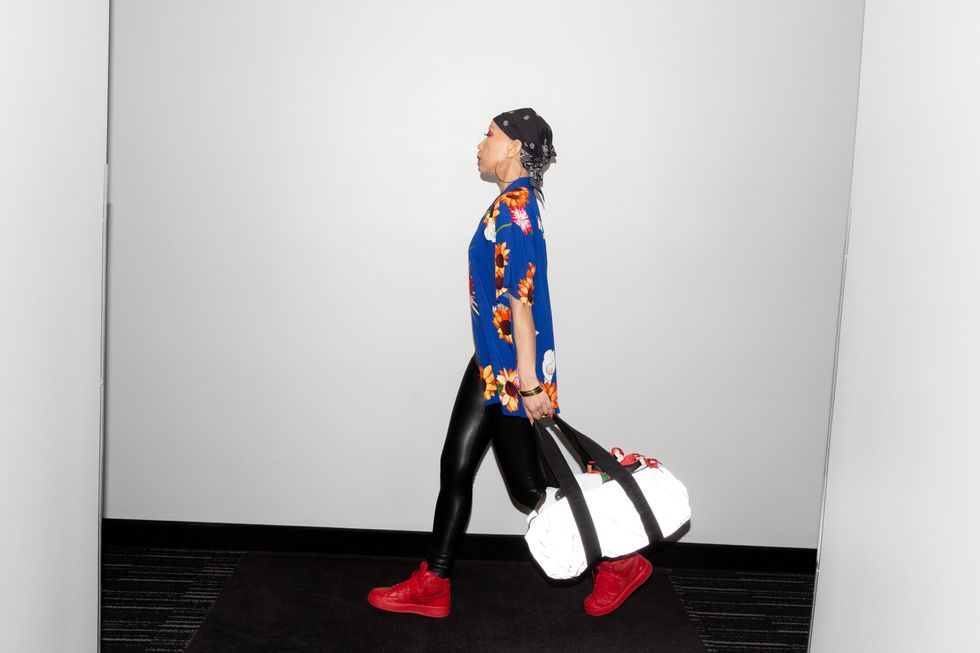 Styled by [Sneex Boutique
Makeup by [Vanessa Varela
On why it is important to always speak up for women in the industry:

"I am black and a woman. Those two strikes on your card are going to either make you or break you, you decide. As a young black woman who went to a predominantly white school most of her life, I learned the art of code-switching early on. I decided that that shit just wasn't for me. People are going to judge you regardless of who you show up as, so you might as well be yourself. If we aren't showing up and showing out for us, who else will?"

On the biggest hurdles in her career:

"From education to referrals to financial resources, access has been a real struggle. As a woman (nevertheless a black woman) in a male-dominated field, we have far less access across the board. But in my experience, the women I have worked with are hungrier from being starved, more agile from the constant roadblocks, and if she's a mom, sis can handle anything."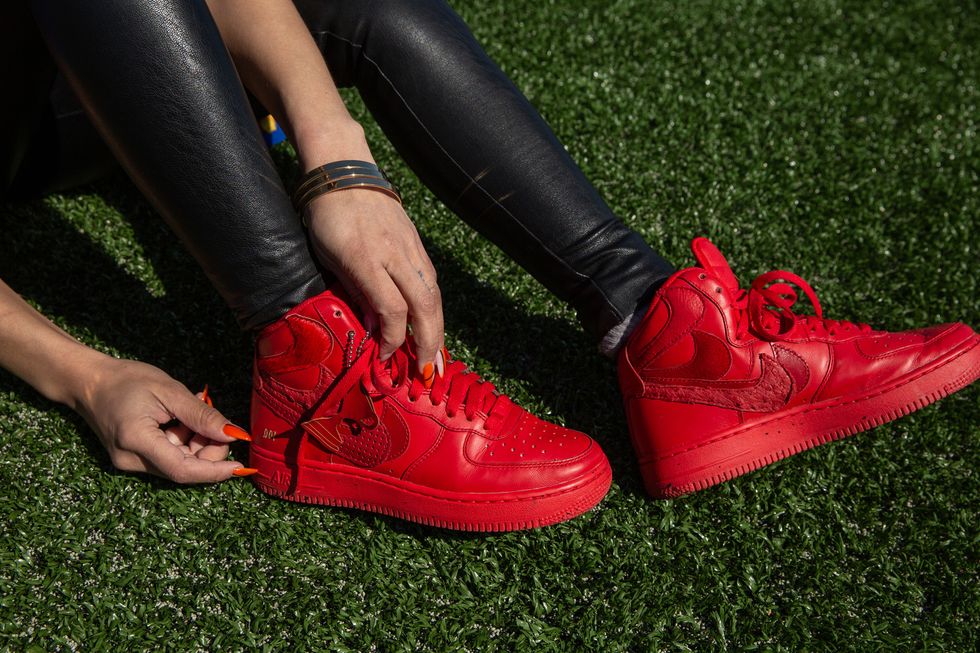 Styled by [Sneex Boutique
Makeup by [Vanessa Varela
On the current state of the sneaker industry:
"It's cool to see everyone working on women
'
s initiatives, but I really wish they would stop billing it as disruptive. They aren't being intentional, they are being reactive as f*ck. Women have been complaining about the same shit for as long as I have been actively working in the industry, which is over a decade. This isn't new. What would be new is if they stopped scrambling and started listening to the people."
On what we can expect from her this year:
"I am working with my mentor and good friend 
Shake
on a few things for his Milwaukee boutiques, SNEEX and Clicks Kicks. They styled me for this shoot. He was one of the first people to give me a shot when it came to buying, design, retail staging, and marketing strategy, and I am forever grateful. The project I am working on with Reebok will begin to roll out in September, featuring four other badass women, of
all
shades, three of which are women of color."
Want more stories like this?
Inside Celebrity Stylist Aleali May Closet
Inside Emily's Oberg Sneaker-Filled Closet and Home
Lola Plaku Talks Her Career in the Music Industry and More