Makeup
How-To Beauty: Makeup Artist Vincent Oquendo's Dramatic 1920s Eye Look
Colored brows! Glossy lids! Pink winged liner! (And you can actually do it at home, too.) In collaboration with Shiseido.
Makeup
Vincent Oquendo
Director of Photography
Sam Osborn
Hair
Mustafa Yanaz
Our one Met Gala lament, year after year? Other than the "our invite got lost in the mail" line, we admittedly find ourselves wishing for more, more,
more
playing to each year's theme—and our hopes are especially high with this year's: camp.
Defined by artifice and exaggeration, the erosion of the line between high and low, camp calls for a certain aptitude towards irony and this sense of being "in on" the joke—making it ripe for some serious beauty inspiration. And leave it to
Vincent Oquendo
, celebrity makeup artist with Shiseido (whom you may know best for his work with the likes of Tessa Thompson,
Hailey Bieber
,
Winnie Harlow
, and the Hadids), to take said theme incredibly seriously.
Arriving to set with an iPad loaded with musings on the subjects, along with a complete presentation of photo references and iconic camp looks from decades past, it was clear that he didn't come to play. "The reason I love this year's Met Gala theme, 'Camp,' is that it's so bad, it's good," Oquendo told us. "The most modern version I can think of is
Death Becomes Her
, with Meryl Streep and Goldie Hawn. Just so over-the-top. You have to smile because it's so opulent and so extravagant. And it's very exciting because it lends to a lot of big makeup looks. Too much is not enough!" As for what we can actually expect from Oquendo's girls on the big night? He hinted: "You just want to do more and more, even more color, even more texture, even more sparkle, even more lashes…" Like we said: more, more, more.
---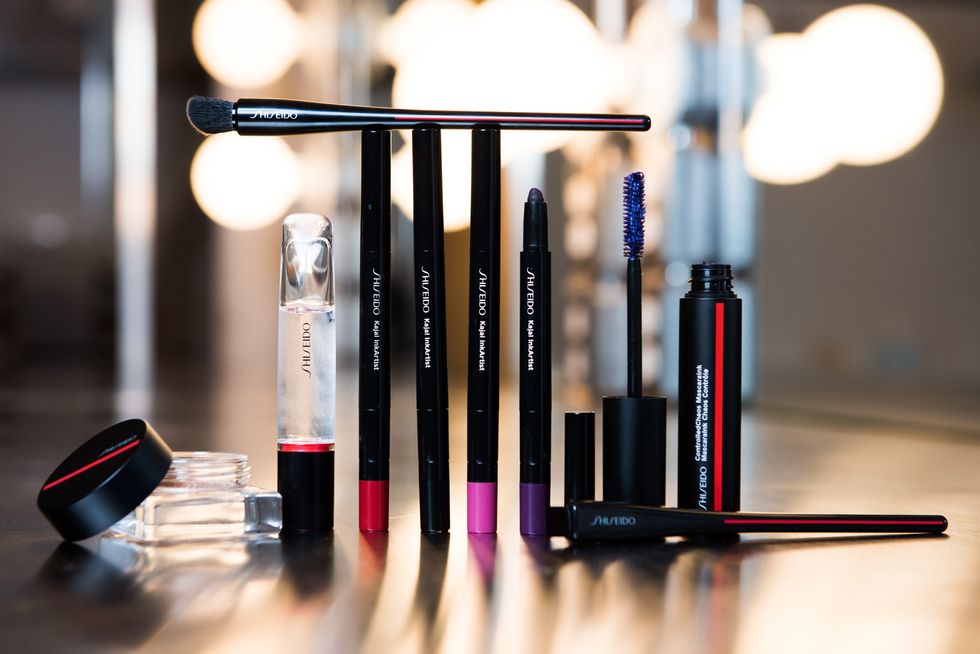 HOW-TO

"What was really memorable about the 1920s is all that mystery and texture built up around the eyes. You can really go for it with color."


CREATE A 1920s EYE SHAPE
"I start by drawing the eyeshadow shape and seeing how far I can push the eye with the
Kajal InkArtist in Plum Blossom
. This is one of the more flattering colors in the range, as it suits any skin tone, from very fair to very deep.
"The trick is that you want to go into the crease and make it high. A 1920s shape is rounder, so it's OK if you go a little bigger, because it's a big look. The Kajal InkArtist sets waterproof, so you can take your time to do one eye at a time and get your shape right. Even if it takes you a little longer, you have that play time, it's OK—just get that shape right from the jump.
"When the product is starting to set all the way, you can smudge with your fingers and give it a little more depth. After taking the Plum Blossom shade along the crease, continue along the lash line using the
Yane Hake Precision Eye Brush
."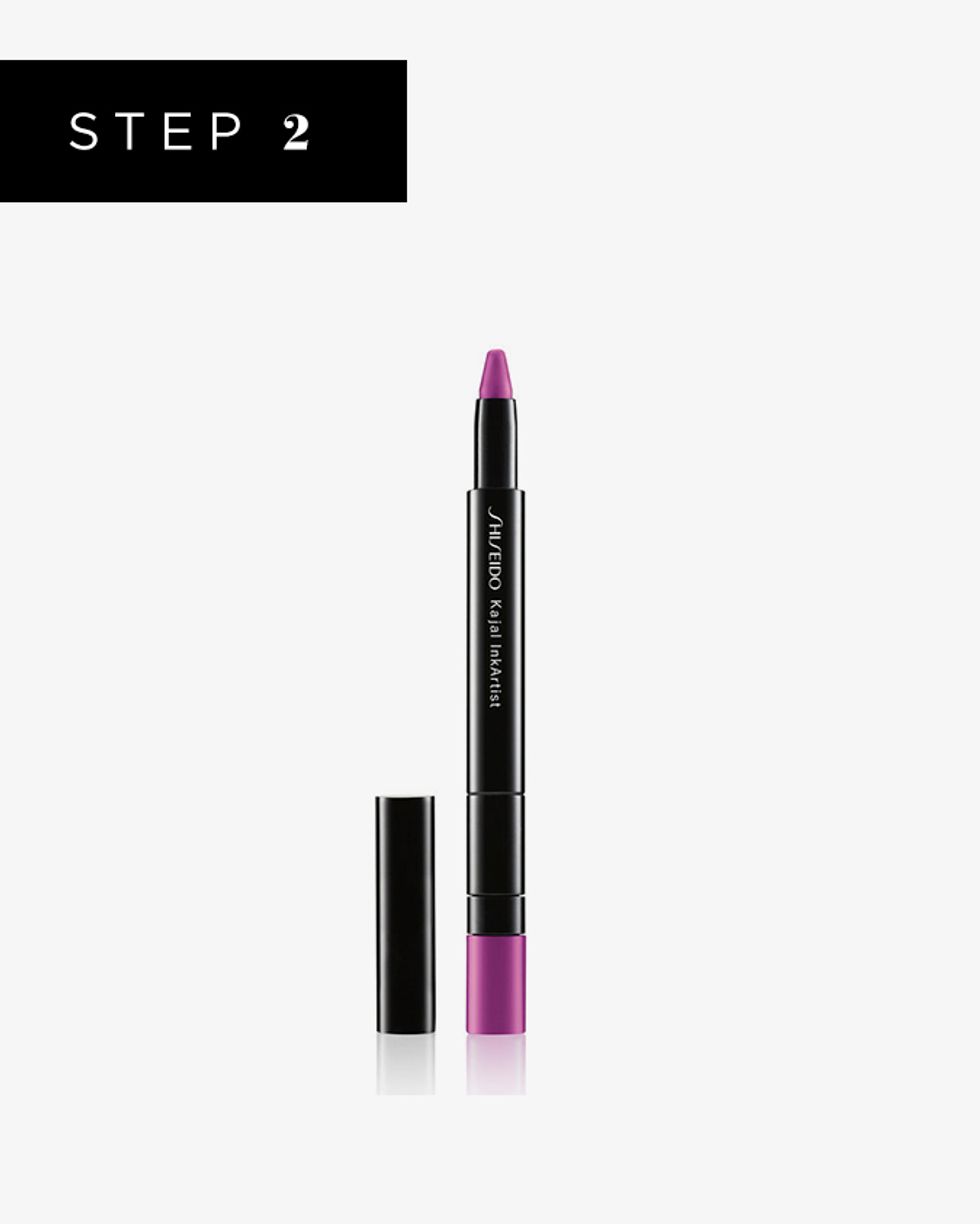 LINE YOUR EYES IN LILAC
"Now we're taking our
Lilac Lotus
color right along Jacqueline's lash line, almost winging it out. You don't want to wing it out too much, since that's not a 1920s shape, but it gives it a more modern twist."
Vincent's tip for a steady line? "You want to create short strokes, so you don't lose control of your eyeliner. We've all been there!"
GET ALL UP IN YOUR GOODIES (AKA THE WATERLINE)
"Taking our
Nippon Noir color
, we're going to line our inner waterline on both the top and bottom.
"One of the reasons why I like Kajal InkArtist is because you can use it on the inner waterline, and not a lot of products can say that. One thing that was really true of the 1920s was that really smoked-out eye, sort of cold and mysterious. So the more generous you are with your application, the better off you will be."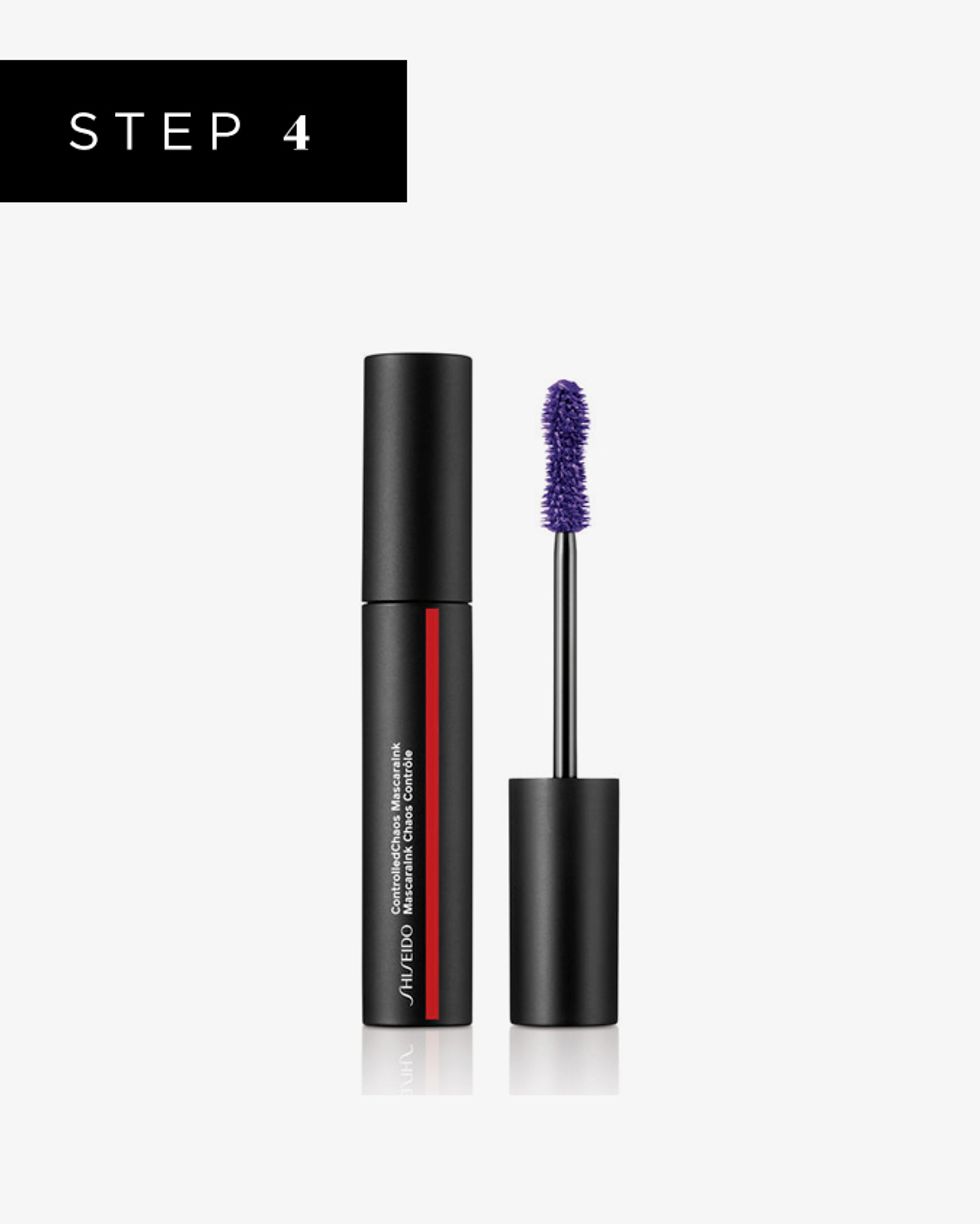 ADD COLORED MASCARA
"Finally, we're going to take our
ControlledChaos MascaraInk in Violet Vibe
and pat that color on our lashes.
"This is not your mom's colored mascara. When you see it on the brush, it looks way more vibrant than it actually is. It's become a lot more modern, and with the ControlledChaos MascaraInk, there's a lot more depth to the color. It's one of my favorites—I just recently used it on Janelle Monáe in Paris. It's just a little more interesting."
EMBOLDEN YOUR BROWS
"Hold on to your pencils, ladies—we're going to color a brow using the
Kajal InkArtist in Plum Blossom
from earlier.
"Guys, I know this is adventurous; I know we are feeling nervous, but don't! This is not even that hard to do or that wild, because I'm following the natural shape of the eye and incorporating her natural brow. We're not trying to rewrite the script here.
"We're going to follow up the brow and just draw it more round. Our natural impulse with brows is to go square, but this is the 1920s shape. It's OK if you don't nail it right away because remember, you have your playtime to carve that beautiful shape."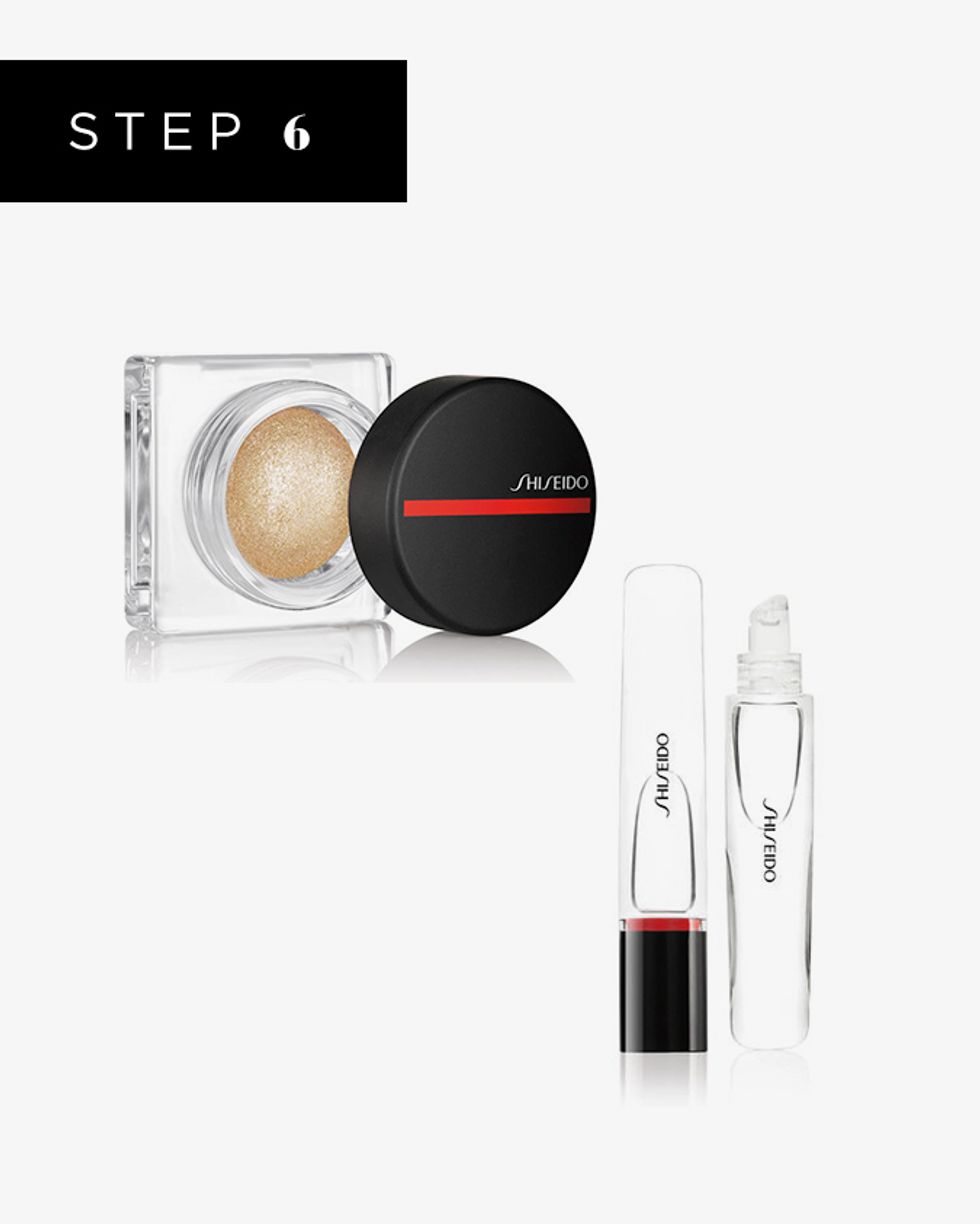 GLOW & GLOSS
"We're going to finish this look off with our
Aura Dew in Solar
, using fingers to press all over the lid generously, especially on the ball of the lid. Then we're going to take our
CrystalGel Gloss
and lay it on top of the lid. One thing I love about this '20s-style makeup is that they would usually put a little bit of Vaseline on their eyelids, so it gave you that glossy look.
"You want to go from the inner corner of the eye and work it to the outer corner, but only use your finger, so you really warm up that Aura Dew color to give us that high shine. You're really getting a feel for all these different textures in the eye."