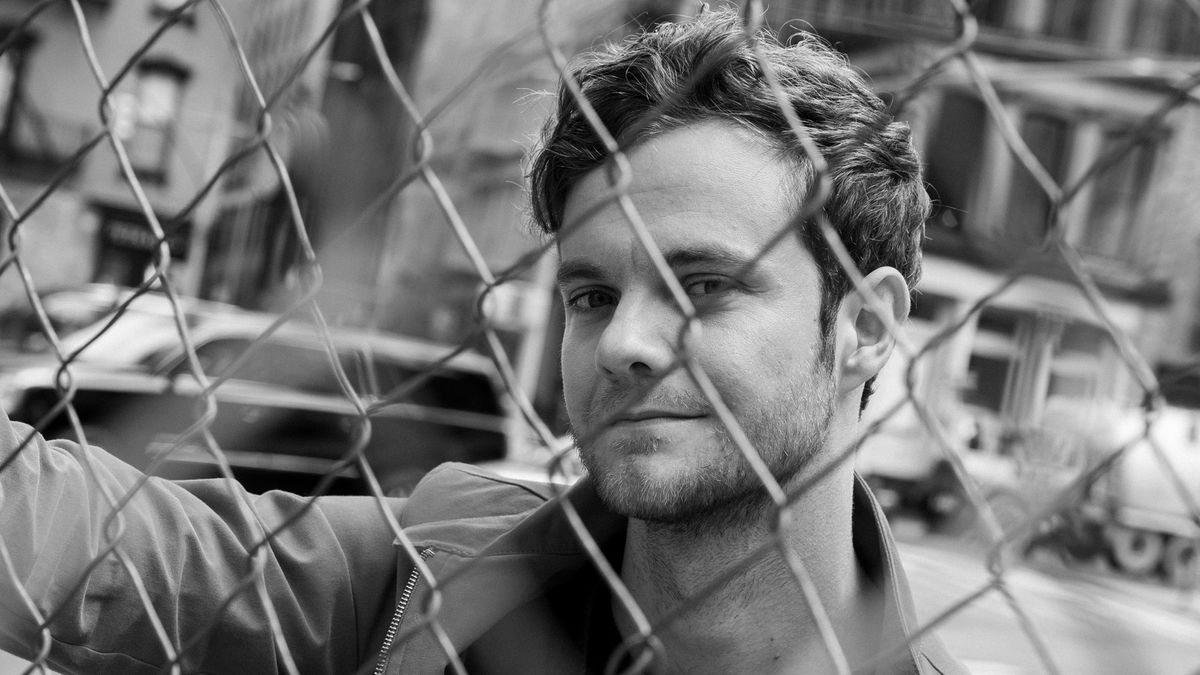 Celebrity
His parents, Meg Ryan and Dennis Quaid, are right there to support it.
Alec Kugler
Graphics
Ashley Combs
All it takes is a scan through the catalogue of films
Jack Quaid
has on his IMDb to realize he's on the cusp of a meteoric rise. It isn't all that surprising, however, when you look at his lineage, which stems from some of the most iconic Hollywood household names. You may recognize his moniker, inherited from his father, Dennis Quaid, and his charm from his mother, Meg Ryan. But Jack has paved his own path with memorable roles like the villainous Marvel in the mega-franchise
The Hunger Games
and as Clarke Morelle on HBO's canceled-too-soon
Vinyl
.
His latest big-screen role in
Plus One,
opposite
Pen15
's Maya Erskine, is a raw and sometimes funny (because isn't that real life?) portrayal of love and friendship. It follows two friends, Ben (Quaid) and Alice (Erskine), who make a pact to be each other
'
s plus-ones (get it?) for a summer of back-to-back weddings and the all-too-relatable cringey moments that come with nuptial season. Later this month we'll see Quaid do a sharp pivot to
The Boys
, a dark, comedic anti-superhero superhero series alongside Karl Urban and Chace Crawford (amongst a few). With big and small-screen premieres this summer, we sat down with Quaid while he was in New York for the Tribeca Film Festival to talk growing up in Hollywood, awkward wedding moments, and how these seemingly different roles have a common thread.
---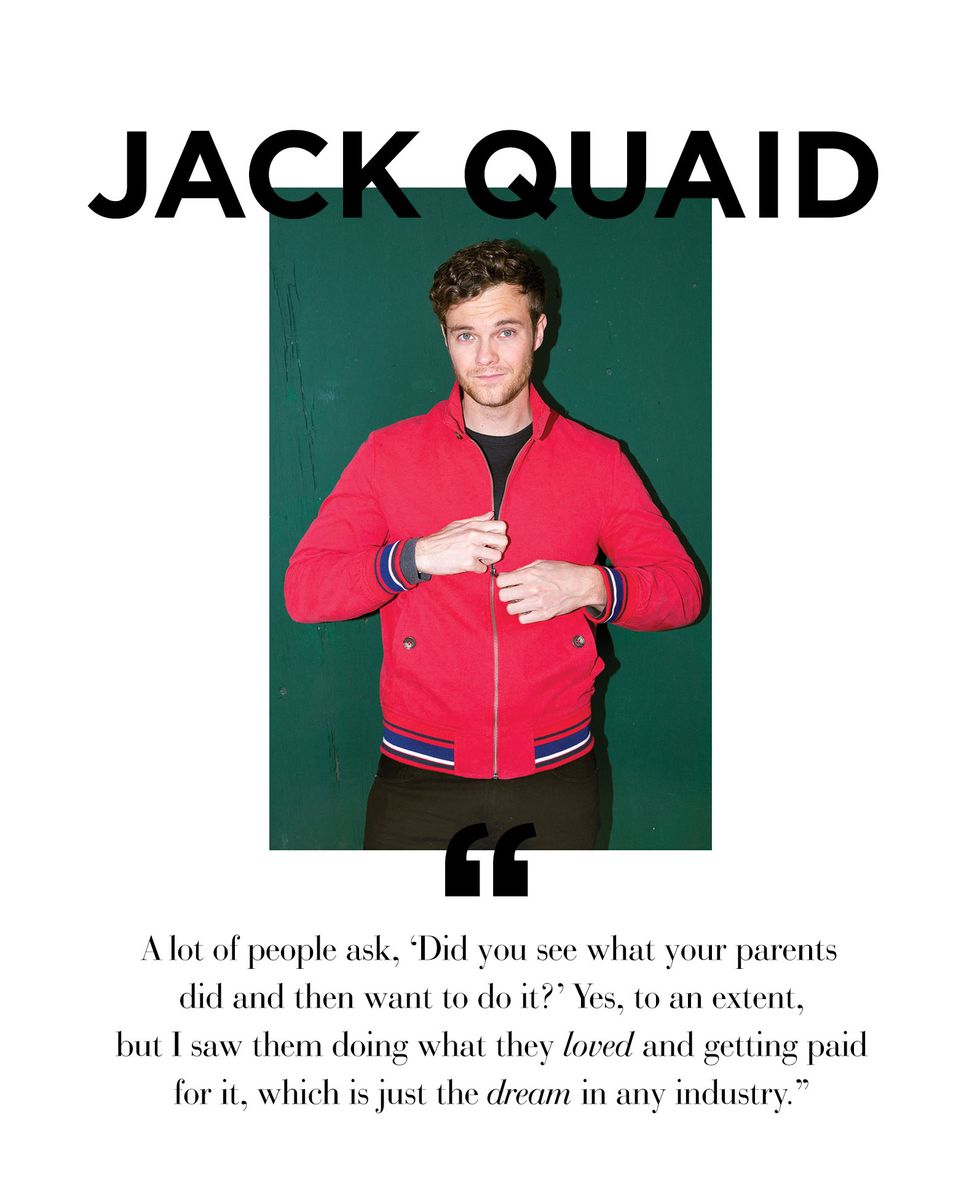 Did acting always feel like it was in the cards for you because of your upbringing?

"A lot of people ask, 'Did you see what your parents did and then want to do it?' Yes, to an extent, but I saw them doing what they loved and getting paid for it, which is just the dream in any industry. I had two amazing role models, and I knew that it was at least possible to make a living as an actor. It didn't really hit me until middle school. I did a play that I had to audition for, A Midsummer Night's Dream—I played [Nick] Bottom, and I got my first laugh onstage, and it was magic. I loved it, and I knew I wanted to do this forever. All the camaraderie that I made with that cast of kids, who were all just really diving into this hundred-year-old text. We had a director who just made acting and make-believe super magical. I think I'm always trying to get there."

Was there anything about acting and fame that you didn't really expect?

"Well, I wouldn't say I'm famous. [Laughs] My first real big-ish role was in The Hunger Games, and I never expected that to happen. I never expected my first part in a movie to be this gigantic franchise. I always expected I'd be the best friend in a rom-com, but instead I was a child murderer as a teen in a movie about a dystopian future. I'm such a small part of it, but it had such a huge scale that it was a little overwhelming at first. I'm glad I had that as my first [big-ish role]—I feel like I'm ready for anything after that. It threw me into the deep end."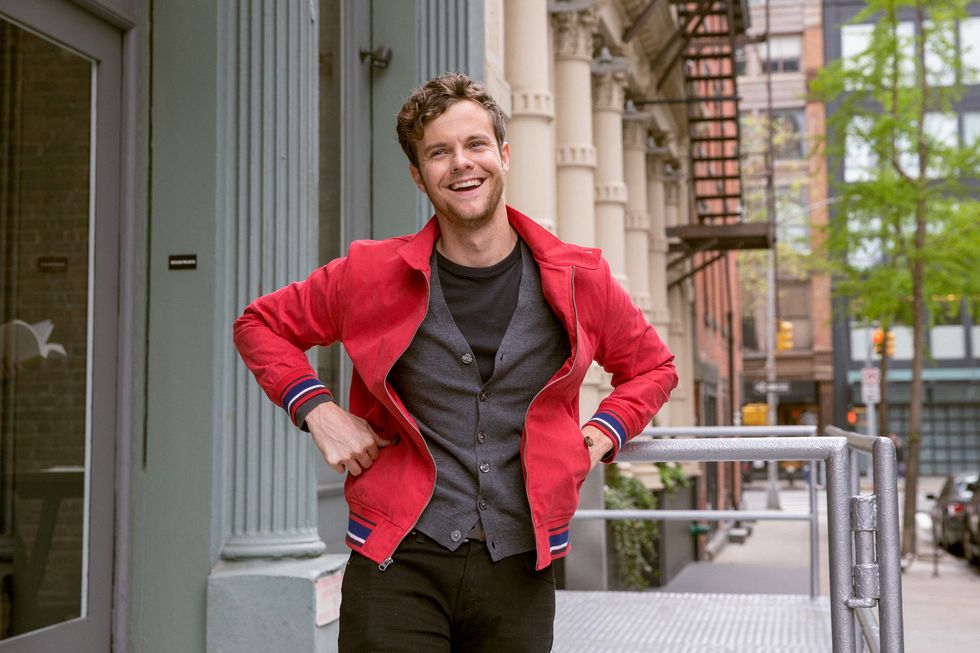 You play a pretty mean character. Did you find people treated you differently?

"When I got cast in the movie, the casting director said, 'Because you kill Rue, the most adorable character that everybody loves, people are going to be spitting on you in the streets.' That hasn't happened, but what has happened is no matter what I post on Instagram, a photo of my girlfriend's cat, whatever, someone will comment, 'You killed Rue.'

"I have a little sister, Daisy, who is 14 now, but I realized with that movie, you age into being able to watch it, and as long as it stays popular, kids watch it at a very specific age. So Daisy was at a sleepover when she was around 12 or 13, and she called me, and she was like, 'Everyone at my school and at the sleepover hates you.' I just heard this kid go in the background, 'Is that your brother? Let me talk to him.' [Laughs] I'm going to have wave after wave of children who just hate me. That's my life. That's it."

What drew you to the role in Plus One?

"I thought the script was amazing. I Skyped with the directors, and we seemed to really gel. I just couldn't say no. The movie deals with the idea of finding the one and that there's this perfect person out there that's going to check all these boxes. I think the film takes a more mature approach to that and says, 'Life isn't a Disney movie. You don't need someone that checks all the boxes. You just need someone you can hang out with, really.' We tend to overcomplicate it, but sometimes it's not that complicated. Sometimes the best stuff takes work. I hope people just go in and they see a type of rom-com that they've never seen before."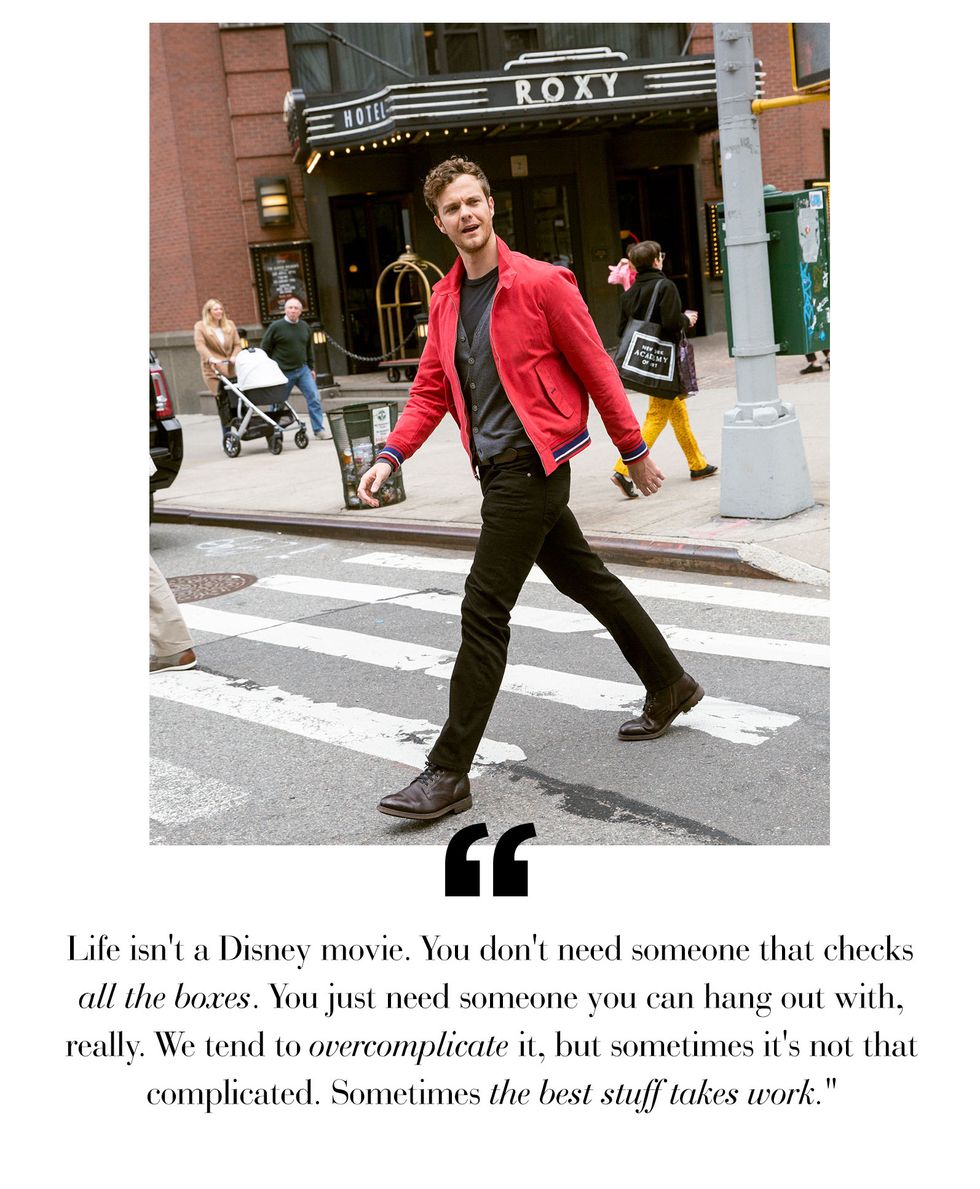 In life though, have you ever encountered an awkward wedding moment?
"[
Laughs
] Yes, I can say this because the wedding itself was phenomenal. I was with my girlfriend. The bride and groom are close to our age, and the end of the night, it was mostly just people our age playing beer pong, and it was a blast. Then a particular song came on, and one woman just started undressing. The sister of the bride had to be like, 'It's not
that
kind of wedding.' [
Laughs
] And she said, 'What? Everybody's doing it.' Then the sister had to be like, 'Not everyone's doing it.' Liz, my girlfriend, and I were just on the sidelines watching it all go down. [
Laughs
] It made the wedding better, though. We got a great story out of it."
You're also in
The Boys
. What was the first thing you thought when you read the script?
"I thought,
Somebody made a script about the way the world is today and put superheroes in it
because it just felt so true to what's happening. It's very timely and very relevant, but there also happens to be immortal gods in it. I really thought to myself,
I have to be a part of this in some way, if not Hughie, then get me in there. I'll say a line, I don't care. I just need to be on the show
."
What do you hope the audience takes away from the show?
"I just hope that they see a superhero show that they never thought could possibly exist, and I hope they question some of the stuff that we've been fed over the last decade or so with the superhero genre. [The show] is about questioning power because absolute power corrupts, absolutely. The show is surprisingly character-driven, and I hope that people come into it expecting a super bombastic insane experience, which it is, but I hope people appreciate it as a deeper character study. I love that it gets into everybody's psyches. That's something to look forward to. As the show goes on, it just gets deeper."
Want more stories like this?
How Pete Davidson Met Colson Baker
Elizabeth Olsen on Exploring Grief in Sorry for Your Loss
Maggie Gyllenhaal on the Door That "Cracked Open" in Hollywood