You're Going to Want to Keep an Eye Out for Rapper Aurora Anthony's New Album
Take our word for it.
New Wave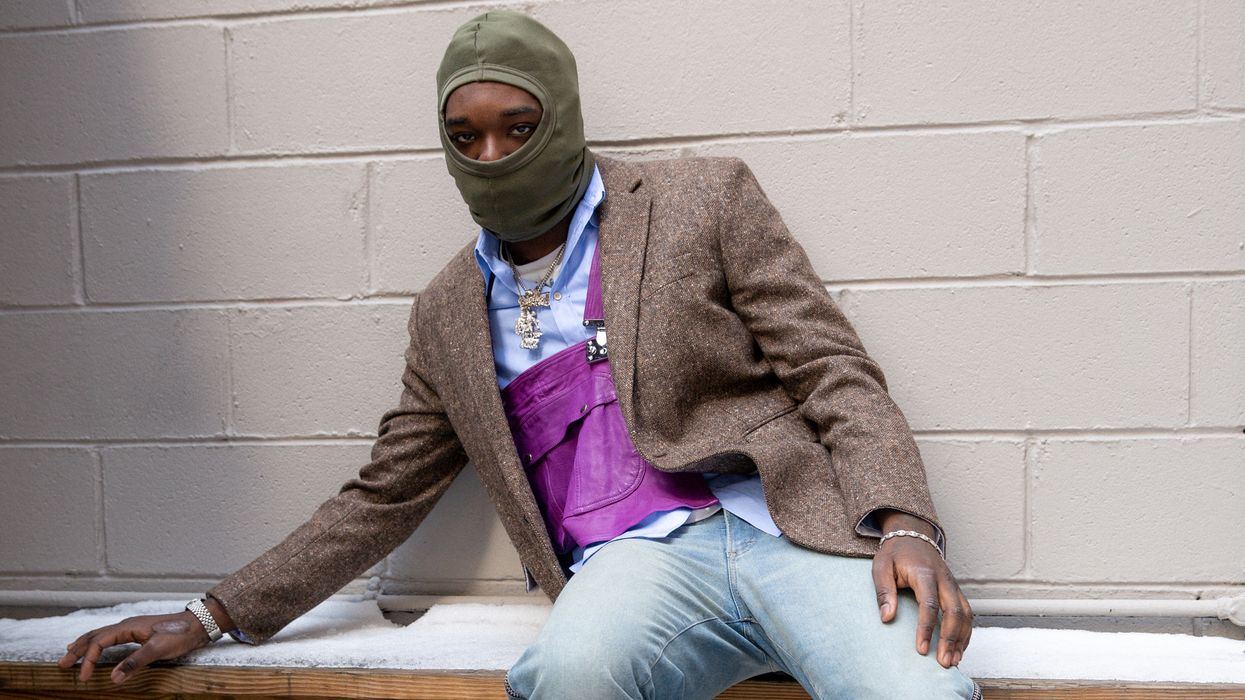 If you spend any amount of time during any given week in the Lower East Side (LES) of New York, you've likely bumped shoulders with rapper
Aurora Anthony
 (or
"
Wolfy,
"
as many know him). The New York native grew up in the area, skateboarding, tagging, and falling in love with art. Fast-forward a few decades, and Anthony now pays homage to it through his music—most recently by way of his 2019 single "
Alphabets
." "I feel like there is no song for the Lower East Side," he said of the recently released single. "Where I'm from, we call it Alphabet City, and I was trying to champion the Lower as much as possible. It's where I'm from, so I'm like, why not make a song about it?"
To get a true feel for the rapper's LES lifestyle, the day we met up we hopped around the borough shooting at both the Alife store and Scarr's Pizza. "I [chose] Alife because, you know, that's a childhood store—that's the store that would take all my money when I was a kid. Scarr's is a vibe, everybody goes there. If you want good pizza in the Lower East Side, go to Scarr's." We brought everything full circle by doing the interview at Cha Cha Matcha, a home away from home for Anthony. We chatted about everything from his childhood to finding his sound, how he got the nickname Wolfy, and what's to come for his brand, 100 Wolves. Fun fact: You can expect his new album, 
Tunde,
to be available in the next month. 
---
Music has always been a major part of his life:

"My first memories with music are riding in the car with my dad. I was always into whatever he was listening to, because getting music was a lot harder when I was a kid. It was the radio and that's it, really—the internet wasn't as developed—so it was smooth jazz, blues, and the top 100. When I was 12, I got a computer, so I got exposed to everything: Biggie, Ja Rule—all that stuff. I went back and listened to all of the Biggie albums. Limewire and Frostwire were my best friends. I listened to all of the Wayne Dedication albums. DJs were the biggest thing—those guys were like gods because they had all of the unreleased music."

Growing up in the Lower East Side:

"It wasn't as cookie-cutter as it is now. Gentrification hit us first in New York City, but when I was a kid it was really, really rough. There were drugs everywhere, and you'd have million-dollar homes around the corner from the projects, it was crazy.

"I will say though, the art culture in the Lower East Side is very much there. When I was a kid, I was already into art. The OGs that were around me, that's what they were into, so I got into graffiti. I was skateboarding and tagging since I was 11, that's just what it was. I had friends that lived in the projects, so I'd be in the hood, too. I lived both sides, it was crazy. Sophisticated gangsters—that's the Lower East Side, basically—like, I dress really nice, SoHo is just down the block and I shop in SoHo, but I'll still fuck you up [laughs]."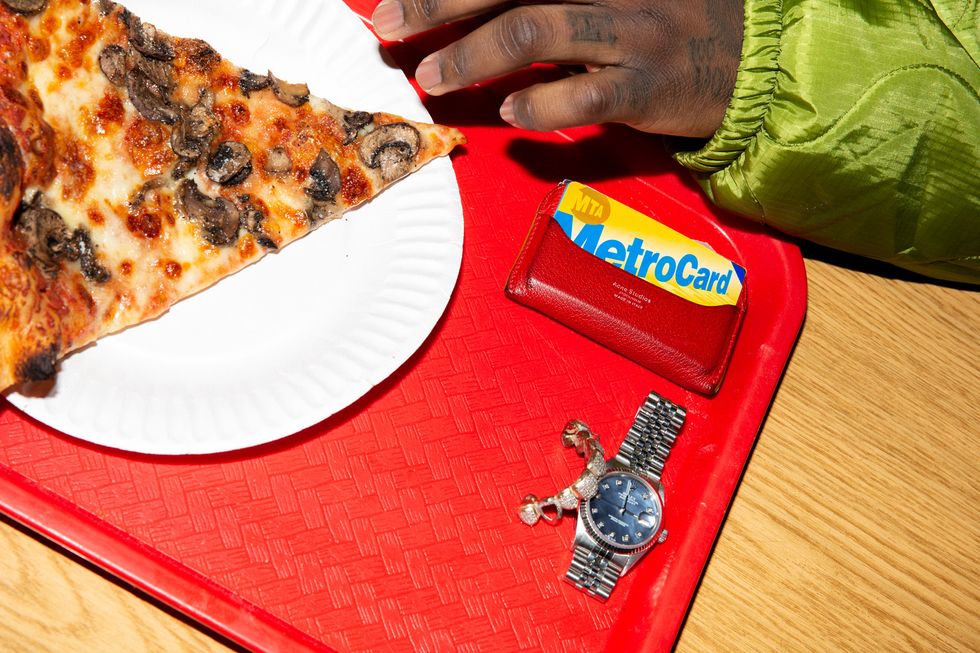 The early days:
"I was in one group when I was in high school, and that didn't really work out, then I got into another group out of high school, and that didn't really work out, so I went out by myself. The first time I really recorded, I cut class, and my friend stole a snowball [microphone] from my high school, and we got GarageBand. We had the iPhone headphones, and we used the mic from the headphones [to record] [
laughs
]. We finessed it. We went on YouTube to see if anyone had videos posted on how to edit music—we just kept fucking with shit until it sounded as good as we thought it was going, and we put it out. Years later I realized that's not how you do it [
laughs
]."
On finding his sound:
"When I was first making music, I had done a lot of shows in New York—I opened for
[A$AP] Ferg
, Waka Flocka, a whole bunch of people. My sound wasn't strong enough, I was just complementing other people's sound. I didn't have my own identity until 2015, then I took a step back from making music and studied the business side. I had a couple of mentors that really, really helped me out and showed me the ins and outs of everything. They actually got me my first deal at Priority Records in 2017."
On his nickname, Wolfy, and his brand, 100 Wolves:
"I was born on the day of the lone wolf, which is the first project that I put out on Spotify. That's how the wolf thing turned into Wolfy. And I'm not the only person who feels like they have the same attributes as a wolf, [so then came 100 Wolves].
"When I was into graffiti, my mom would always tell me, 'Stop tagging on shit! Just draw on your clothes, and sell your clothes!' It's an ongoing joke that my mom was always telling me to do clothing. It was one of those things that was in me, so I was like, 'Let me test an idea to see if people gravitate towards it.' I dropped a Swarovski 100 Wolves hoodie and got copied by Vetements and a couple of other brands,
and
I made a whole bunch of money. I went back to the drawing board. A couple of people asked me if it was a clothing brand, so I thought, you know what, I'm going to put out a clothing collection. There are a lot of American flags [in the collection]—it's really me. I based it off the early 2000s, from my life [from] 2001 to 2005."
What he wants to be remembered by:
"I don't want to sound corny and say
'
make a change,
'
but I know that eventually I'm going to get into technology, so those technological changes that I'm going to make, I want people be like, 'I remember when that happened, and that helped me.' It's not about being on a grand scale, maybe a micro scale—we'll start there. You shoot for the moon, and you'll land on the stars, so hopefully change people's moods and make life easier to cope with. That's what I want to be remembered for."
Styled by Todd Johnson. Want more stories like this?
Meet Lola Plaku, Entrepreneur & Music Industry Extraordinaire
It's Going to Be Impossible to Avoid Saint Jhn This Year
Kareem "Biggs" Burke Is Back & Better Than Ever