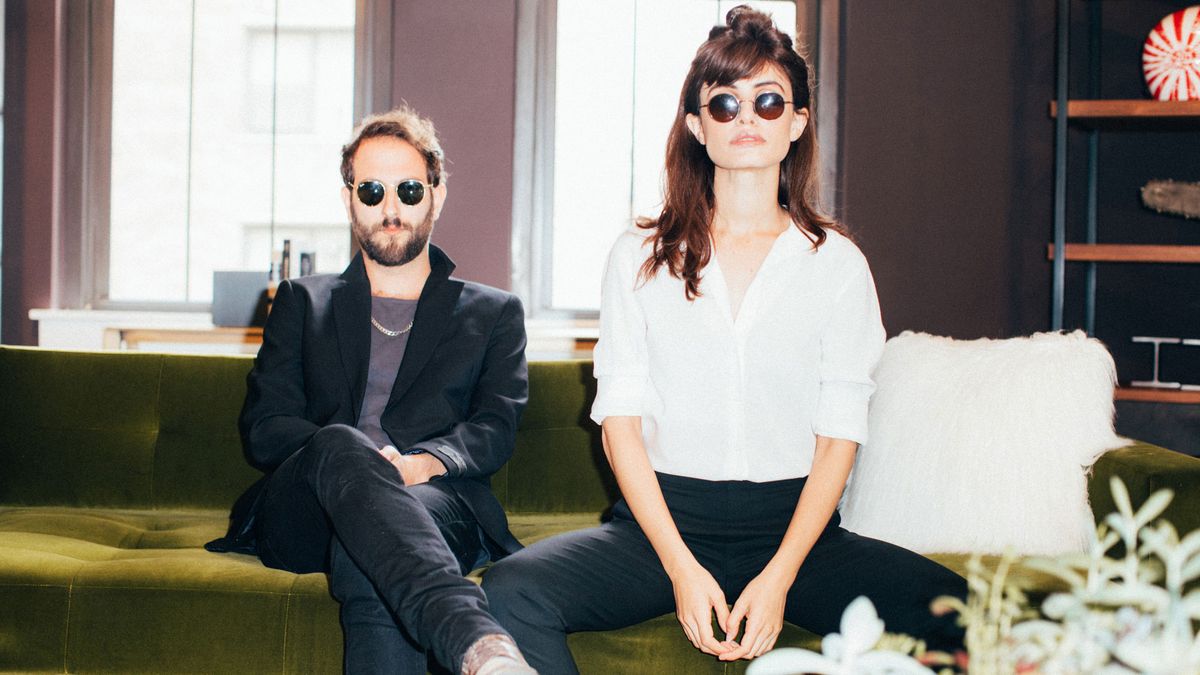 Celebrity
As told by a band turned couple turned band again.
Ben Ritter
There are lots of breakup
playlists on Spotify
. There are also lots of
falling-in-love
playlists and first-date playlists...and
"
when will you notice me?
"
playlists and "I never want to see you again
"
playlists.
Songs on these vary from classic pop anthems ("Single Ladies") to sad indie hits (anything Sufjan Stevens), but they tend to have a common thread: a few soft, acoustic tracks with haunting vocals that make you feel both heartbroken and in love.
Lola Marsh, a duo from Tel Aviv
 comprised of Gil Landau and Yael Shoshana Cohen, makes this kind of music—the kind you listen to before a first date or after a last date. Their songs are melancholy enough to sulk to but soothing enough to relax with.
---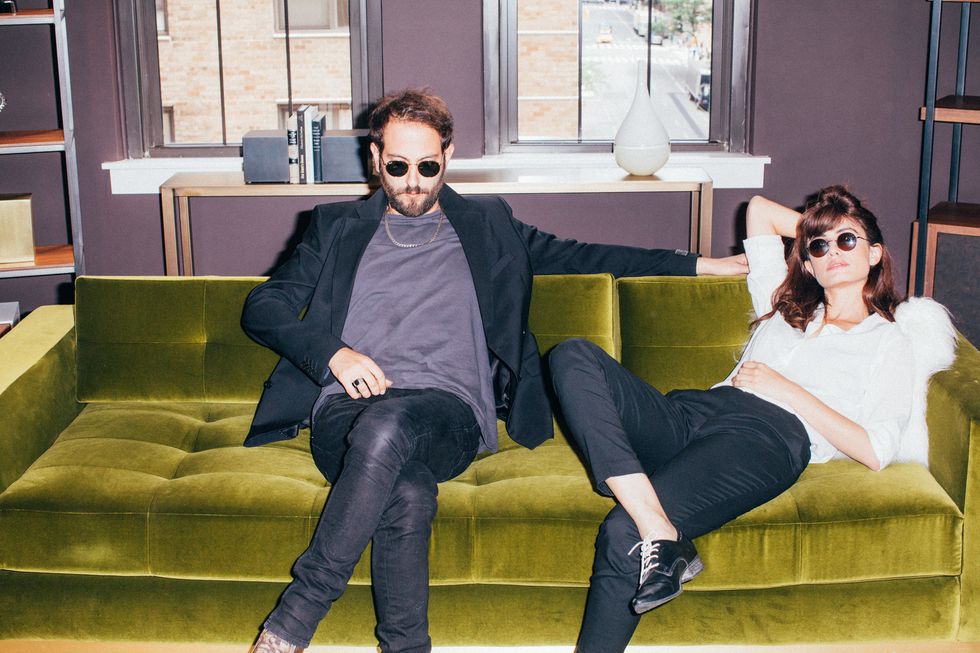 Like most of us, Landau and Shoshana Cohen have experienced falling in and out of love. Only they did so with each other while forming a band, and remained bandmates post-breakup. They walked us through this during a recent chat.

"It was at my birthday, I think, over six years ago," Landau says of their initial meeting, adding that Shoshana Cohen had crashed the party. "She brought great energy. I started playing with my old guitar, she started singing, we played something. We both were really into country and folk music back then. Suddenly we felt like all the people around us… It was just the two of us playing."

Their connection was immediate, and coincidentally they had both been looking for someone else to play music with. On the floor of a friend's home one night, after working on five or six songs together, they threw around band names and landed on Lola Marsh.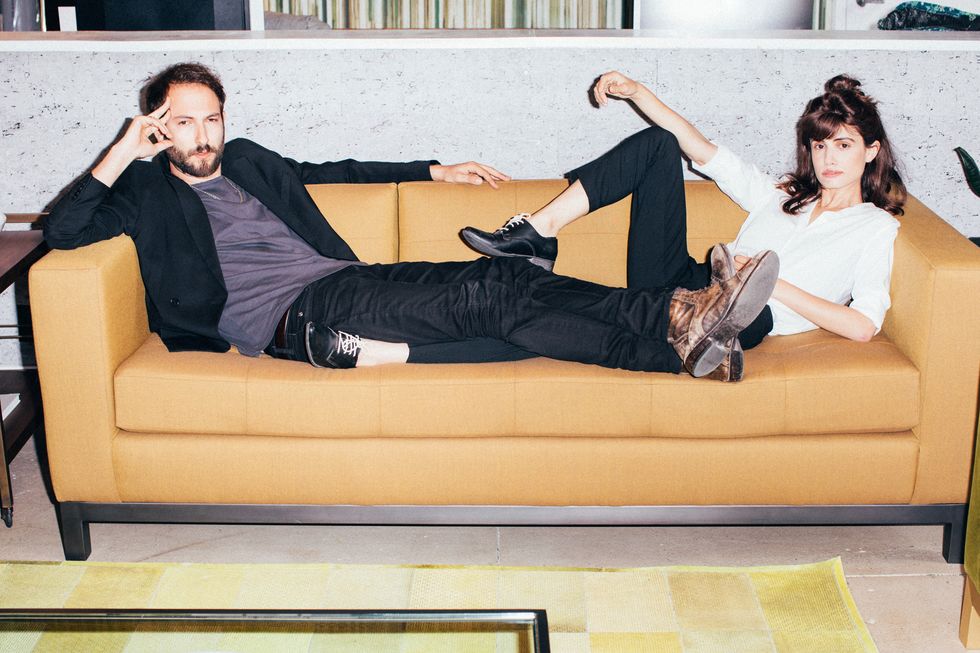 They felt the name was twofold, like their music, representing something both feminine and masculine. When describing their sound, they use words like nostalgic, romantic, and dreamy. "Cinematic," Shoshana Cohen says after a brief pause. "Maybe orchestra," Landau adds. When it comes to their relationship, however, words escape them. After a pause Shoshana Cohen says, "We don't know how we do it sometimes." She sounds like she is shaking her head over the phone from Israel. "The best thing we know how to do with each other is to be band members. Of course it's not easy, and it's challenging, and we need to be sensitive. We need to talk about it."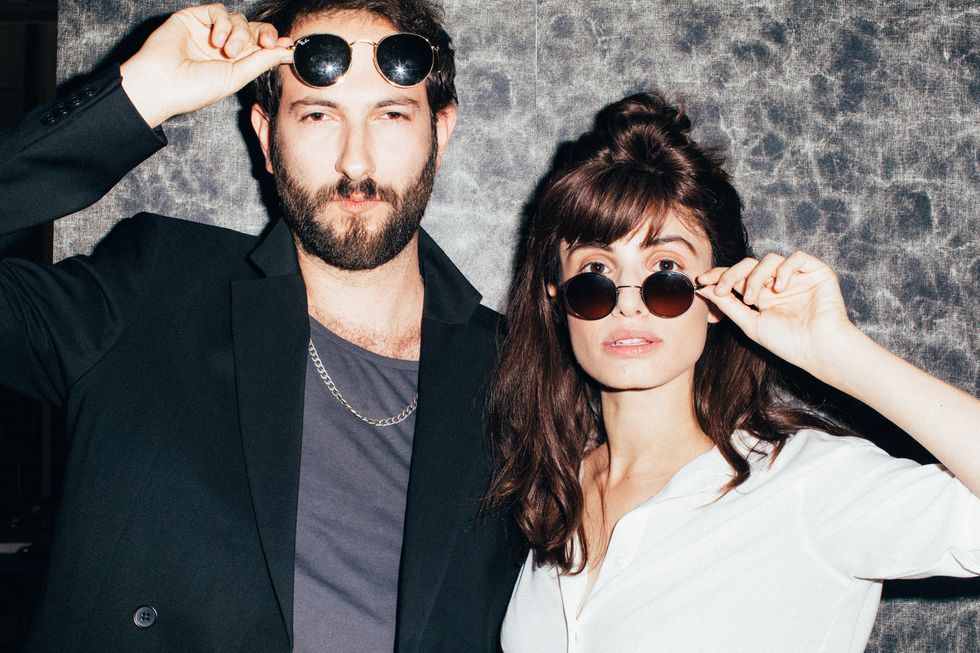 Instead of focusing on what happened between them, they say, they focus on what brought them together initially: the music. "It was the center of our lives when we were a couple and when we [weren
'
t anymore]," Landau says. The most recent time they had a heated argument, they got into a car only to hear their song "Wishing Girl" playing on the radio.
After a short tour in the U.S. and performances at SXSW, they
'
ve gotten over whatever tore them apart romantically. At the end of the day, Shoshana Cohen feels lucky "to be a musician and to have this opportunity to write about my feelings
—
to cope with bad things that happen to me through songs."
My last question is if there
'
s a song that's particularly meaningful to them. Landau whispers over the phone, "Let's talk about
'
Bluebird,
'
Yael." At first I'm surprised because it's not a song about their relationship—it's about the time Shoshana Cohen lost her voice and had to find it again "in a different way," she says. But then I realize why it's so Lola Marsh: because it speaks to having something and losing it, but making things work anyway.
Shot on locaton at Desiron
.
Want more stories like this?
Everything I Wish I Knew Before I Got Married
The Songs You Need to Add to Your Playlist Are All in Portuguese
I've Dated the Same Person for 10 Years and It's Not as Hard as You Think