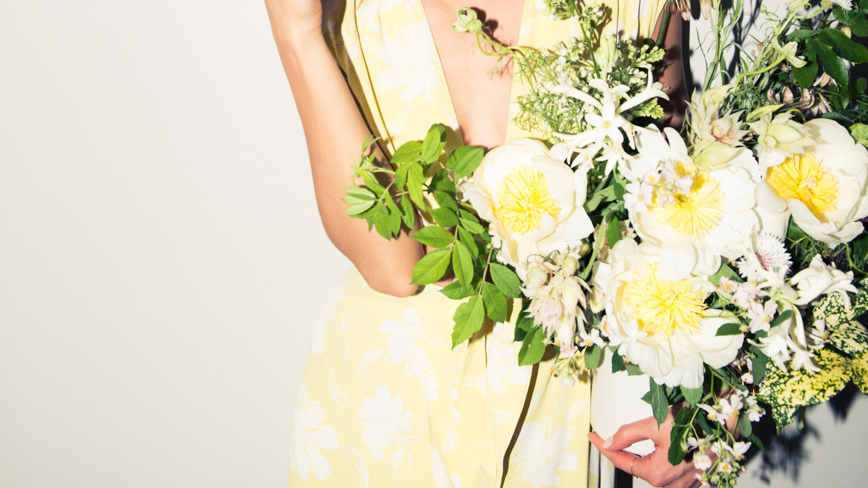 What's Earth Day All About?
The 411 on the international holiday and what you can do to help.
Earth Day is one of those nebulous holidays: Certainly weightier than World Emoji Day or International Picnic Day (though emojis and picnics are serious matters), it rolls around every April 22 with quiet associations of tree-hugging and general planetary cleanup. But it doesn't get a ton of attention. When I was a kid, Earth Day seemed important, a day when we all gathered together to stuff errant plastic bottles and candy wrappers into trash bags and scour our great green Earth. But as I've grown older, Earth Day has all but disappeared from my consciousness. It automatically appears on my calendar every year, which is kind of weird, since it's not technically considered a holiday. (Maybe thanks to Steve Jobs, who was notoriously eco-friendly?)
But when you consider that our planet is going to hell in a handbasket and the decline is happening faster than I'd like to think about, Earth Day might possibly be the single most significant holiday on our magical spinning planet. And it has been around for a while: The first Earth Day happened 49 years ago. It wasn't random; fifteen months before, the worst oil spill at that point in our country's history, off the coast of Santa Barbara, spurred people into ecological action. (It has since been eclipsed by several others, topped by the traumatizing Gulf oil spill in 2010.)
Among the visitors to the oil spill site was Wisconsin Senator Gaylord Nelson, along with many other politicians (including the newly sworn-in President Nixon). "It suddenly dawned on me: Why not [establish] a nationwide teach-in on the environment?" Nelson later said. With that, the seed for the inaugural Earth Day was planted.
The first Earth Day predated the formation of the Environmental Protection Agency, which Nixon organized later that year. Its focus was on the young, and kick-started teach-ins at more than 1,500 college campuses, spreading environmental education and giving the ecologically concerned a platform to speak and share information.
Today, there are hundreds of events all over the world to share in a common goal: to keep Mother Earth as happy and healthy as humanly possible. This year, the theme is "Protect Our Species." In the unquestionable face of climate change, it can feel overwhelming or like there's no point in even trying to do something. But that attitude won't get anyone anywhere.
In New York, a huge Earth Day block party is unfolding at Union Square. In London, major protests have resulted in over 1,000 arrests. Spain is hosting a 24-hour Global Unity and Regeneration Gathering, offering round-the-clock opportunities to learn about the environment and what to do to help.
When in doubt, you can always donate money to the cause. Even a few dollars helps—if everyone on Earth donated just one dollar, there would be more than 7 billion dollars to fight global warming and assist efforts in fixing our ailing planet.
Want more stories like this?
How Sustainable Are Your Sneakers?
New Climate Report Predicts High Risk of Crisis by 2040
What to Do If You're Feeling Overwhelmed by Climate Change