Fashion
And for good reason. Catching up with Dana Harel.
It's difficult for designers to stand out in the satin, tulle, and Swarovski-filled world of bridal design, but Tel Aviv's
Dana Harel
is doing just that—sourcing the world's finest fabrics for gowns as distinctly modern as they are timeless. Harel studied at Shenkar—the famed engineering, art, and design school that Alber Elbaz and Nili Lotan also attended—before delving into evening wear. Her affinity for luxurious satins, intricate beading, and bold silhouettes has never wavered, though as her career progressed, designing wedding dresses proved to be more fulfilling (and fun) than designing gowns for red carpets and society galas.
Of all the shows that took place during NYFW: Bridal, Dana Harel's presentation at the New York Edition was among those we absolutely had to be at. Here's what the designer shared about her love of bridal, her latest collection, and presenting her designs in New York for the very first time.
---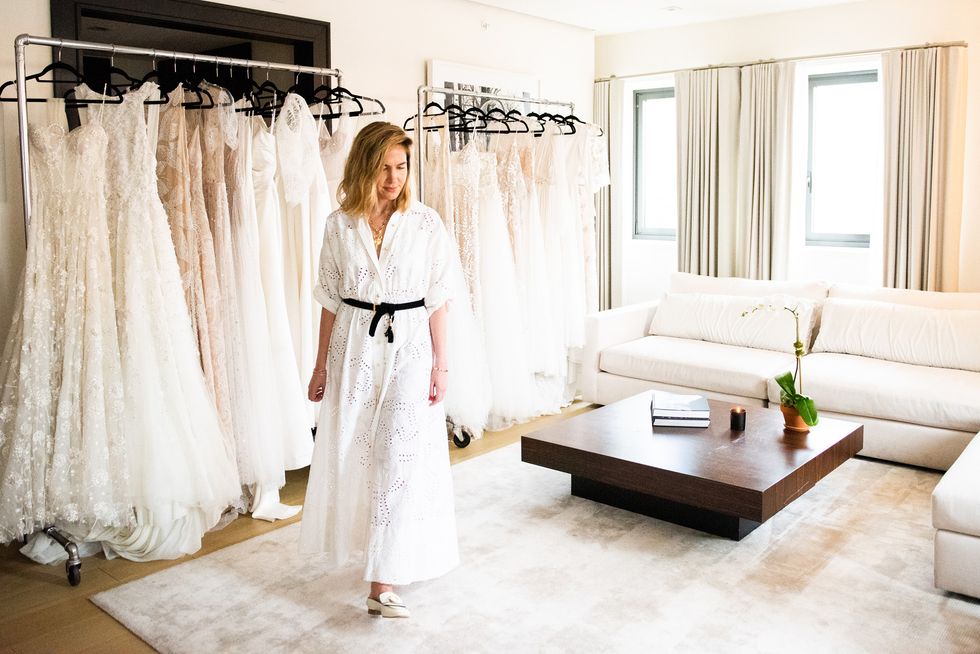 You started out designing evening gowns. What inspired the switch to wedding dressing?

"I was designing very elaborate evening gowns, but soon realized that Israel has less of an evening-gown culture and more of a wedding culture, so I transitioned my love of couture to bridal wear. There's nothing that I love more in this world than creating a couture gown, which is, in essence, a piece of art."

What's your favorite part about designing bridal gowns?

"Bridal is fun, and it's festive. Brides come [to the studio] with their sisters and friends, and you get to be part of their celebration, which is really exciting. And my brides tend to be cool brides. They're not bridezillas or girls that have dreamed of being a princess since the day they were born."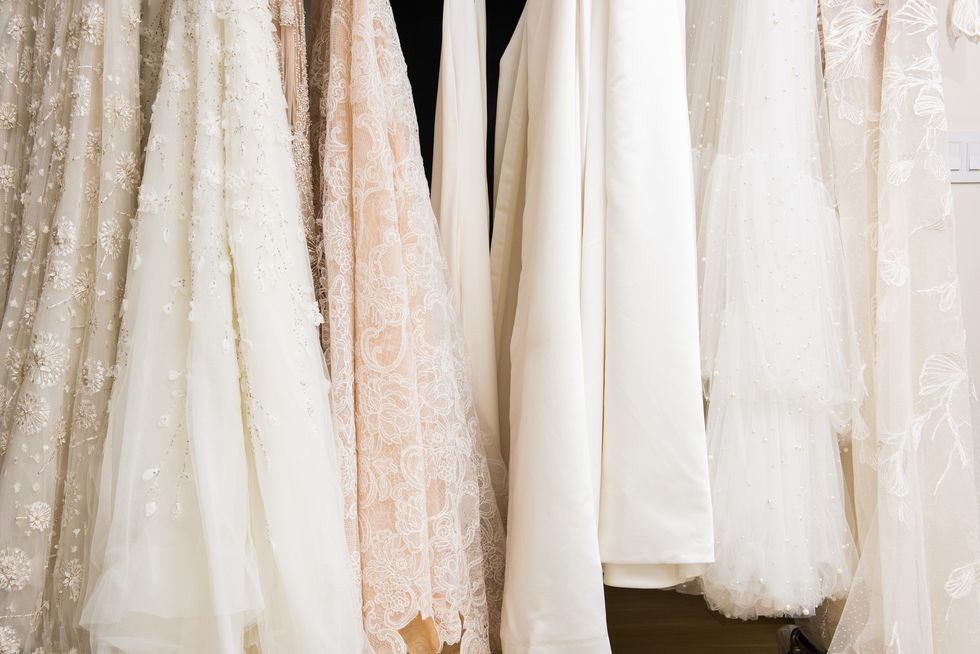 Tell us about your new collection, Wild Flowers:
"Wild Flowers is my fourth collection, and it's very over-the-top. The inspiration is based on classic Victorian gowns with a modern twist. I started with these huge floral embellishments, and I decided that I wanted to play with volume and incorporate fantasy. I imagined a garden with huge flowers that become dresses. That's how I work—I imagine a world, and then I make dresses that fit inside this world."
This was your first time presenting in New York. What has the experience been like?
"It's been great. I hope people like what I do, because you never know. You're by yourself in the workshop with the seamstresses, and then you take it out into the world and just hope that people like it."
Want more stories like this?
21 Stunning Looks from NYFW: Bridal
17 Glamourous Hair Accessories for Your Wedding Day
Introducing a New One-Stop-Shop for All of Your Bridal Fashion Needs