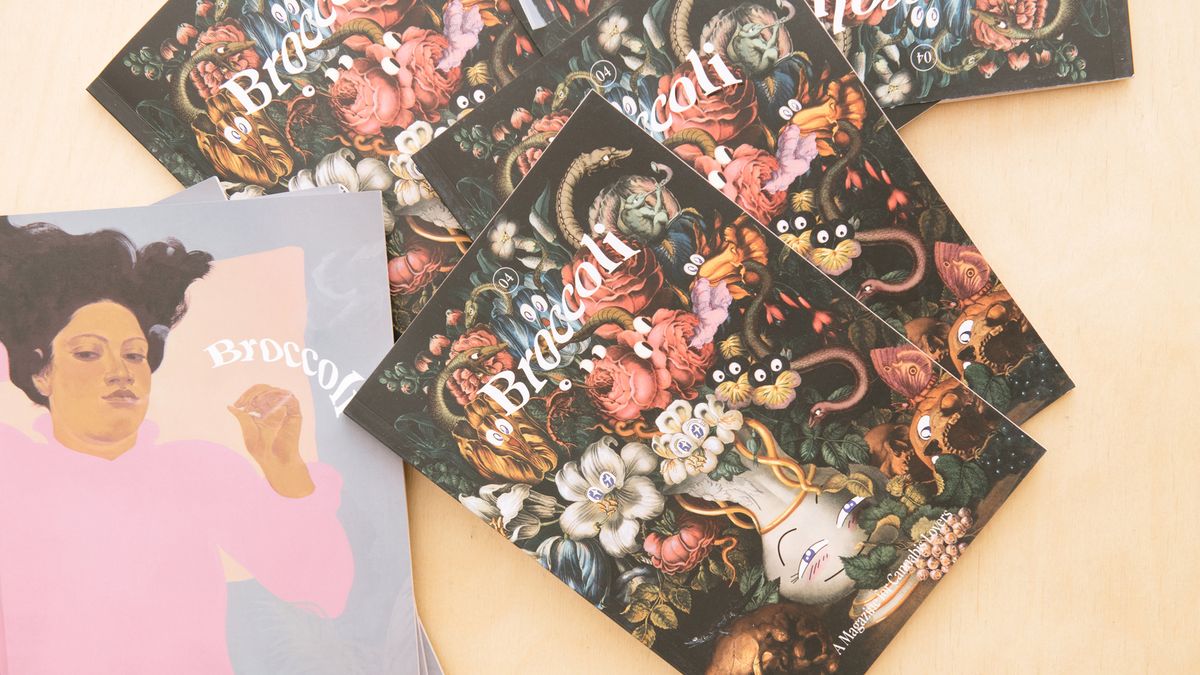 Career
Broccoli's Anja Charbonneau gives us a peek inside her Portland office.
Mikola Accuardi
It's no secret that working in the media space is one tough gig. But despite the constantly shifting landscape of print magazines, there are still a few indie gems to be found, like
Broccoli
out of Portland, Oregon. Lauded as a publication for cannabis fans and created by "women who love weed," it releases three issues per year and covers an eclectic array of subjects, from fashion and art to interviews with major players in the marijuana industry, like Bob Marley's granddaughter.
Anja Charbonneau
is the brains behind it all, working remotely from her Pacific Northwest office. That's where we caught up with her to talk all things cannabis, publishing, and the latest slang—
broccoli
is a colloquialism for marijuana, in case you weren't aware.
So how exactly does one start their own magazine? Not on a whim, that's for sure. After freelancing as a photographer for various brands and then joining the creative team at
Kinfolk
magazine, Charbonneau quickly developed her signature eye for design, which explains why
Broccoli
's visuals have mesmerized readers since it launched in 2017. The initial idea for the magazine took root once she realized there was no singular media outlet that celebrated the more creative aspects of cannabis or the diverse group of people who use it.
Of course now, almost three years later, the community surrounding the
weed industry
is booming, especially (and happily so) for women. And if Charbonneau has her way, that community will soon cross more international lines (she has a
Broccoli
hub in Berlin, as well), connecting us through not just our interest in cannabis, but our various creative pursuits, as well. Sound like a good idea? That's because it is. Check out what else the founder has to say about her career, CBD, and the future of publishing below. Plus, snag a ticket to her upcoming
In Bloom cannabis festival
, which kicks off Friday, May 31.
---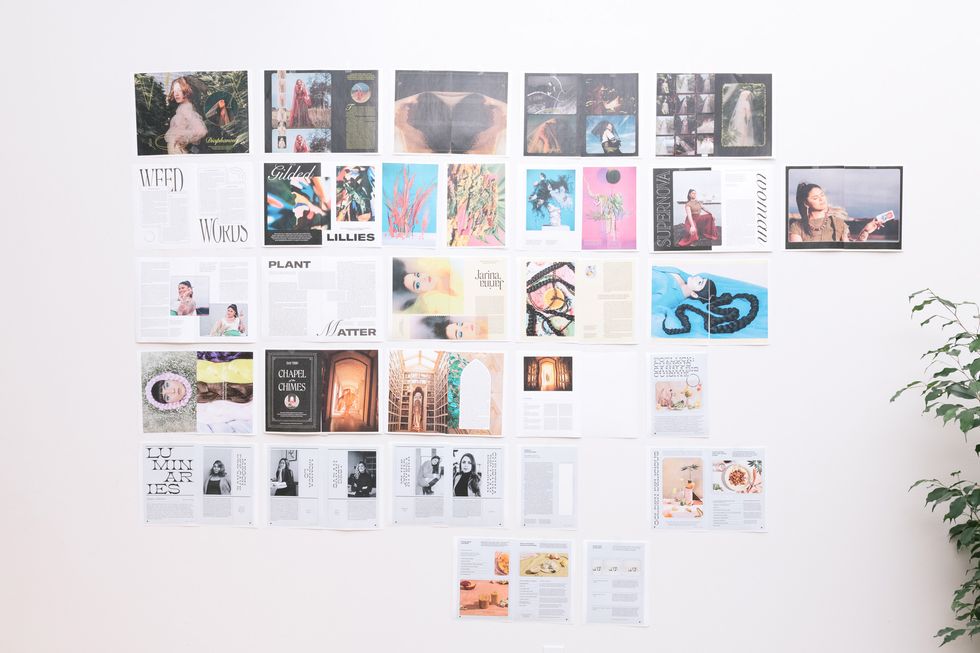 When did your own interest in cannabis begin?

"I've probably been smoking since I was 19 or 20 [years old]. It was always present growing up in British Columbia, but it took me until I moved away from home and lived with older roommates who introduced me to it. So I've had a pretty casual but friendly relationship with weed for a long time."

Why did you want to not have cannabis itself be the sole focus of Broccoli?

"Part of the process of normalizing weed is to show it within the context of familiar and comfortable parts of life—art, history, music, fashion, all of these fun and creative parts of life that can be enhanced [by] or have these surprising connections to weed throughout history. So we wanted to make sure that it reflected that cannabis can be part of your life, but doesn't have to be and usually isn't the main focus."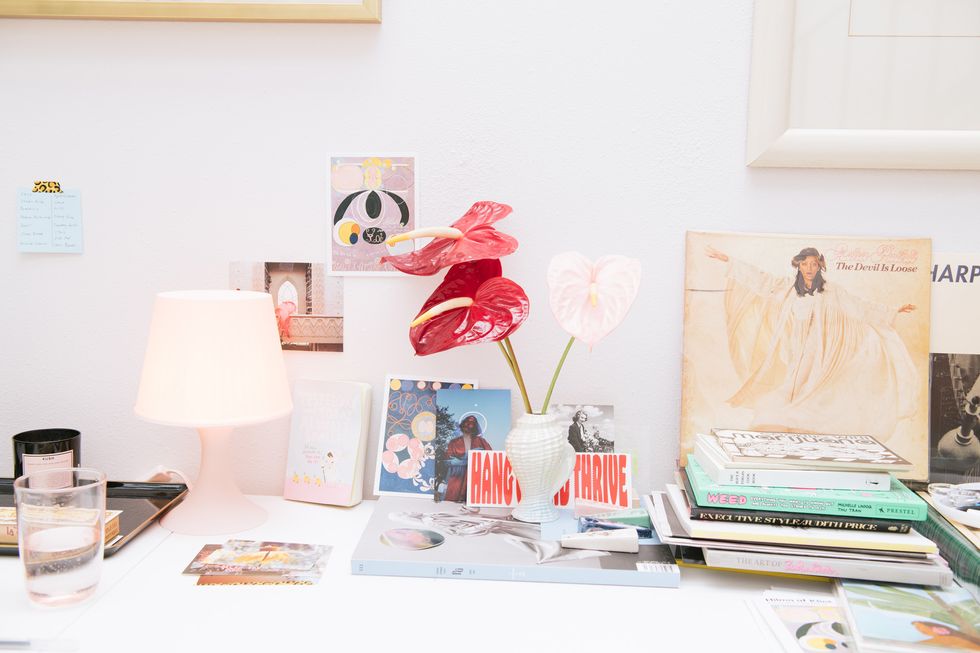 Being on the west coast, how have you seen the weed industry change since launching the magazine?

"It has changed so much. When we launched the magazine—which at the time was free, so [we were] sponsored by advertisers in the cannabis space, mostly—there were less than 10 companies that we could even consider working with. [Meaning people] who were thinking about things in a really consumer-friendly and design-forward way. Now there are a million of them. CBD is a good example, where no one really knew what it was a year ago, and now everyone is talking about it.

"So in terms of legalization and the number of products that are coming out, it's just exponentially growing all the time, and it's really exciting. You can see the influence that the American legalization is having on other countries, as well. The global path forward is developing faster than anyone probably would have expected. I still find it pretty surreal that I can go to the store and buy weed."

Do you have any pet peeves now that cannabis and CBD are such a hot topic in terms of the larger cultural space?

"There's a lot of mixed information. I think that the health claims have gotten wildly out of control. There's a lot of learning to be done with what cannabis can do for us. We're in a weird limbo state right now, of bridging the gap between what we know from our own personal experiences and what companies are trying to sell us. It can be hard to find the right people to listen to."


What do you do to separate Broccoli from the rest of the cannabis media space?

"At first it was pretty easy, because we were the only ones looking at things from a design and art perspective, and we didn't focus on the industry. Focusing on the industry and legalization is all you're going to find or all you would have found about a year ago. Also, our team is all women. That was the big separation from the beginning. And we're really trying to take a global perspective with the magazine. We ship to over 40 countries now. We're trying to make sure that our content makes sense to people who live in Japan or who live in Germany, and isn't totally focused on just what's happening in the US. I think that's the next stage in where I see the cannabis culture stories going. We need to think bigger, because it's really a worldwide thing."

What role do you think cannabis will play in the fashion and lifestyle space?

"It's really interesting to see people playing with cannabis imagery in fashion, because it [was once] this cheesy thing on an airbrushed t-shirt at the boardwalk, but there are so many ways to interpret the plant. I was so flattered that we have done a couple events at Rachel Comey. I would never expect a designer that I love to be open to a weed party. It's been really sweet to see which industries are willing to touch it and where they're willing to be open. We did the installation at [MoMA] PS1—that brings in an interesting crowd from the art world, and maybe they've never seen a cannabis plant before or came to see it on purpose; maybe they were just at the museum. Popping up in these different industries is such a cool way to access people who might be open to learning about weed, but they just don't know it yet."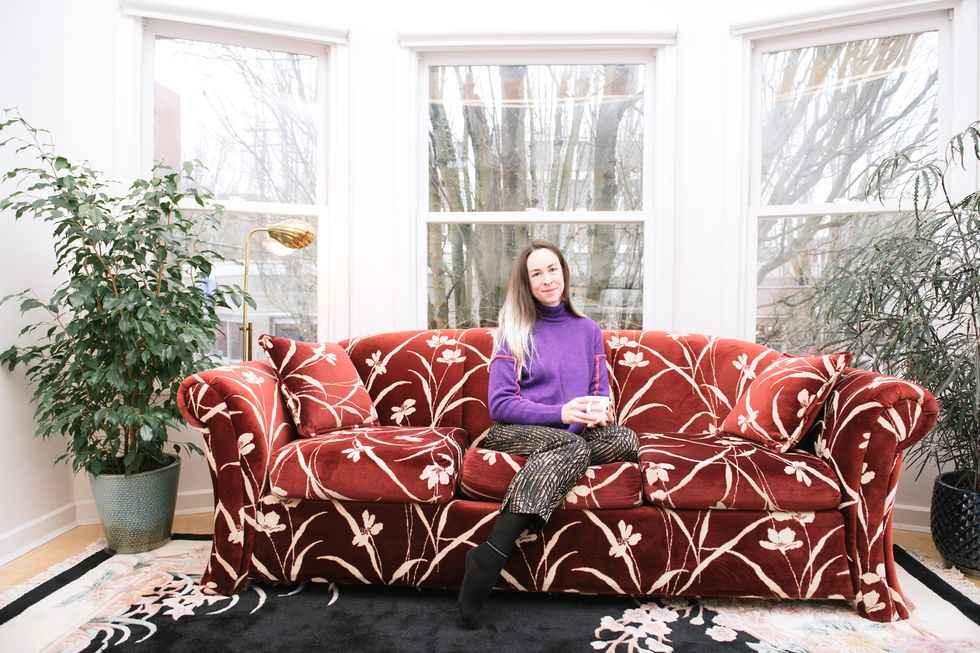 What do you think is the future for print media? Is it dying?
"I really believe in it. I think it can have a comeback. Right now the biggest struggle for independent print media is that the magazines are too expensive. People used to buy magazines more often because they were cheaper. They were really easy to access, and you could find them all over the place. We don't really have a major magazine culture in the United States, but in Europe they're still very successful, and they're still very present. The same in Asia, as well. Everyone buys magazines, so it seems to be a North American problem more than anything.
"I think people can find ways to reach niche audiences and do it in a way that's affordable for the reader. It really comes down to the challenge of can your reader afford to buy your magazine three to four times a year? And often the answer is no when the cover price is $20. We believe that all consumable media, music, film, should be free, and in a way, there are really important reasons why it should be free, so that everyone can afford to access it, but then it doesn't make a business out of it. We have to try to balance those two things."
Want more stories like this?
I Took a $30,000 Pay Cut to Follow My Passion—Here Are My Thoughts
How to Turn Your Cannabis Habit Into a Successful Lifestyle Brand
What Happened When I Went to a Secretive Cannabis Supper Club