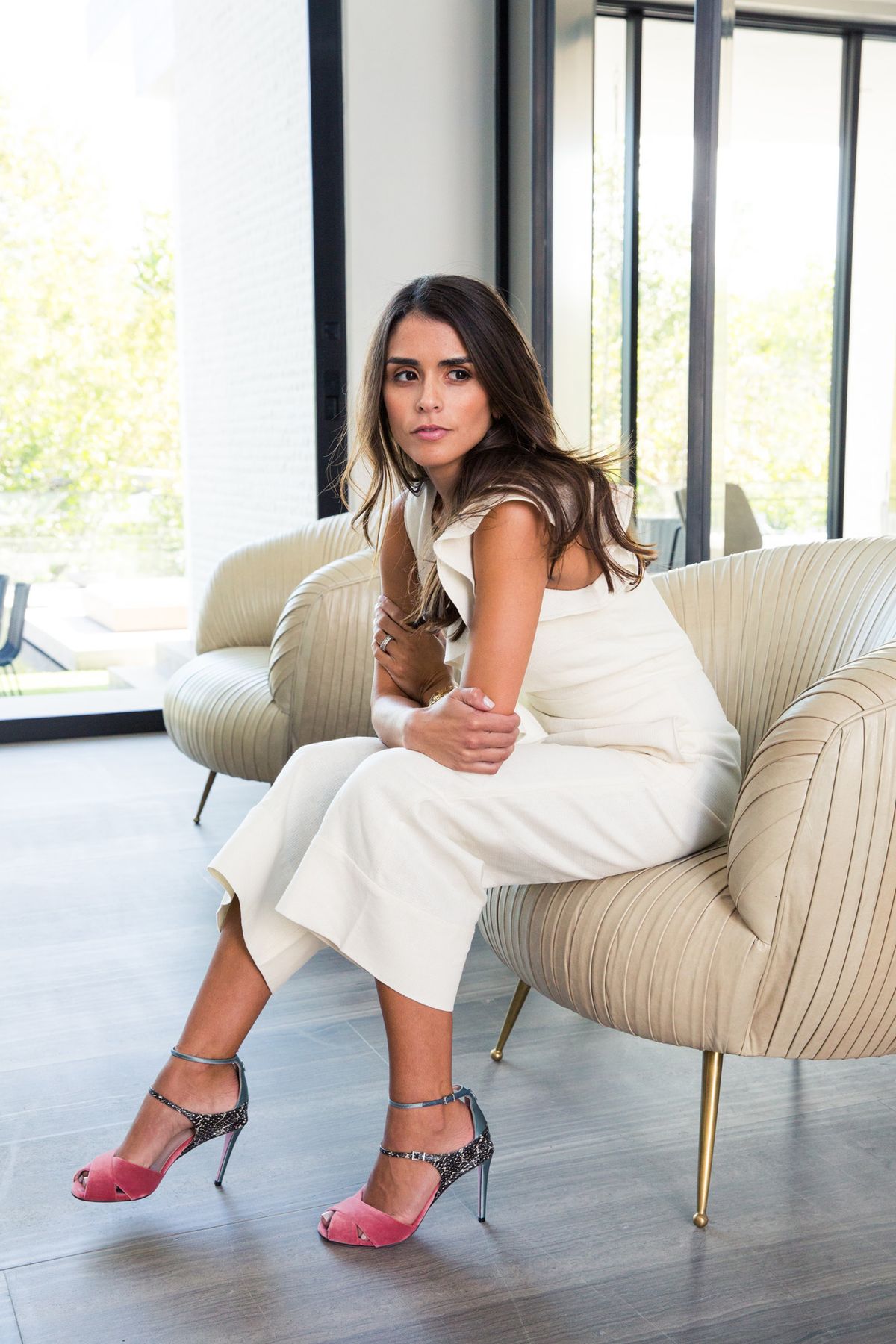 Closet
Alexis Barbara Isaias has a thing for Hermès and CHANEL. Miami.
Alec Kugler
Jodi Taylor
We're not too sure what to gush about first: Alexis Barbara Isaias' Miami home that looks like it's straight out of a sci-fi movie (in an amazing way) or her dreamy closet. Both are serious goals. Her three-level mid-century modern home backs onto a river and is, according to our calculations, about 90 percent windows. We could see straight through her house to the infinity pool...from her driveway. The interior is along the same sleek, modern lines (think marble countertops and contemporary lighting fixtures), and *that* closet—it's akin to heaven.
Barbara Isaias is co-founder and designer of her namesake label, Alexis, which she runs alongside her mother and brother. The high-end womenswear line releases collection after collection of contemporary pieces—everything from floor-length silk dresses to wide-leg denim jumpsuits. Chances are you've seen Beyoncé or Devon Windsor in her designs.
Given her work you can only imagine how many lace, silk, and ruffled dresses and jumpsuits are housed inside Barbara Isaias' closet. The designer also collects Hermès Birkins (she has over ten—we counted), CHANEL bags (we spotted more than fifteen), and infinite amounts of Louis Vuitton, old Céline, and Chloé. As we loaded up our arms with precious cargo, her two daughters, Mika and Colette, trailed along behind us telling us about their own closets, which are miniature replicas of their mom's (see for yourself below).  Once we wrapped, we posted up on the designer's plush velvet couch to chat about how a personal capsule collection led to her line and where she goes to relax in Miami.
Click through the gallery to learn how her Birkin collection started and to see the goods for yourself.