We Tried It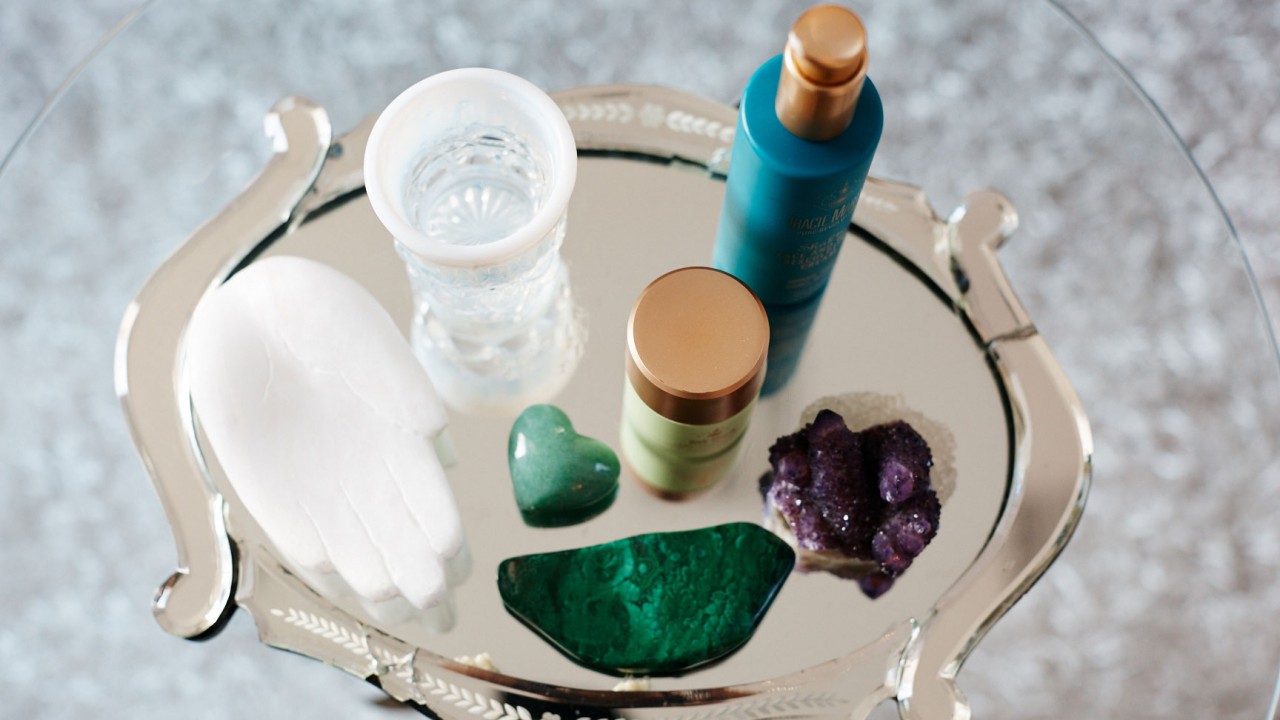 I Got Rihanna's $650 Facial, and Now I Have Cheekbones
Putting one of New York's most expensive treatments to the test.
I have a wedding coming up. And as a New Yorker who recently transplanted to Los Angeles, I decided to fly back to the Big Apple for an engagement party/photo shoot combo. Because nothing gets you more camera-ready than a six-hour flight, #amiright? I knew there were two things I needed to do: one, get the world's best highlights from Tauni Dawson at 901 Salon in West Hollywood; and two, find a facial that would miraculously convince the camera I hadn't spent the last six months running around Los Angeles without a hat (and the last 28 years sleeping on my face).
So I asked myself, WWRD—What Would Rihanna Do—and discovered the Queen dropped by Tracie Martyn's Manhattan spa to prep for her thirtieth birthday party in February. She got their top-of-the-line treatment (naturally): a combination of microcurrent and radiofrequency therapies that's known as the Red Carpet RedSculpt facial. For $650. It claims to tighten the skin, boost collagen, and create instant contours where you've never had them before. Gremlin to Giselle in 90 minutes.
But, as with most things that cost half a month's rent, I wanted to do some research. So I asked friend and physician assistant Lisa Hartman what she thought about the price tag and the style of treatment.
"Radio frequency is all the rave for tissue and skin tightening from the face, to the body, to even the...vagina," she wrote in an email. "If you heat collagen to a very specific temperature, two things happen. First, the existing fibers contract and tighten. Second, cells known as fibroblasts are triggered to produce more collagen."
OK, OK. I don't entirely understand that, but it sounds pretty good. How about the microcurrent?
"Microcurrent is an age-old treatment—my grandmother did it," she continued. "It stimulates facial muscles to become more taut, like a workout for your face. And while regular treatments are needed to achieve long-term benefits, [a one-time visit] is great for someone in their 20s–40s wanting to look temporarily refreshed with no downtime."
But did I really need both?
"Like most aesthetic treatments, combination therapy yields greater results," Hartman concluded.
That, combined with Kate Winslet calling it "far and beyond the best facial in the world," was enough to sell me, so I headed into Martyn's gorgeous all-white office and prepared to be amazed. I was taken to the Queen Room—Tracie's room—and rested for an hour and a half while an esthetician performed microdermabrasion, flashed LED lights, and then traced space-age-looking prongs around my face. There were no extractions, which I found unusual, but there was a super soothing oxygen mist at the finish to create a glow and fight any redness.
Then they gave me a mirror and…holy hell. My cheeks were chiseled, my under-eyes were less hollow, and, most notably, that pesky line that set up camp halfway down my neck was completely obliterated. As in, completely gone. Keep in mind: This isn't a medical facial to fight acne or serious pigmentation. But it did give me the contours of a supermodel (and a wrinkle-free neck) for the next four days.
The only thing I regret? According to Tracie Martyn's business partner Marius Morariu, results are actually most notable the day after your treatment. So if I were to splurge again in the future, I would make sure to head in at least 24 hours before a big event.
Want more stories like this?
I Broke a Major Skin-Care Rule, and My Skin Has Never Looked Better
This Cult Facialist Gave Me Bouncy Marshmallow Skin
How to Give Yourself a Facial in 60 Seconds