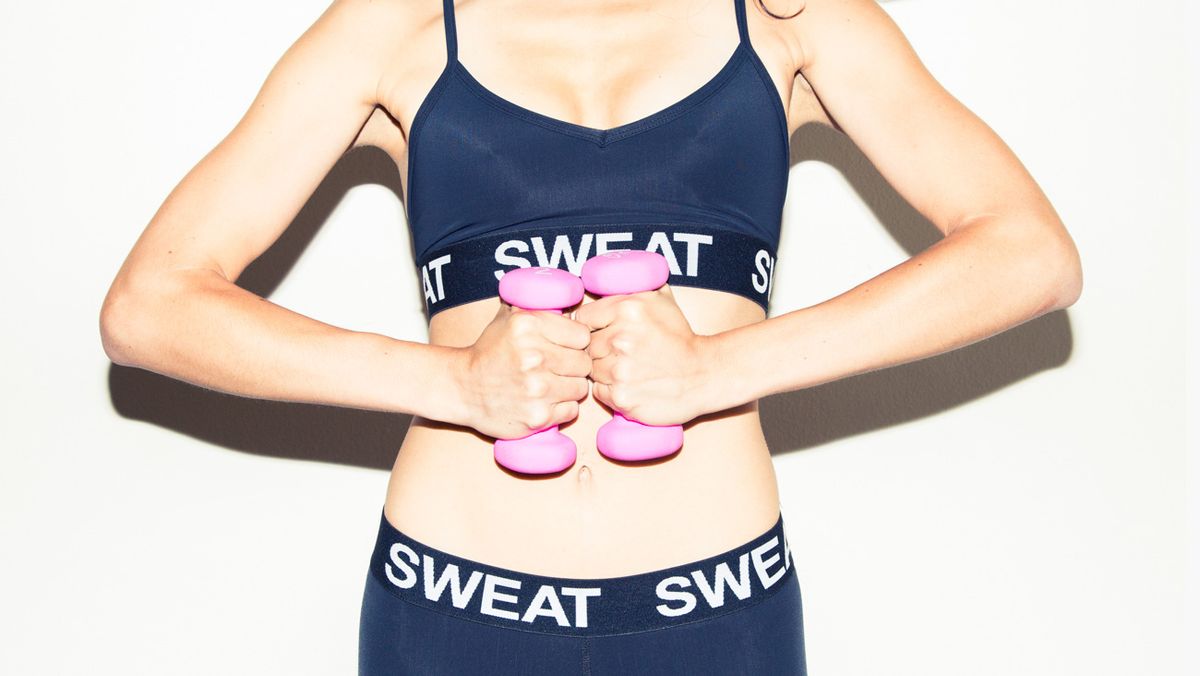 Fitness
What Temperatures Should You *Actually* Be Working Out In?
3 of your favorite workout studios on why they do what they do.
Cult-like followings for workouts are now the norm, and the studios are taking over every major city, one bike, treadmill, and yoga mat at a time. Some offer classes in heated rooms, while others encourage you to step into fridge-like conditions, and over time, and the more conscious we become as consumers, the more we wonder what exactly these workout conditions are doing to our bodies. We turned to three New York studios that, more often than not, have wait-listed classes, to find out what temperatures they set their rooms to, why, and to get their insight on what it's doing to our bodies.


---
First up is
Overthrow
, a boxing club that has made fans out of the likes of Jennifer Lopez, Will Smith, and
Martha Hunt
. No matter the day, you can count on jabbing and uppercutting to hip-hop music that pulses through their two floors (there is a boxing ring on the main level and a studio upstairs).
The temperature:
"Our goal is to maintain the classroom at 75 degrees or hotter."
How they landed on it:
"Traditional boxing gyms are hot. Our goal is to simulate the traditional experience fighters have when getting ready for a bout."
How it benefits you:
"Hotter temperatures warm the muscles faster. After a workout, the hotter temperature lends itself to increased stretching and flexibility. Being in a hot environment will make the workout even more challenging, pushing participants to their physical limit, but don't worry, we do have AC to cool it down when temps rise too high."
Known as the "world's first cool-temperature fitness studio," 
Brrrn
is located smack-dab in New York's Flatiron district. Founded by Jimmy T. Martin and Johnny Adamic, the studio offers both HIIT and slide (on boards with gliders) classes.
The temperature:
Jimmy T. Martin:
"We operate our classes at 50°F. This temperature provides a competitive edge while allowing you to reap all the benefits of what's called 'mild cold stress': you burn fat, more calories, and improve endurance so you can work out harder for longer."
How they landed on it:
Johnny Adamic:
"It was the combination of literature, trials we conducted at Sixpoint Brewery's beer fridge in Brooklyn and Bayo's Ice Factory in Jimmy's hometown in Pennsylvania, and what our customers were saying. The evidence is clear that anywhere from 40-60°F, you have increased athletic performance, [and you] boost mood and burn fat and more calories, but for us at Brrrn, 50°F is the sweet spot to gain all these benefits and make it the absolute best experience."
How it benefits you:
JA:
"Being active in cooler temperature provides countless benefits to both the mind and body. We are offering what's called a per-cooling technique at Brrrn. It's cool while you work out, and the benefits are vast. From burning fat and more calories, to what we feel is the biggest benefit: You have improved endurance so you can work out harder for longer.
"When you are in ambient temperatures [and] you start to sweat within the first few minutes, this is a telltale sign your body is already overheated and your fitness performance will suffer. You will be working out less hard without even realizing it—it's called your perceived rate of exertion. You think you are working out harder than you actually are (as noted by dripping sweat down your forehead), but in reality, you are working out less hard, so you don't cook your organs inside. In cooler temps, this doesn't happen. Your body isn't as hot, so you can exercise harder for longer and therefore reap more benefits than you would in ambient or hot [temperatures]."
Heated by way of infrared,
Y7 Studio
offers a variety of yoga classes (from restorative to vinyasa) and has the slogan "We flow hard." Example A: their Wednesday and Sunday hip-hop yoga classes.
The temperature:
"Between 86 and 90 degrees."
How they landed on it:
"It is the optimal temperature to generate heat within the room and increase blood flow without feeling stifling and being dangerous to clients."
How it benefits you:
"Because of the increased blood flow during the workout, you are continuing to burn calories after the class. Infrared is especially impactful because you are not just sweating out water, but actual toxins, while moving the body."
Want more stories like this?
5 Reasons You Should Be Using Gliders
3 Packable Workout Accessories to Bring When Traveling
High-Tech Treadmills Are Making Running in Place Feel Cool