We Tried It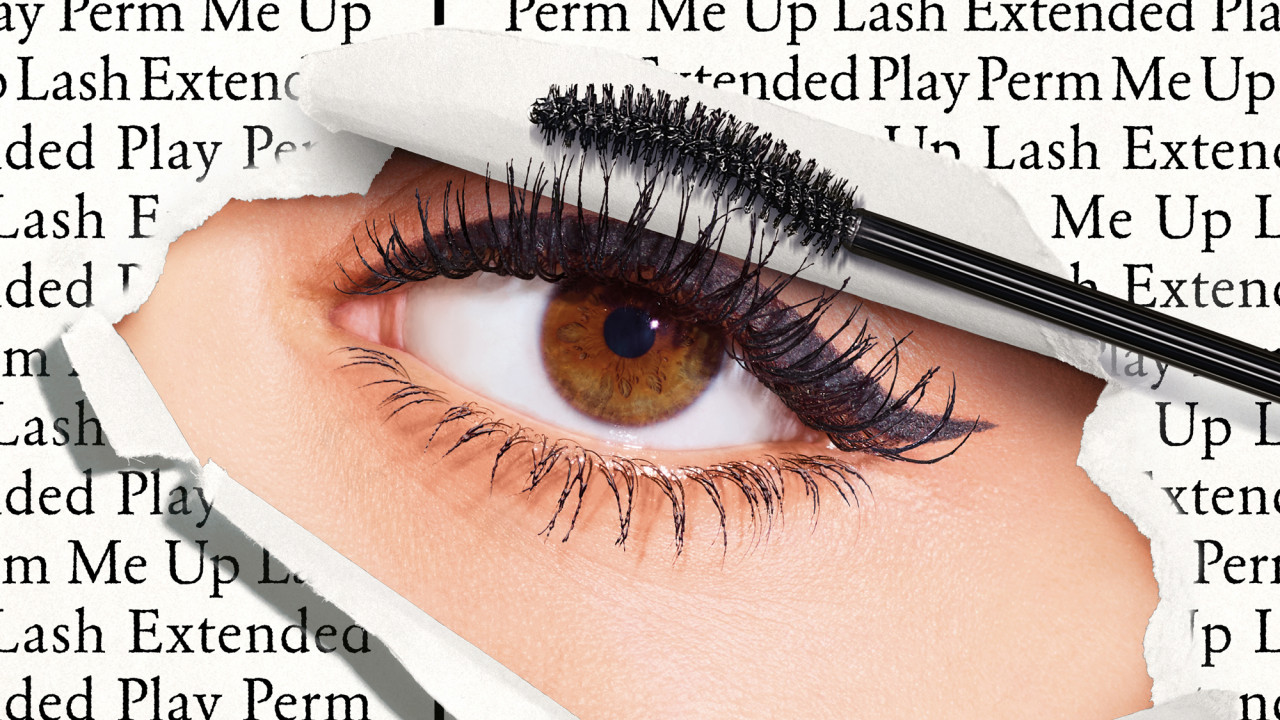 I Might Have Found My Holy Grail Mascara
Length, curl, *and* volume.
As it is for many makeup lovers, mascara's a critical step of my beauty routine. No matter how late I'm running or minimalist my look, I won't leave the house without a good lash curl and a swipe of my favorite formula. But in the decade-plus that I've been wearing makeup (gasp), I've always felt that the eight or so mascaras I have in my arsenal left something to be desired. In other words, I'm picky. I want volume without it looking clumpy, length without resorting to falsies, and most of all, I want curl for days. That's my favorite look: a doe-eye, otherworldly curl that defies gravity and lasts from coffee to cocktails. So when I unboxed the new MAC Extended Play Perm Me Up Lash, I did so with a cautious dose of optimism.
The brush itself is curved to mimic the natural shape of your lash line, with dense yet slim bristles. Similar to the unfortunate perm I received when I was 13, I hoped it would deliver a springy effect that wouldn't budge no matter how rainy, windy, or sweaty my environment. I don't believe in a double coat of mascara, because in my experience, more product means more weight—not ideal for my fluffy aspirations—so I swiped on a thin layer after giving my lashes a good curl. Because of the wand's bend, I was able to apply less product more evenly on the bulk of my lashes (the outer corners always need a little extra love), and I was happy to see nary a clump in sight.
Since I usually avoid waterproof mascaras—I hate to have to scrub my eyes at the end of the day—most of my favorite formulas inevitably bleed onto my under-eye area by the afternoon, but for the past week, I haven't had to so much as swipe a cotton bud under my bottom lid until I'm home from the office. Best of all, my lashes have stayed curled and fluttery without any touch-ups, which is how I like my makeup—set-it-and-forget-it status. This might not be the high-drama mascara you want for a night out on the town, but if you're craving a trustworthy, come-hither eyelash look on the daily, it might be time to Add to Cart.
MAC Extended Play Perm Me Up Lash Mascara is available today on mac.com and retails for $24.
Photo: Courtesy of MAC
Want more stories like this?
The Best Mascaras of All Time According to 14 Editors
This Is What Glossier's New Mascara Looks Like on Your Lashes
Pat McGrath's New Mascara Will Give You Seriously Fluffy Lashes