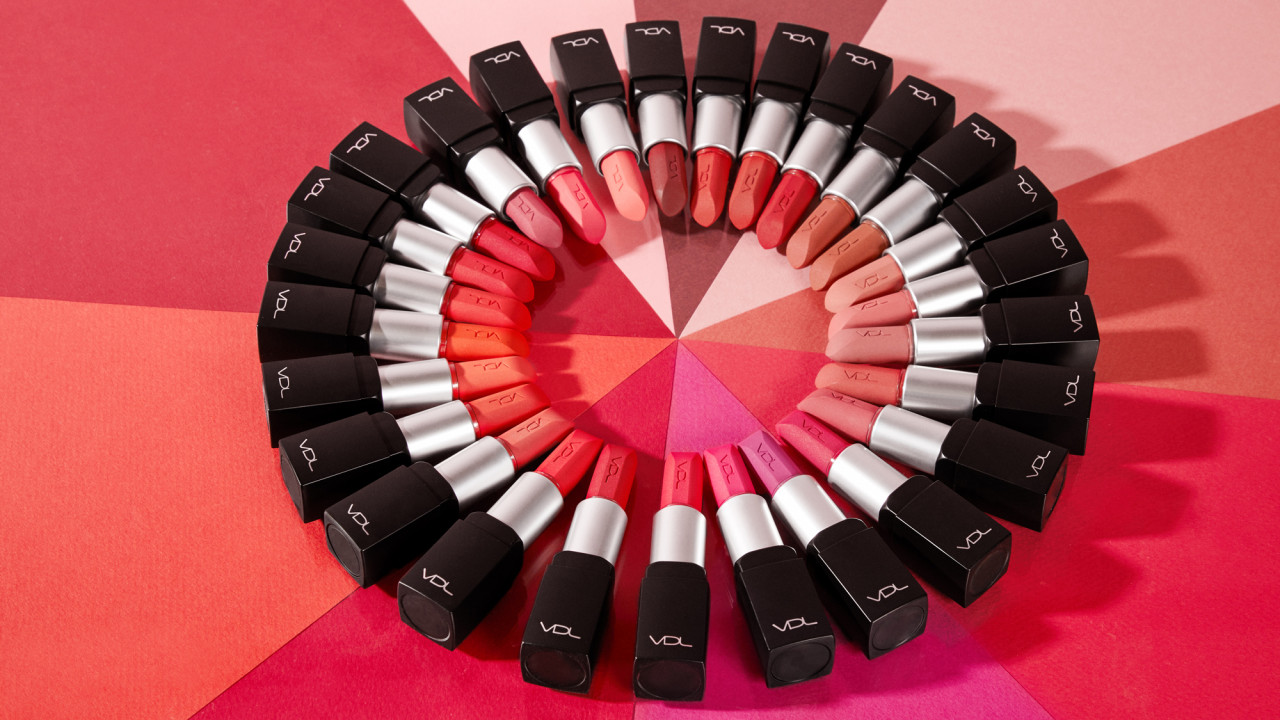 A Buzzy K-Beauty Brand Just Released 27 New Lipsticks
Shop our favorites before they sell out.
There's nothing we love more than swiping on a vibrant lip color, especially when it's equal parts smooth and long-lasting. So when we heard that top-selling Korean beauty brand VDL launched a new line of matte lipsticks, we could barely contain our excitement. Better yet, there are 27 shades to choose from, and they're all available today.
The new Real Fit Velvet Lipstick range uses spherical porous matte powders to create a lightweight powdery texture, which in turn absorbs oils that can cause the product to bleed off your lips throughout the day. The end result is a velvety matte finish that won't budge after application, essential for running around without worrying about midday touch-ups. We prefer to apply the creamy formula to our lips and then gently tap around the edges with our finger for a blurred just-bitten effect.
Although we love each of the 27 colors in the collection, we're partial to Modern Coral, a bright fruit punch shade that's perfect for a springtime look, and Chili Oil, a dusty brick with rich ruby undertones. As with all matte lipsticks, we recommend applying a hydrating mask before application so your lips stay deeply moisturized from day to night.
The New Real Fit Velvet Lipstick collection drops today for $26 per shade and is available on vdlus.com.
Photo: Courtesy of VDL
Want more stories like this?
The Best Red Lipsticks of All Time According to 10 Editors
9 Hydrating Lip Masks to Save Your Skin This Winter
I Might Have Found My Holy Grail Mascara