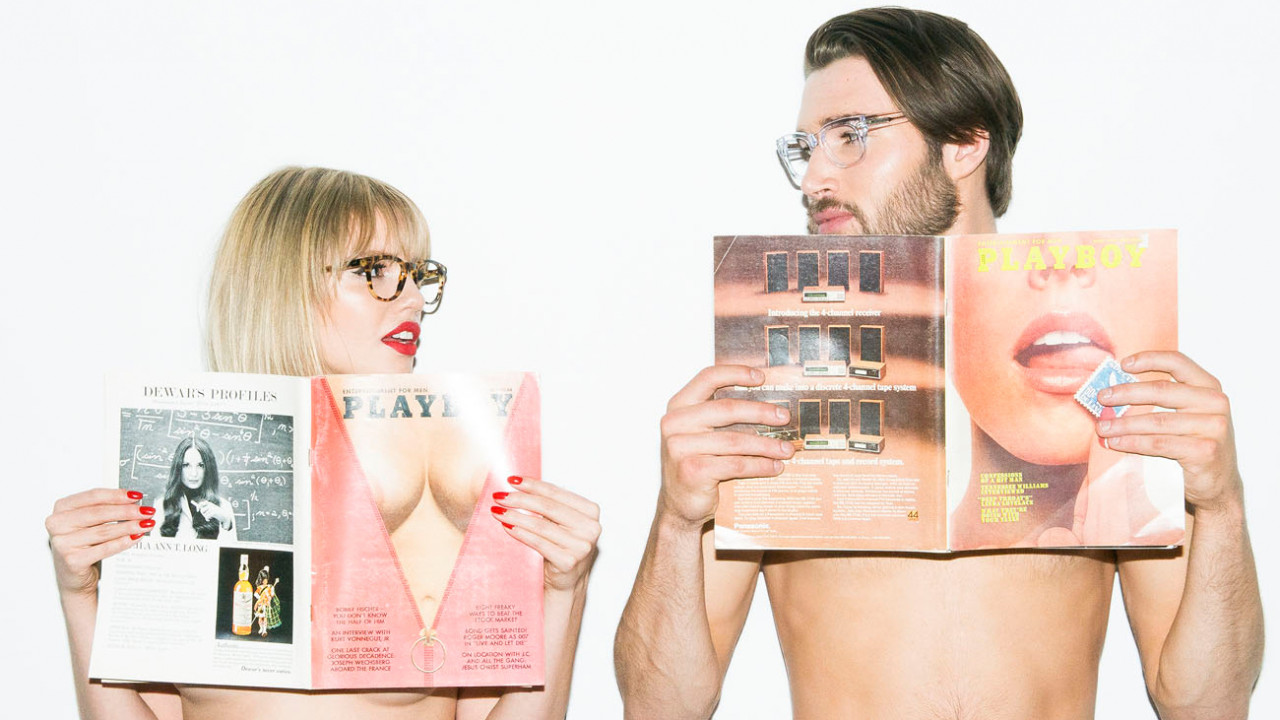 Americans Are Having Less Sex Than Ever
We're in a sexual recession—driven by the youth.
Millennials may be associated with being wild and free, but it turns out the idea that 23- to 38-year-olds are wildly engaged in some sort of underground hookup culture just isn't so. Same goes for "post-millennials," or whatever you want to call those under the age of 22. Or so says our old friend statistics.
According to new data released by the General Social Survey and analyzed by the Washington Post, Americans are experiencing a modern sex drought. Since 1989, the number of those who have sex weekly or more has slowly declined, while the share of people who report having sex about once a month or no sex at all has crept upward.
This reached a crescendo in 2018, when the share of adults who reported complete celibacy in the past year reached a record high, at 23 percent. And those over the age of 59 are not necessarily to blame. Though 26 percent of Americans are 60 and older, up 8 percentage points in the past decade, and about 50 percent of this group have historically claimed no sexual activity in the past year, it turns out that 18- to 29-year-old men might be the real culprit here.
In 2008, 10 percent of men in that category said they'd had no sex in the past year. Ten years later, that number had nearly tripled, to 28 percent. Though the same is not true for women in that age group, the trend is similar: In 2008, 8 percent of women said they hadn't had sex in the past year; in 2018, that figure more than doubled, to 18 percent. On average, 23 percent of people age 18 to 29 claimed no sexual activity in the past year.
They're followed by 7 percent reporting no sex in the 30-39 age group, 9 percent for age 40 to 49, and 13 percent for age 50 to 59. Those who are 60 and over are still holding it down with a 50 percent celibacy rate.
So—what's going on? Why are young people having so little sex? And why has the increase happened so quickly, with such a major jump over the past 10 years?
First and foremost, what hit the market in 2007? The iPhone. Three years before, Facebook hit, and Instagram launched three years after. Smartphones may be lauded for their ability to get you laid (or, you know, into a relationship), with their cornucopia of hookup and dating apps, but it seems as though we're not using them as they were designed—at least not adults under the age of 30.
As for the gender divide, the employment rate for young men in particular has fallen since the past recession, which plays a part in romance: According to one study, 54 percent of those who are unemployed in this country are single—a stark difference between those who have jobs, where that rate is only 32 percent.
Plus, millennial and post-millennial men are more likely to live with their parents than women in the same age group. Five years ago, a whopping 35 percent of men age 18 to 34 lived with their parents; the same was true for 29 percent of women.
To cap it all off, more 20-somethings than ever before are not living with a romantic partner. Technology, the economy, and some vast failure-to-launch issues: This holy trifecta appears to be combining to create a dearth in sexual activity. Thanks, social media. The idea was to connect us, not drive us apart.
Want more stories like this?
Everything You Need to Know About All Your Birth Control Options
This Is the Cheapest and Easiest Way to Improve Your Sex Life
How Moving Out Saved My Relationship