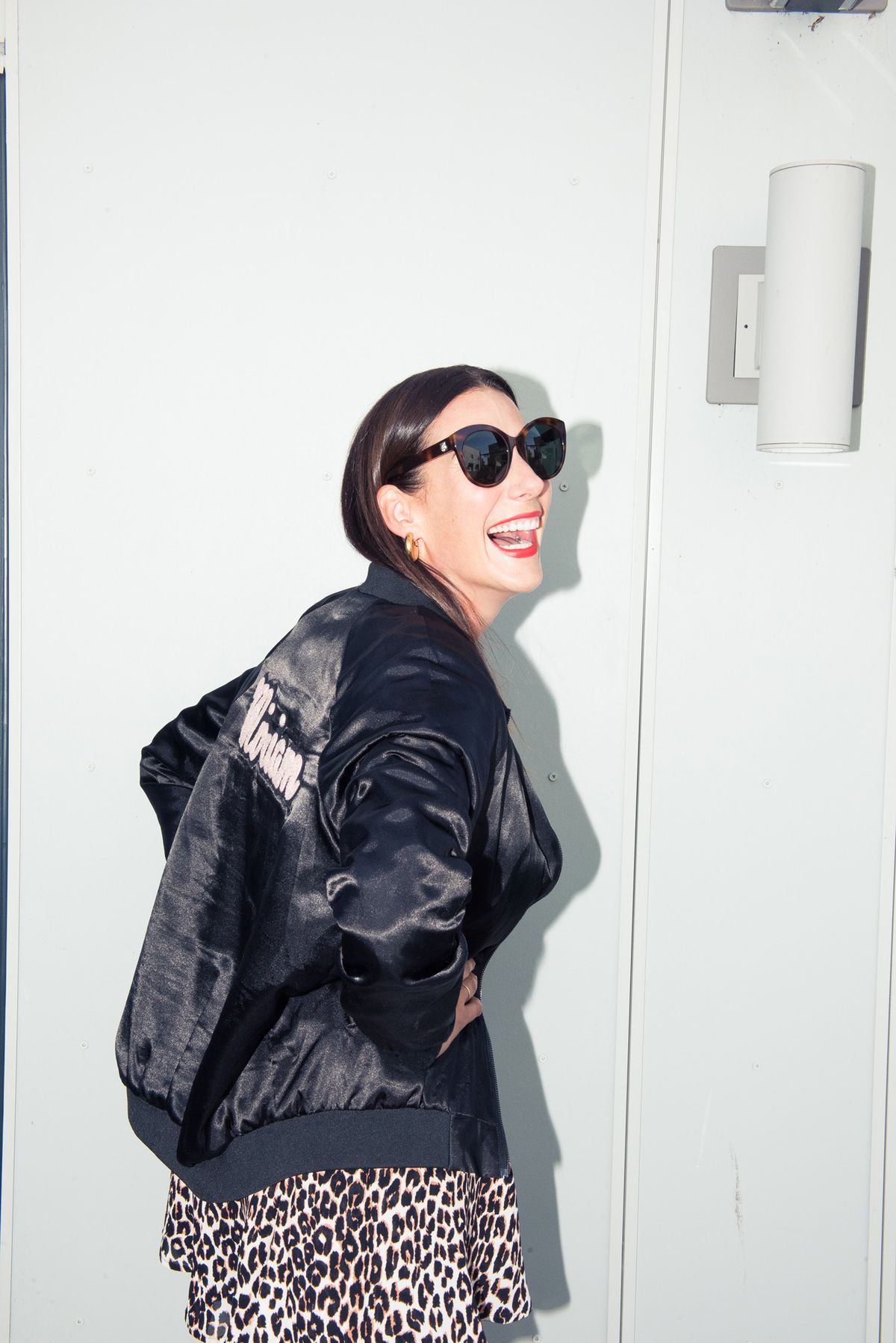 Closet
Judging by her wardrobe, Gucci and Saint Laurent are tied for second. Vancouver.
Meagan Wilson
Miriam Alden's route to becoming a showroom proprietor and fashion designer is perhaps best described as circuitous. The Vancouver native grew up playing with dirt, collecting bugs, and riding horses. Her plan was to be a professional equestrian, having dedicated much of her life to competitive jumping. When she realized that she enjoyed caring for her horses more than riding them, though, she went to business school—on a whim. "The only reason I went was because it was a condensed program, and I wasn't that into school," she confesses. "Both of my sisters were double majors at their universities, and I was 25 and had no idea what I wanted to do." Alden did stints in radio, publishing, and ad ops before an aha moment came when she recalled a former job. "I did fit modeling in my late teens for Diesel and Miss Sixty, and what I really loved about it was the business portion and being able to understand what retailers needed," she says. With that in mind, Alden "randomly" applied to work at a showroom. She got hired and spent five years there before founding her own company,
Brunette Showroom
, and later launching
Brunette the Label
. Among brands Alden represents are Spanish line Desigual and her sister's accessories range, Lisbeth Jewelry. Brunette the Label started with a range of "Brunette"- and "Blonde"-emblazoned sweatshirts, and has since grown to include loungewear, denim and leather jackets, and casual separates. Collaborations with Goop and Bauble Bar were followed by the creation of our favorite Brunette design—
custom Coveteur bombers
. Of her business moniker, Alden says, "I wanted to differentiate myself. I figured if people didn't remember me [when] I was very new to the business, they'd remember that I was the tall girl with dark brown hair." We recently raided Alden's closet, and what we remember is her incredible shoe collection, her affinity for CHANEL, and a vintage Louis Vuitton trunk with an amazing story behind it.