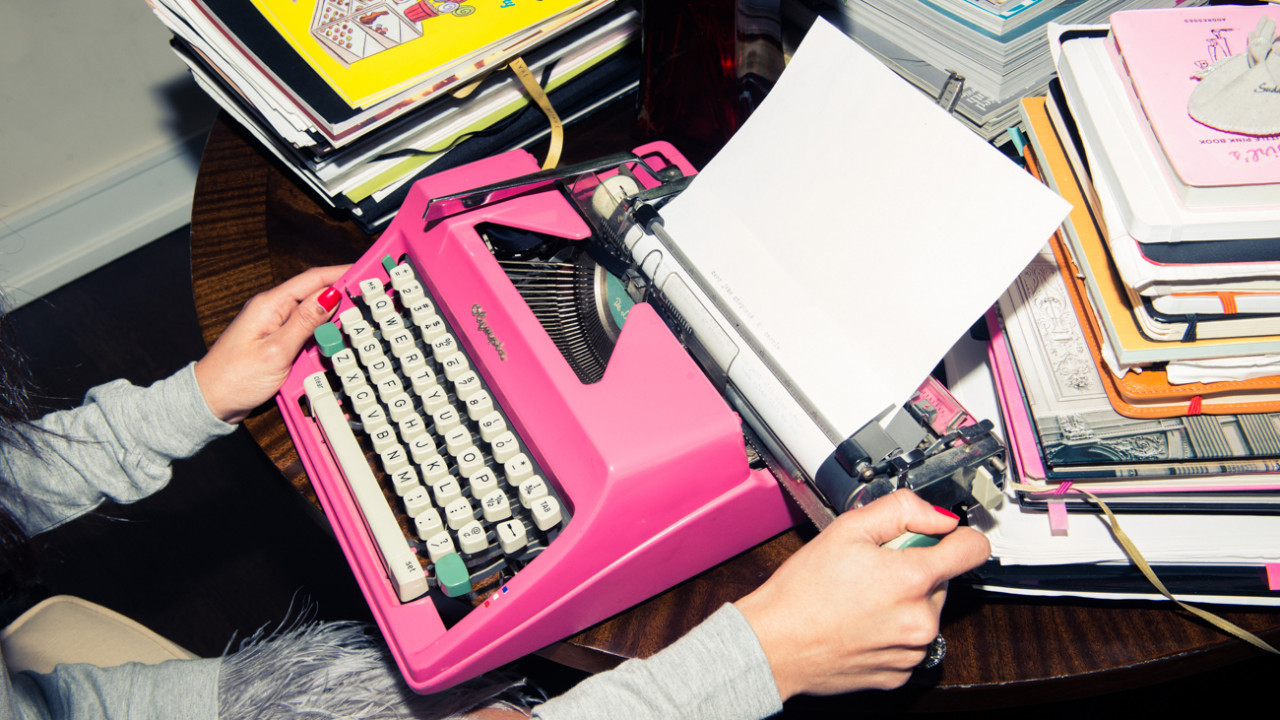 How to Write the Perfect Farewell Letter After Leaving Your Job
The painful process, explained.
When the time comes to bid your job adieu, it's not always easy to make a smooth exit. Regardless of circumstance—whether you're off to greener pastures, you were laid off in the face of hard times, or you were just plain fired—the fabled farewell letter is tricky to pen. You know the one: Sent officewide to your superiors and colleagues alike, it sets the tone for future interactions and also expresses gratitude, if it's done right.
It all boils down to two vital sentiments, according to Patricia Rossi, author of Everyday Etiquette. "The key is brevity and gratefulness," she told CNN. "You want to honor where you were." And you also want to maintain your professional connections. Your current co-workers might be your future collaborators.
In your letter, it's a good idea to acknowledge special projects or office memories, but not many—and quickly, CNN reports. No one has time to read an epic self send-off, nor does anyone want to. In closing, include your personal email and, if you have a new gig lined up, let everyone know where you're going. If you can't be specific, a general nod to your upcoming position will suffice. Send the memo using BCC, lest the entire office get a long and teary reply from Tom in IT or whatever.
If you're leaving of your own accord, the letter is obviously easier to write. But even if you've been asked to leave, it's still worth writing a kind and generous goodbye. Though you may harbor resentment with your managers, "the people you worked with are your future connections," Rossi told CNN. "You don't want to ghost them."
If anyone was especially helpful in this chapter of your career, feel free to BCC them along with the rest, but be sure to also thank them directly, either via email or a handwritten note.
As to timing: You can send it on your last day, or several days before. If you send on your last day, people may not be able to respond to your professional email after you leave. If you send it days before, it could create distractions or awkwardness. Either way, once you send it, take a deep breath and move on. You've done as well as you can, and you're not in charge of the outcome.
It can be nerve-racking to leave a job and tempting to never reach out to your former colleagues and bosses again. But that's the wrong move, CNN reports. After some time has passed and you're set in your new position, send an update to former co-workers and superiors, and ask how they are. "Your colleagues are your greatest assets for your professional career," Mary Abbajay, president of business management consulting firm Careerstone Group, told CNN. "You never know when you will need them or they will need you."
Regardless of why you're leaving, never let any hint of resentment creep into your letter. Maintaining a professional and appropriate decorum through the whole process of departing a job is key and will serve you well once time (and emotion) has passed. Write your note, hit Send, and close your laptop. Onward and upward. You're on to bigger and better things.
Want more stories like this?
4 Women on How They Negotiated $10,000+ Raises
Meet Lola Plaku, Entrepreneur & Music Industry Extraordinaire
I Took a $30,000 Pay Cut to Follow My Passion—Here Are My Thoughts