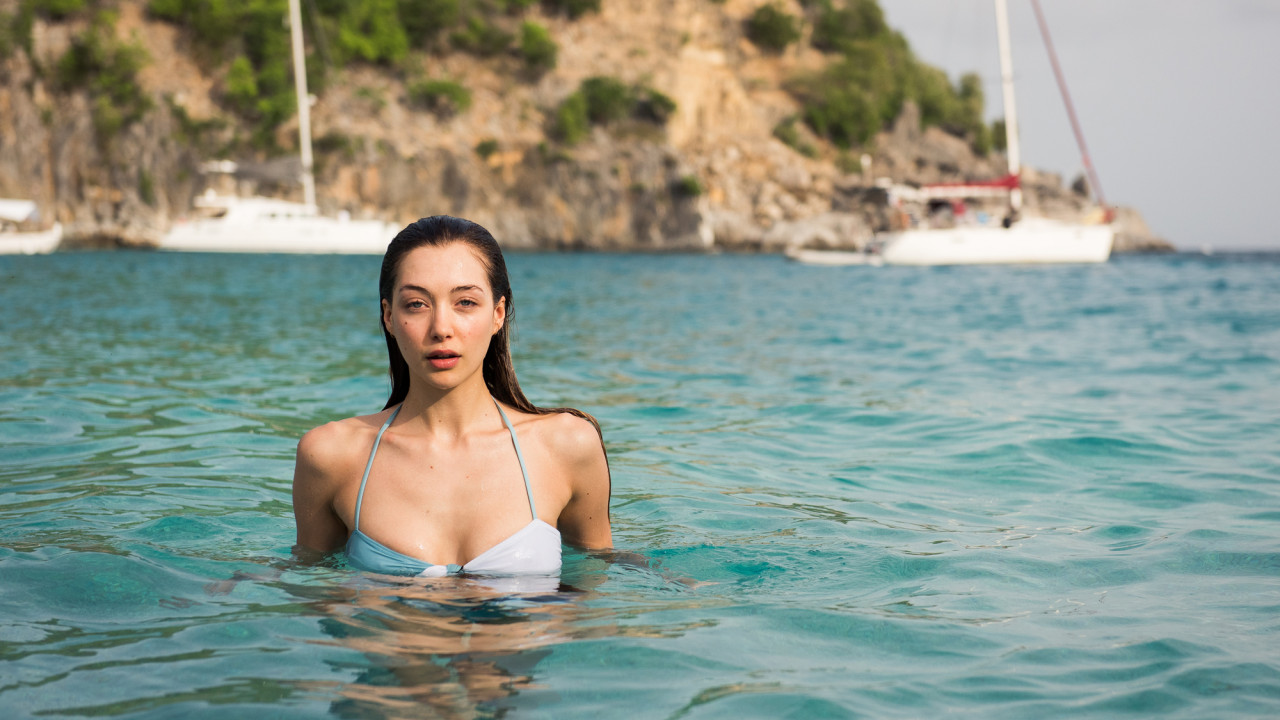 You Can Buy This Romantic Italian Island for the Low, Low Price of $1.1 Million
Isola delle Femmine is on the market, listed by an aristocratic family that has fallen on hard times.
On the northern coast of Sicily, a short boat ride from the Italian province of Palermo, lies an island covered in mallow, mandrake, and erba stella, with an actual 16th century crumbling watchtower. It's called Isola delle Femmine, and it could be yours for less than the average price of a Manhattan apartment. The romantic islet is up for sale at Christie's, sold by an aristocratic family which, once upon a time, used it as a secret retreat.
Glasswort and bird's-foot trefoil climb the cliffs leading to the coastline, where ancient stone and concrete basins were once used to create a fermented fish sauce known as garum, which sounds downright disgusting but was nonetheless considered quite the delicacy for many centuries. And, of course, the 37-acre atoll includes a sandy gulf, where you can dock your boat and tan, and use as a jumping-off point for scuba diving and snorkeling, which, thanks to the clear and shallow waters, is primo in this area.
Despite its name, which can be translated in English as "The Island of Women," the town is located in mainland Sicily; the "island" the name refers to lies off the coast near the town and is currently uninhabited. The etymology of the name is uncertain: A story claims that the name is derived from a women-only prison that was supposedly located on the island in the 16th century. Some say a host of shipwrecked Turkish women, sent away by their families as "punishment for misdemeanors," washed up on the island and lived there for the rest of their lives, refusing to return even when their families sent for them. A more reliable claim is that in the 19th century, a plague infiltrated the town, and women and children were sent to the offshore island until it had passed.
Originally listed at almost $4 million, the sellers are considering offers between $1.1 and $3.4 million, which seems downright reasonable, given the real estate and the history. Sounds like the perfect timeshare.
Want more stories like this?
How to Eat Healthy on Vacation (and Still Enjoy Yourself)
These Pics of Quito, Ecuador, Will Give You Travel Envy
How a Luxury Travel Expert Does a Trip to India