WWWRN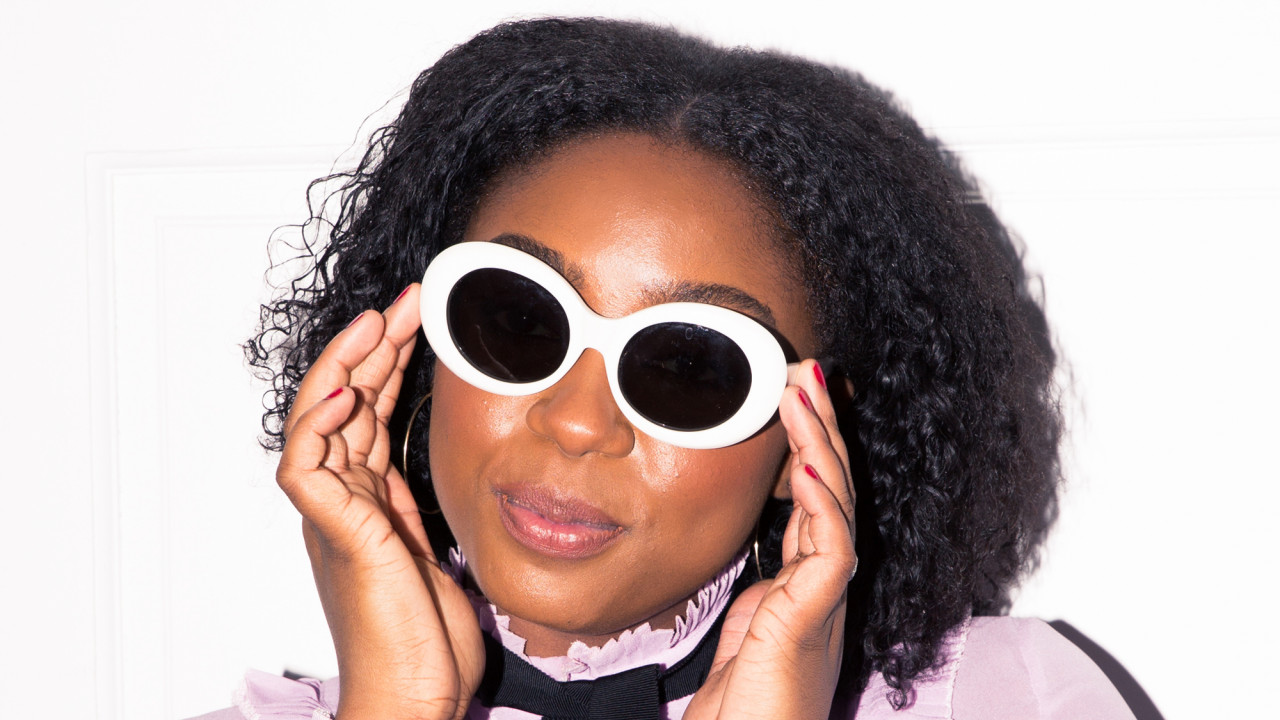 All the Sunglasses We Love Right Now
15 pairs to inspire your next purchase.
If anyone has ever said to you, "you look like a celebrity," chances are you were wearing sunglasses at the time. While we appreciate the function of shades—protecting your eyes from the blinding sun—let's be real: What we really love is that they look incredibly cool and can enhance an outfit as much as they can mask a hangover. They're a go-to for celebs being snapped by paparazzi (and also very popular in nightclubs, though we don't really understand that). While they're not the easiest accessory to shop for, given that you have to consider face shape, haircut, price point, and the likelihood of losing them, but there are tons of great pairs out there. These are the 15 we love right now.
---
Leah Faye Cooper
Editorial Director
1. Sunday Somewhere Mary: The day I discovered this brand, I spent *a lot* of time poring over the collections, all of which are inspired by places I hope to one day visit—Sydney, Rio, Havana. Really feeling the clip-on sun frames on this pair.
2. State Clark: No matter how many great brands I come across, my one true sunglass love remains State. All of the styles are modern-meets-timeless, and I'm looking to add this gradient blue pair to my collection, stat.
3. Just Human Modern Aviator 01: I'm not sure if I can pull off a pair of grey sunglasses, but given how utterly cool these are, I have to at least try.
---
Hannah Baxter
Editor
1. Krewe Ward: I'm extremely picky about sunglasses, but my ears are also super sensitive, a tough combo when you love the fashions. So the second I tried on this minimalist Krewe pair, I knew I had found the perfect style.
2. Kaleos Beckett 2: Just look at the green-and-black tortoiseshell on these sunnies! I'm obsessed. Now all I need is a convertible to drive.
3. Etnia Barcelona Lapa Sun 19: A classic frame gets an upgrade with this Etnia pair. I'm always a fan of a smaller (but not crazy-small) round silhouette, which is why I'm adding these to my collection ASAP.
---
Jodi Taylor
Editor
---
Noah Levhava
Director, Lifestyle, & Talent
1. Pawaka Empat Cat Eye Mirrored Sunglasses: I'm a sunglass obsessive, and I somehow struck it out with having a face that suits most styles. It's why I feel comfortable getting a little experimental with my options, I guess. I love the reverse cat eye and the color of these!
2. Spektre Vanity Sunglasses: I'm really into a wire frame right now. This one is like a Matrix/Top Gun hybrid.
3. Le Specs x Adam Selman Scandal Cat Eye Sunglasses: If there was one silhouette I found that I'm almost always drawn to, it's the cat eye. The hyper-mirror super-blue frames of this pair make a classic shape feel very right-now. I need to add them to my collection.
---
Valeriya Chupinina
Beauty Fellow
1. Komono Ava Sunglasses: Spring is in the air, and after much deliberation, I've figured out that my new wardrobe after my annual spring cleaning will consist of high-quality, luxe pieces I can wear for years to come. These sunnies are the perfect blend of minimalist and "wait, where did you get those?" Hello, eons of wear!
2. Ray Ban Wayfarer Liteforce: I'm coming up on my ten-year anniversary with these bad boys. You heard that right—they lasted me that long. This oversized version of the wayfarer looks proportionate to my face shape, and the slight tilt of the lens makes it super easy to look over the top of them and feel like you're cruising in a car with the top down with a stunning view.
3. Gentle Monster Chapssal OR1: If you need me, I'll be thriving in the '70s in these sunglasses. There, the world is going to look technicolor orange, and I don't mind—brightness is my best friend. This cool rectangular shape is so striking and high-fashion, it's everything!
Want more stories like this?
20 Handbags We Want Right Now
15 Women's Sneakers Releasing This Month
21 Jumpsuits We're ready to Spend Our Paychecks On
Part of the series:
WWWRN