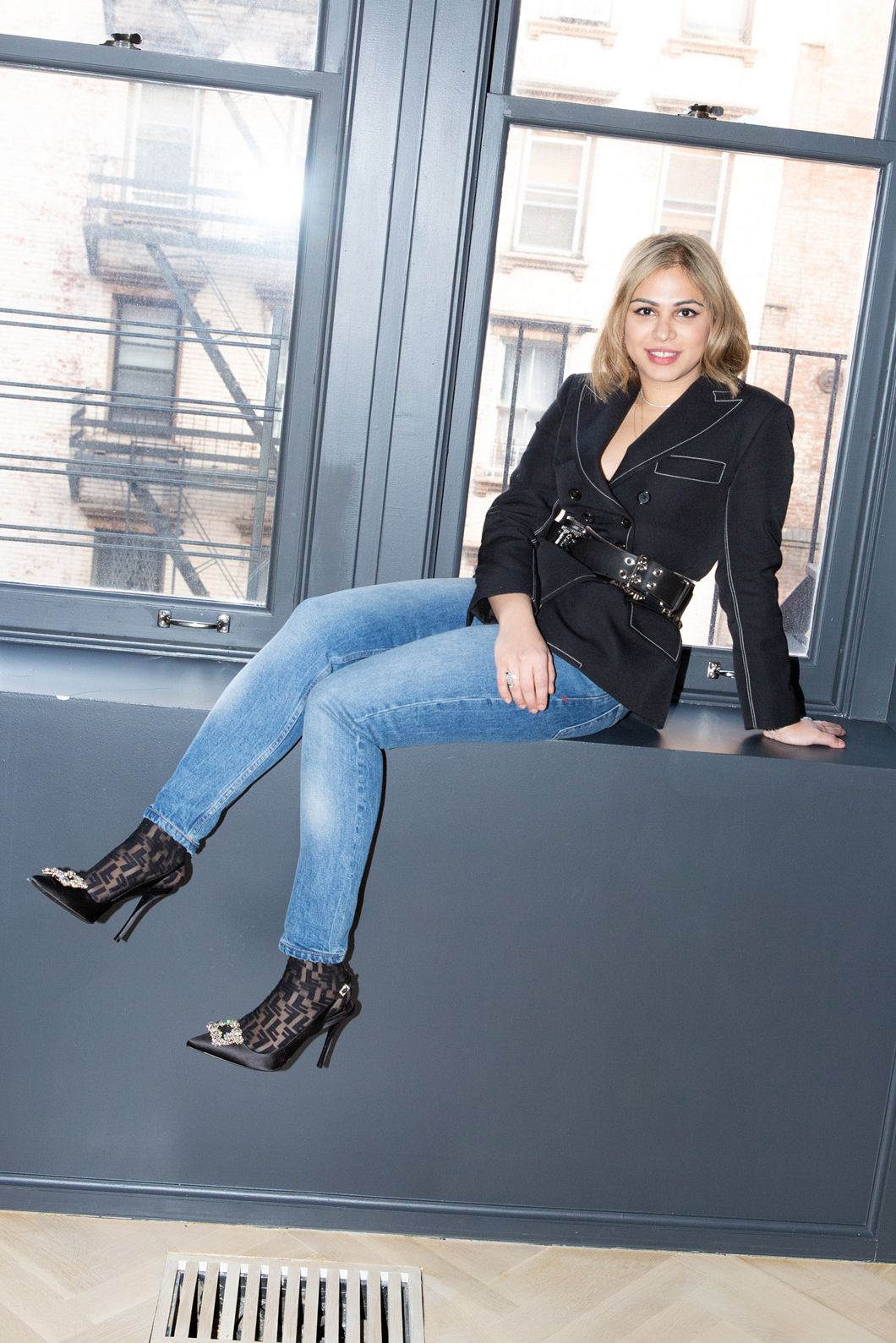 Closet
Warp + Weft founder Sarah Ahmed receives a CHANEL handbag every year for her birthday. New York.
Alec Kugler
Jodi Taylor
One would assume that the founder of a denim company would own an immeasurable amount of jeans, but such is not the case for
Sarah Ahmed
, founder of the sustainable (and size-inclusive!) denim brand 
Warp + Weft
. While the New Yorker is still very much denim-obsessed, she only keeps her tried-and-true faves stashed in her walk-in closet. Nestled amongst Ahmed's 20-odd pairs of jeans (did we mention her family owns denim brand DL1961?) are fur jackets, a fluffy gold CHANEL bag, bright fuchsia Balenciaga boots, monogram Fendi tights, and a fun tickle trunk of elaborate headpieces worn for past Burning Man festivals. Flashes of sequins and patent leather can be spotted amongst the racks, hinting at Ahmed's impeccable collection of cocktail attire, and quite honestly, it may be the best we've ever seen (and that's saying
a lot
). If you're having trouble believing that this sounds-too-good-to-be-true closet actually exists IRL, just take a scroll through the gallery below. And yes, because you're going to ask, those paintings are also done by the one and only Sarah Ahmed.