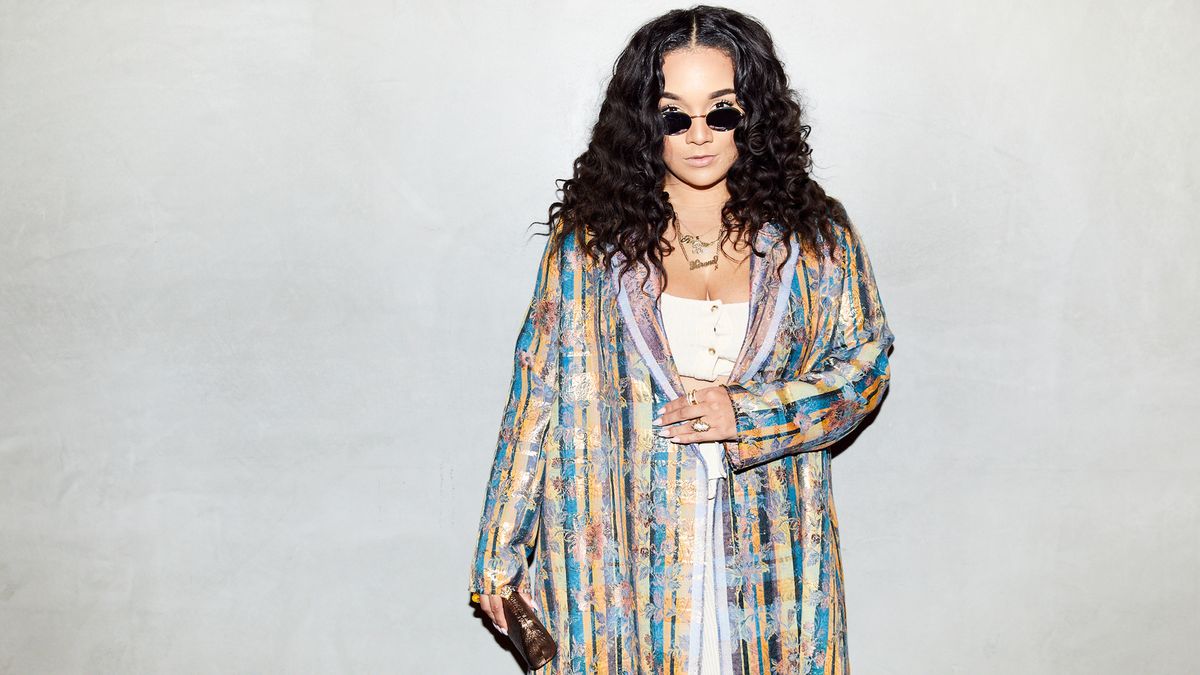 Fashion
Ahead of the iHeartRadio Music Awards.
Tristan Kallas
If you're not familiar with the name Raven Varona, you're definitely familiar with her work. You know all of the 
incredible
photos that filled your Instagram feed for five months of Jay-Z and Beyoncé's OTR II tour? All Varona's. Or
Ravie B.
 as her 100k-plus followers know her. All of the aforementioned images earned the photographer an iHeartRadio nomination for Best Tour Photographer (well deserved, if you ask us), so naturally we gave her a call to see if we could sit in on her getting-ready sesh.
The air was calm in Varona's hotel room as she and mom (her date for the night!) did their hair and makeup ahead of last night's awards show in Los Angeles. An R&B playlist melodied in the background as Varona curled her own hair and applied a minimal makeup look using some of her favorite Fenty products. Her stylist,
Kierra B.
, was beside her every step of the way, loading up her arms with bracelets, and making sure her cozy-chic two-piece Topshop outfit sat just right under a Forte Forte jacket. To complete the look, Varona and Kierra chose a pair of mirrored Ray-Bans, and after a few more photos alongside her boyfriend, mom, and glam team, our favorite tour photographer was out the door and on her way to the red carpet.
---
1 / 22
How she found out she was nominated:
"I was at home, and I received a DM from iHeart basically saying that I was going to be nominated and that they needed a photo of me. My initial reaction was that I didn't believe it. I didn't think it was legit, to be honest. I sent them a photo, and they sent me back what became the flyer for fan voting, and at that point it hit me. I was in shock."