WWWRN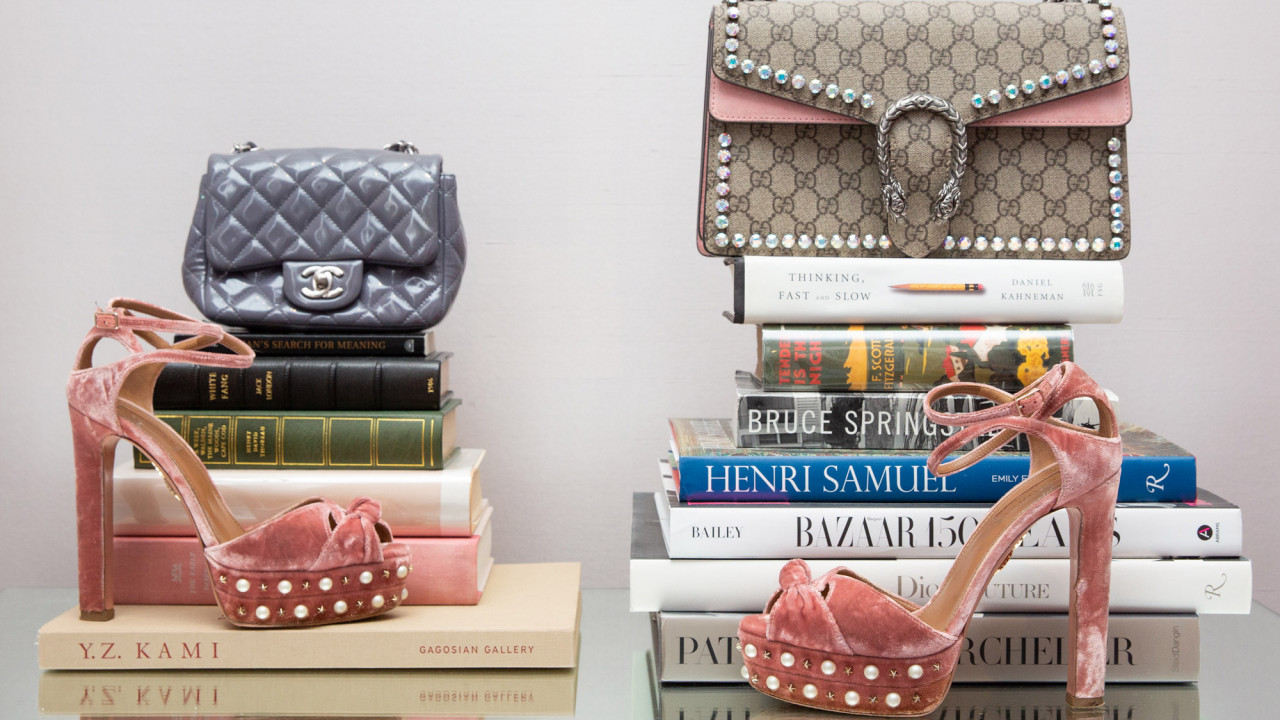 Channel Nell Diamond's Ultra-Feminine Style with These 15 Pieces
It will have you swapping heels for sneakers ASAP.
When we entered Nell Diamond's NYC apartment, we were amazed by the fact that every piece we encountered in her awe-inducing closet put a smile on our faces. Her wardrobe exudes happiness through its sunny hues and fantastic silhouettes. Between her fabulous accessories and eye-catching garments, we discovered how to curate the perfect lady's closet without sacrificing youth and, most important, fun in the process. Because who says you can't pair a structured tea-length dress with pink heart-shaped sunglasses?! We found a range of designers from industry heavyweights like Gucci and Miu Miu to newer names on the scene like Rosie Assoulin and Love Shack Fancy. Their common denominator? A flair for the feminine. Read below to discover all of Diamond's wardrobe staples (disclaimer: they may have you ditching your current jeans-and-t-shirt routine).
1. Extra, Extra, Read All About It
Diamond's closet is home to pearl-embellished velvet, frayed tweed, and heart-shaped sunnies. Take a note from her book, and invest in some ostentatious pieces that will instantly liven up any outfit.
2. Sensible Shoes, Be Gone
According to Diamond, your heels should be feminine, eye-catching, and sky-high. Pair them with vintage denim for extra contrast. It'll be worth it, we promise.
A great dress is a beautiful thing simply because it's a complete outfit in one piece —aka much less stress on hectic mornings. If you err on the less girly side of the spectrum, pair yours with sneakers to take it down a notch.
Part of the series:
WWWRN