WWWRN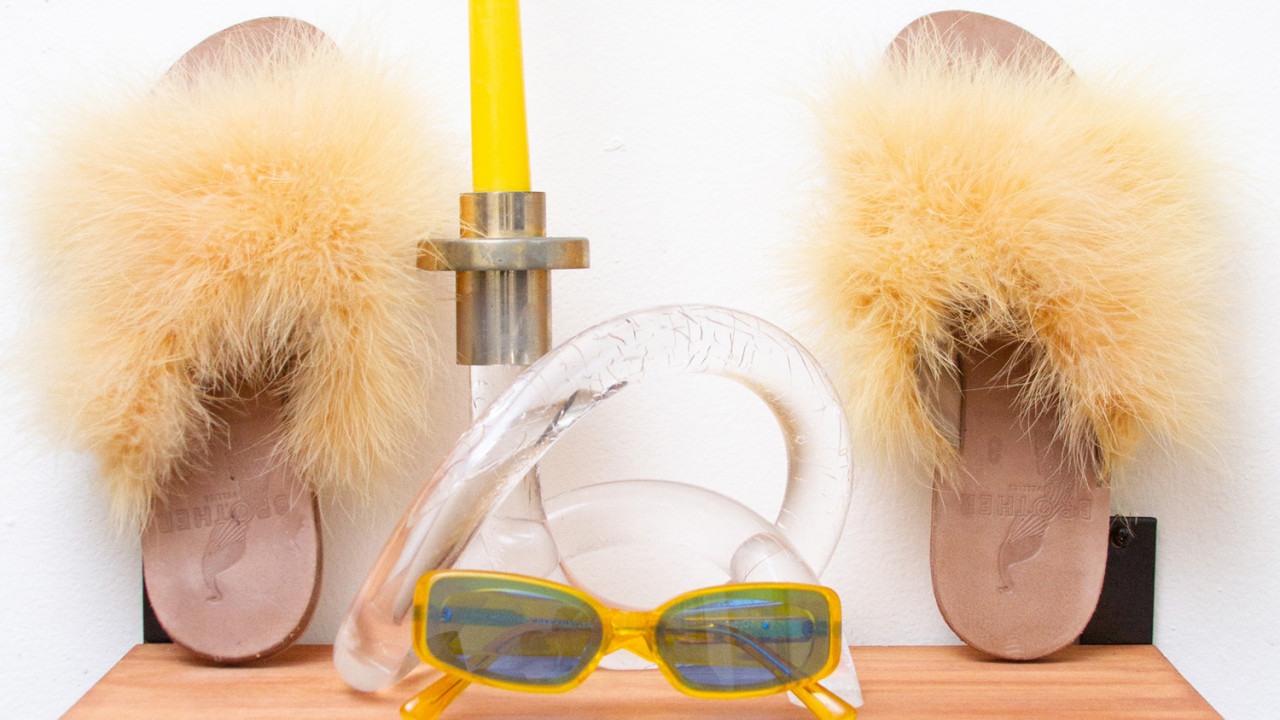 Good News: These 15 Designer Pieces are All On Sale
From Miu Miu, A.L.C., Tibi, and more. In collaboration with The Outnet.
As much as we all love to shop at Coveteur, we are proponents of being practical and smart about our purchases (most of the time). If the dress doesn't fit, put it back on the rack. If the shoes are impossible to walk in, step away. And if you can't afford that designer skirt at full price, wait until a day like today, when The Outnet is having a massive sale. We've done quite a bit of waiting, and that patience is paying off to the tune of Alaïa sandals, Ellery coats, and sweaters by The Row, all drastically discounted. Join us in being practical and smart, and check out the 15 (on-sale!) designer pieces below.
---
Valeriya Chupinina
Beauty Fellow
1. Wicklow Velvet Peplum Top, $318 (was $1,275): The only way I'd spend this much money on something is if it was equal parts workwear and a piece I could go out in. This Roland Mouret top is even more than that. It could count as formal wear, a casual happy-hour ensemble—I'd even wear this thing lounging around my apartment eating takeout. It's that cute.
2. Luv AJ Medley Set of Five Rose Gold-Tone Crystal Rings, $40 (were $140): Luv AJ is one of my favorite brands ever, so when I saw this deal, I immediately hopped on it. There's almost never an opportunity to get something remotely this discounted from them. They're incredible quality, and you get not one, but *five* of them.
3. Alaïa Lace-up Suede Sandals, $284 (were $1,890): I've been dreaming of owning something Alaïa since I was a little girl, and now that dream's coming true, all thanks to the Outnet sale. These suede eyelet lace-up shoes are going to go with every single outfit I own, and I'll never feel bad about wearing them one too many times because they're going to last me forever (due to remarkable craftsmanship).
---
Daniella Deutch
Producer
1. By Malene Birger Sweater, $70 (was $350): Camel, sand, beige—whichever way you refer to the neutral tone, it will be everywhere this spring. I have started to welcome the shade into my wardrobe, and this Malene Birger sweater is certainly a score. Most important, I can't wait to go full-on monochrome and pair this sweater with matching neutral bottoms.
2. A.L.C. Ruched Midi Skirt, $98 (was $395): This ALC skirt has me ready for bare-leg season. There is something about wearing a skirt or dress that keeps me happy and motivated throughout the day. Over the colder months, tights and socks were key pairings, but now I am fully ready to ditch the extra layers.
3. Tibi Satin Ankle Boots, $195 (were $650): I have convinced myself that these will be the absolute last pair of boots I buy this year. The color is super striking, and I love the idea of a blue pointy toe peeking out under a pant. Plus, I would totally wear these for the start of spring!
---
Camille Freestone
Editorial Fellow
1. Ellery Illustrated Woman Cotton-Garbadine Trench Coat, $498 (was $1,995): Modern renditions of the trench coat were all over the fall '19 runways, so I have made it a mission to add a non-tired version of the classic silhouette to my closet. Ellery always puts a unique twist on their separates, as they did with oversize lapels and a tortoise belt on this trench—obsessed!
2. Mansur Gavriel Elegant Faille Mules, $118 (was $475): Mansur Gavriel's vision of how a "lady" dresses in 2019 is so fabulously fun and feminine. These mules would contrast perfectly with a pair of distressed denim. However, as much as I love the pale pink silk, I might have to wait until all of the slush is cleared off the NYC streets before I break these bad boys out this spring.
3. Miu Miu Pleated Cotton Twill Wrap Mini Skirt, $298 (was $1,200): A slightly less practical option, this Miu Miu pleated skirt is absolutely fantastic. I love the update of a thigh-high slit to the classic schoolgirl skirt. I am already pairing it (in my mind) with everything from sweaters to blouses to crop tops.
---
Hannah Baxter
Editor
1. Marni Leather Sandals, $219, (was $730): I never knew I needed electric-yellow sandals until right now with these Marni dreams. Until it's 80 degrees outside, I'll be rocking them with thick wool socks, and no, I don't give a damn what anyone thinks about that idea.
2. Jason Wu Asymmetric Plissé Chiffon-Paneled Satin-Crepe Midi Dress, $418 (was $1,995): My go-to cocktail dress will forever be a high-neck silk or satin gown with a low back. It's classic, sexy, and timeless, which is why this Jason Wu style is a spectacular investment.
3. The Row Taby Oversized Cashmere Sweater, $375 (was $1,790): If it's cashmere, I want it in my closet. What's more, this might be my only opportunity to buy something from The Row without completely detonating my bank account.
---
Jodi Taylor
Editor
1. 3.1 Phillip Lim Drum Suede Slingback Ankle Boots, $228 (was $650): First, let's just take a minute to appreciate the price of these dreamy ankle boots. Now that we've done that, we can fawn over the ribbed strap detail and all agree that they're going to look perfect with, well, anything I choose to wear this spring.
2. Roksanda Ruffle-Trimmed Rib Knit Sweater, $250 (was $1,005): All ribbed everything, please. It's also very rare that I say no to a bell sleeve, so really, this sweater is checking all of the boxes for me.
3. Emilio Pucci Chain-Trimmed Leather Tote, $759 (was $2,170): The shape and structure of this bag is everything to me. The color of it makes it easy to dress up or down, and honestly, orange complements a lot more colors than you would think. The chain detailing was the perfect touch for me, as it gives it that perfect little bit of edge.
Part of the series:
WWWRN