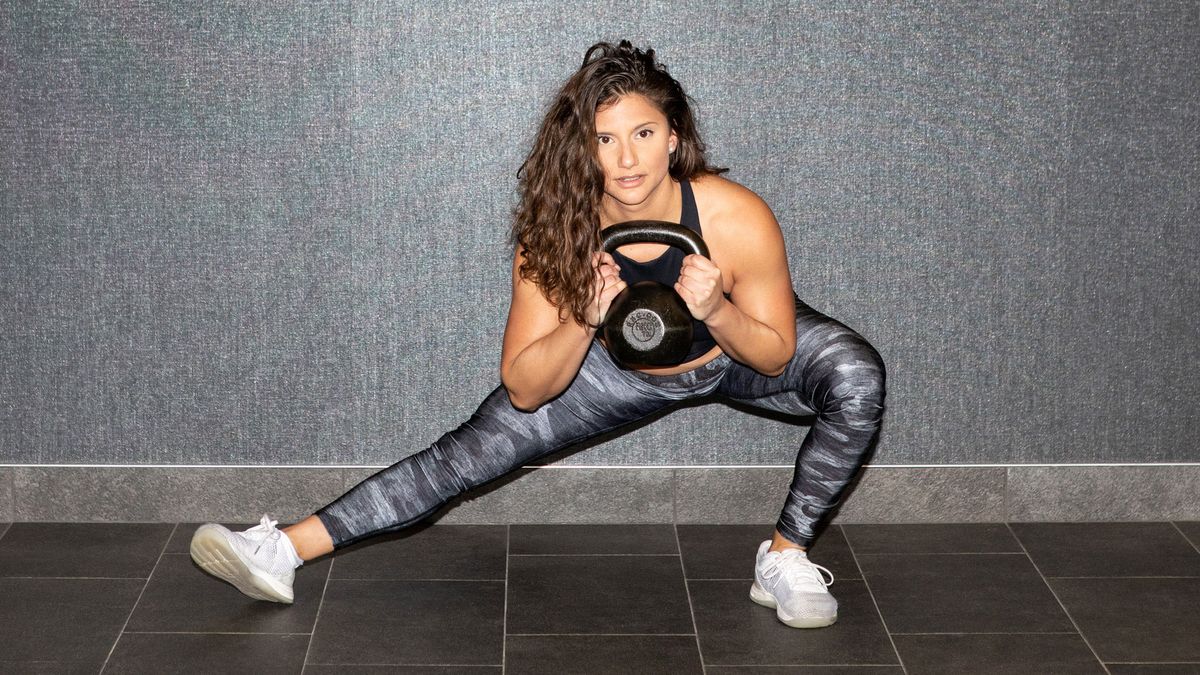 Fitness
How to Kick Your Weight-Lifting Workout Up a Notch
Taking these trainer-approved fundamental exercises to another level.
Nathan Legiehn
We already told you, and showed you, 
that condition training
—aka lifting weights at the gym—is the key to a strong, healthy body. It's based on four fundamental movements (more on those in a second). Increasing the effectiveness of your routine is more than just increasing the weight; it's also making slight adjustments to the aforementioned exercises so that they challenge different muscle groups for a 360 body improvement.
Equinox's
fitness manager, Kericia Gowrie, shows us how to kick our weight floor workout up a notch.
Trainer tip: "I would recommend starting with a weight that causes failure in 12-15 reps. Once you can make it to 20 reps, it
'
s time to get heavier!"
---
---
Move #1
You did: Kettlebell Dead Lift
Now try: Kettlebell Swing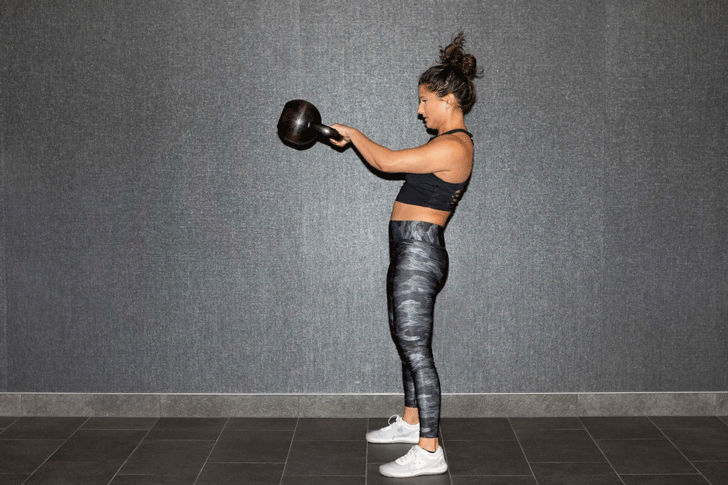 "Begin with your feet shoulder width apart and with the kettlebell further in front of you than with the dead lift. Grip the kettlebell, clench your glutes quickly enough that the kettlebell swings forward. Keep your back straight while you guide it in a downward arc, allowing your hamstring flexibility to limit the range. Repeat by clenching the glutes to straighten the hips. Start with a weight that causes failure in 12-15 reps. Do four sets."


---
Move #2
You did: Narrow-Grip Pull-Up
Now try: Wide-Grip Pull-Up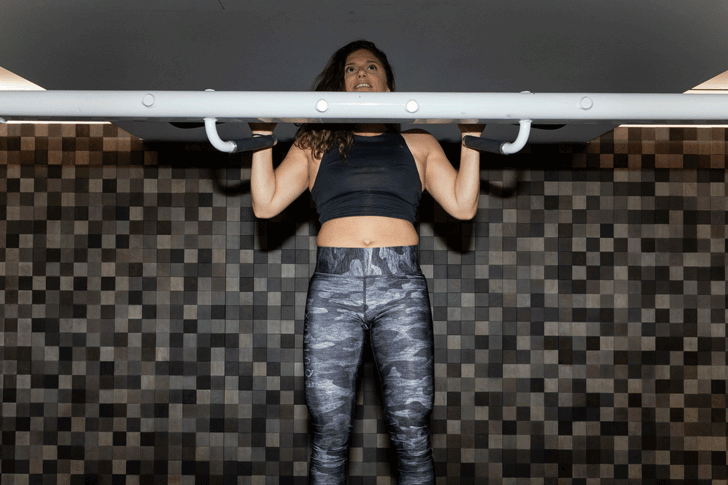 "Grabbing the overhead bar with your hands in an overhand and wider grip, pull upwards until your chin reaches the overhead bar. Do four sets."


---
Move #3
You did: Kettlebell Goblet Squat
Now try: Kettlebell Lateral Lunge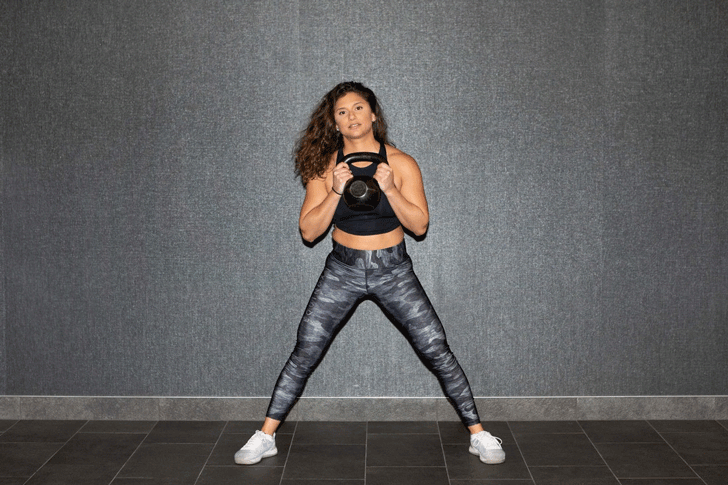 "Holding the dumbbell with an underhand grip, bend one knee until the hips are parallel to that knee, and keep the opposite leg completely straight. Repeat on each side. Do four sets."


---
Move #4
You did: Incline Barbell Bench Press
Now try: Incline Dumbbell Bench Press