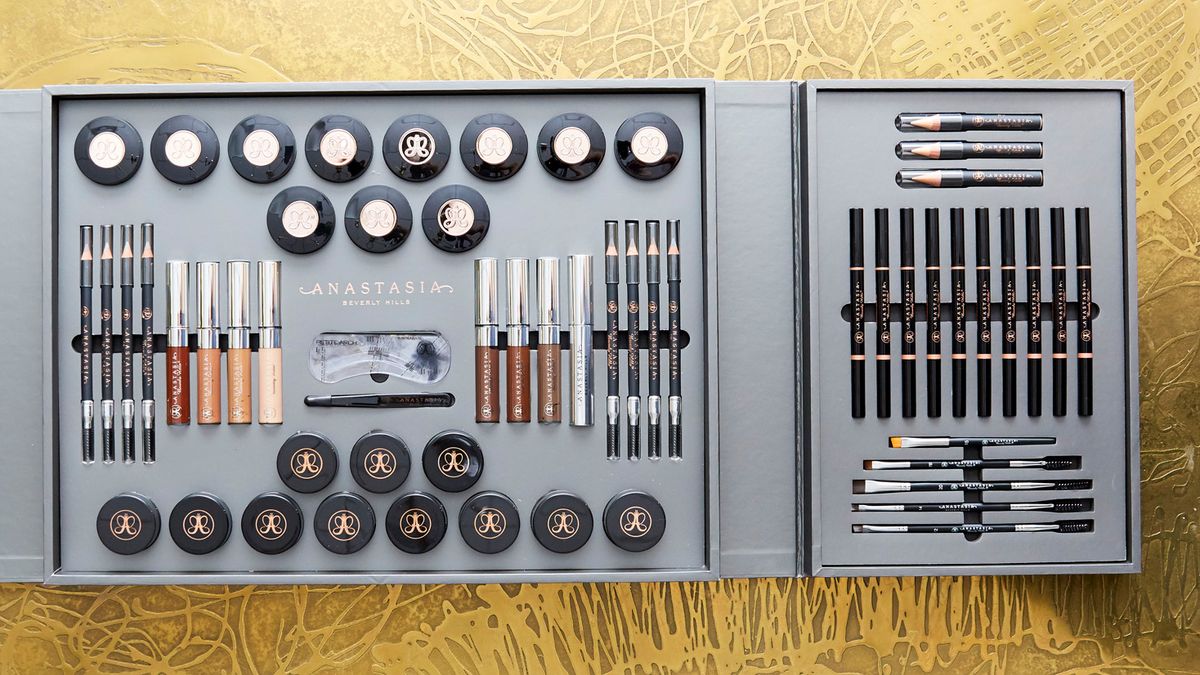 Makeup
It's *really* good, you guys.
It's universally acknowledged that
Anastasia Beverly Hills
makes great brow products. You can find a few shades of BrowWiz in
any makeup artist's kit
, but it's been three years since the brand has launched anything new for brows—until yesterday, when the new
DIPBROW Gel
made its debut.
The waterproof gel is a smudge-proof, long-lasting formula designed to add natural-looking dimension and fullness to your brow hairs. It's also heavily pigmented, so much so that this editor felt like using a pencil underneath was overkill (unless you're a fan of a true Instagram-style brow). Similar to the brand's DIPBROW Pomade, application involves a small brow brush, although we recommend using a clean spoolie before applying to groom and after to spread one of the 11 available colors evenly throughout the brows.
Less is definitely more with this product, since you don't want any extra clumps to flake off a few hours into wear. It dries down nicely, and unless you're vigorously rubbing your brows throughout the day, the color stays exactly where it's supposed to. While testing it over the past few weeks, several people commented on the fullness of our brows, despite a vastly overdue appointment to get them tinted. Overall, this is an ideal product when you're either running short on time and can't be bothered to use a pencil, or want an especially fluffy and pigmented look to your brows.
---