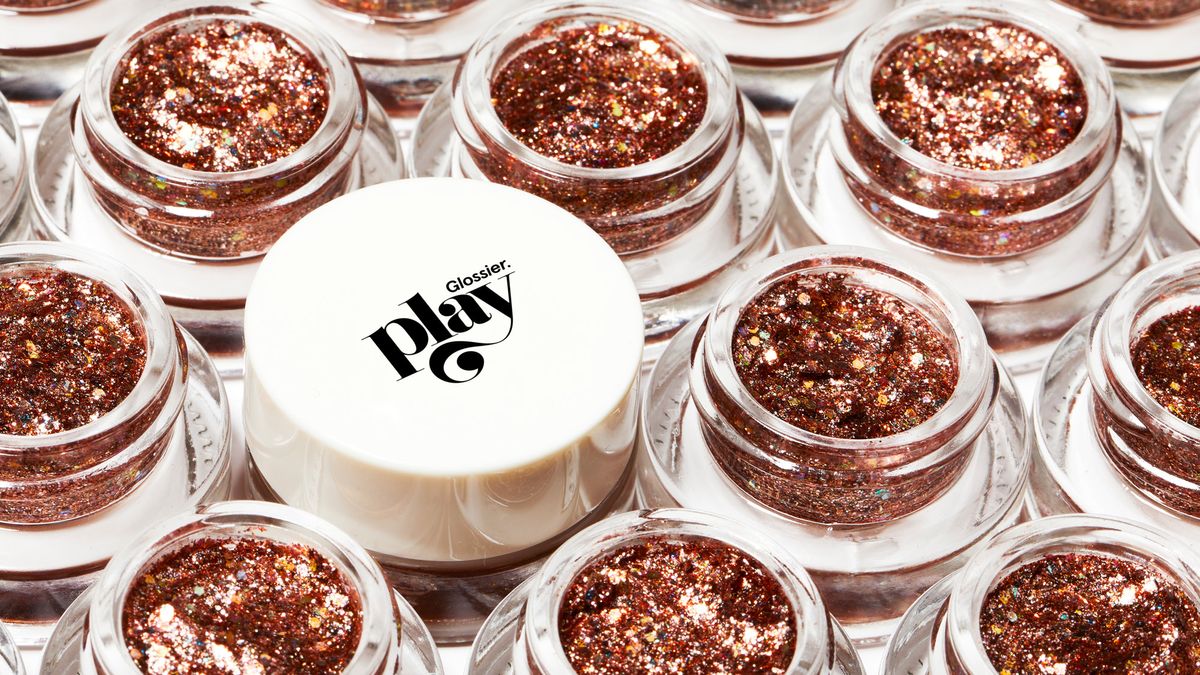 Makeup
There are 28 shades, plus 2 beauty tools, across the collection.
In what is probably the most anticipated beauty launch of 2019, Glossier has finally revealed the details of its newest venture,
Glossier Play
. After mysteriously premiering the brand's Instagram account, with little more than a few sparkling
G
 logos, we now know that Glossier Play is a line of four makeup products and two tools that are meant to "breathe excitement back into your makeup routine."
---
Since Glossier proper is known for its minimalist, no-makeup makeup approach to beauty, we're a little surprised to see the brand finally dipping its toes into the world of
high-impact products
. For the first round of launches (it seems that Glossier Play will follow a similar release schedule to its sister company), there is Colorslide, a $15 gel-based color eyeliner; Vinylic Lip, a $16 high-shine lacquer in a click-pen-type packaging; Niteshine, a $20 pearlescent highlighter; and Glitter Gelée, a $14 glitter gel that promises to create a jeweled effect on the skin.
There are also two tools included in the debut collection: Blade, a sharpener for the eyeliner, and The Detailer, an optional applicator for Glitter Gelée. Similar to how Glossier offers discounted sets of products, customers will be able to create their own "Playground" of shades from the core four, as well as the two tools, for $60.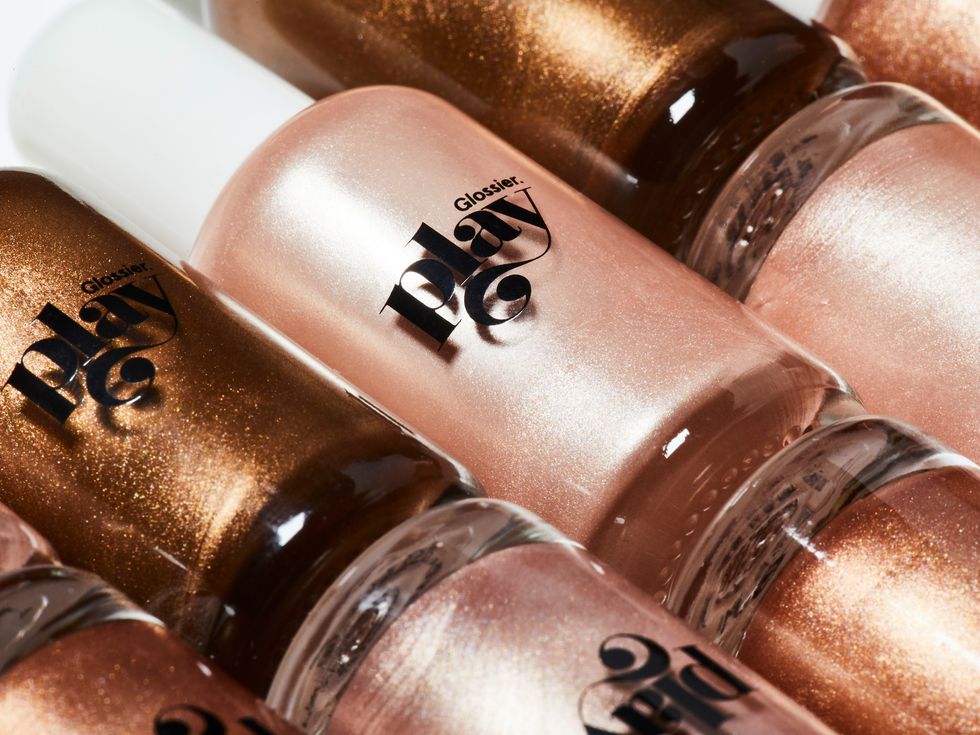 Photo: Courtesy of Glossier
The eyeliner comes in 14 shades, both in a matte and metallic finish, ranging from a moss green to a sherbert pink, while the glitter and highlighter have four colors each, and the lip lacquer clocks in with six. Each product guarantees long-lasting wear, sometimes up to 12 hours, and in the case of the highlighter (remember, Glossier already has a highlighting product), it's meant to be a concentrated formula to deliver more intense color and shine.
Of the four products, the glitter is the only one that Glossier hasn't already created a version of for its permanent collection, but Glossier Play will depart from the subtlety of its sister brand with more color payoff in brighter, louder, more sparkling finishes. The new line is a somewhat surprising move for a brand built on a "your skin but better" ethos, but considering that there are already quite a few color products available (
Lidstar
, Cloud Paint, Generation G), we
'
re curious to see if the newest collection will be as wildly popular as the original.
Photos: Courtesy of Glossier
Want more stories like this?
The Weird Thing About Glossier's New Makeup Remover
6 Ways to Wear Spring's Dreamiest Makeup Trend
The Subtle New Alternative to Lip Fillers