The Indie Swimwear Brand Making Genius Designs with *Very* Little Fabric
Introducing Sian Swimwear.
Designers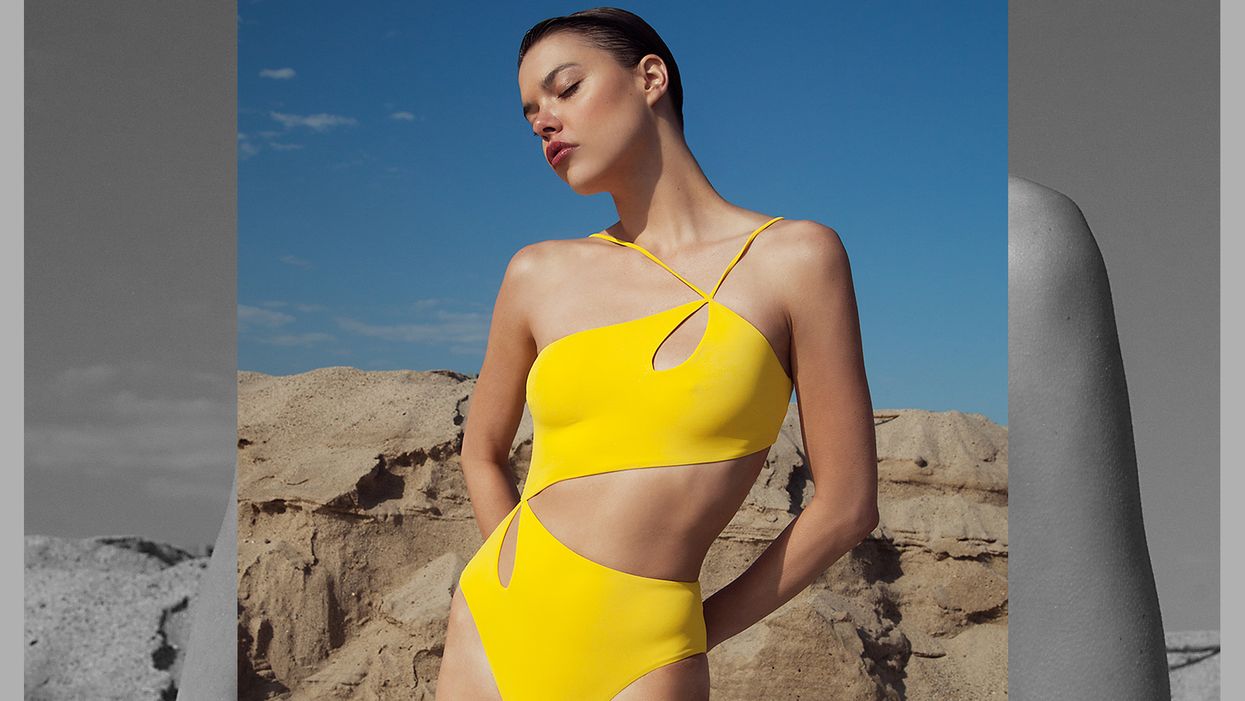 Summer is thisclose. Are you as ready to retire the down and thermal leggings for cut-offs and bathing-suit tops as we are? Good thing we have
Sian Swimwear
on our radar. You may have seen a glimmer of the genius things Danish designer 
Sian Jones
can do with very little fabric here and there. But it's high time this indie swimwear brand comes into the spotlight.
---
You'd think that someone who thinks up dreamy neon bathers would live in the tropics, but Jones started her career in London, where she landed her first gig as press assistant at Dior. "I dropped everything to take the job. I had the most beautiful years working up the ladder in the press department and going to the shows in Paris," she tells us. After four years she transitioned to privately owned Giuseppe Zanotti. But always lingering in the back of her mind were the swimwear pieces she fell in love with on a family trip in her teens. "My father took me to Miami when I was 17 [years old], and we stayed at the Delano. I bought lots of swimwear on that trip, which I had for years. After that trip, I couldn't stop dreaming about having my own line—I think that's why I embarked on my fashion journey. I knew I had to get as much experiences as possible."


Jones manufactures her collection, which she launched with four designs in 2016, in Italy with what she believes are the best fabrics and employs skilled seamstresses. Traveling between London, Italy, and China (where her husband relocated) had its challenges but also served as a source of inspiration and clarity in a time when she was ramping up her business. "I could hardly get on Instagram when I was in Henan Province. I only get on the internet sometimes, but I was on the phone a lot with my sister-in-law, who ran the office and studio from London," she tells us. "China is an inspiration to me because everything is so different, and a lot of the outside noise disappeared. I found myself more productive with ideas. It was a beautiful experience for my daughters and I."
Photos: Courtesy of Sian SwimwearWant more stories like this?
The Italian Shoe Brand Making a Case for City Cowboy Boots & Snakeskin Thigh-Highs
Our Favorite Street Style Looks from Spring 2019 Couture Fashion Week
9 Indie Swimwear Brands You Need to Know