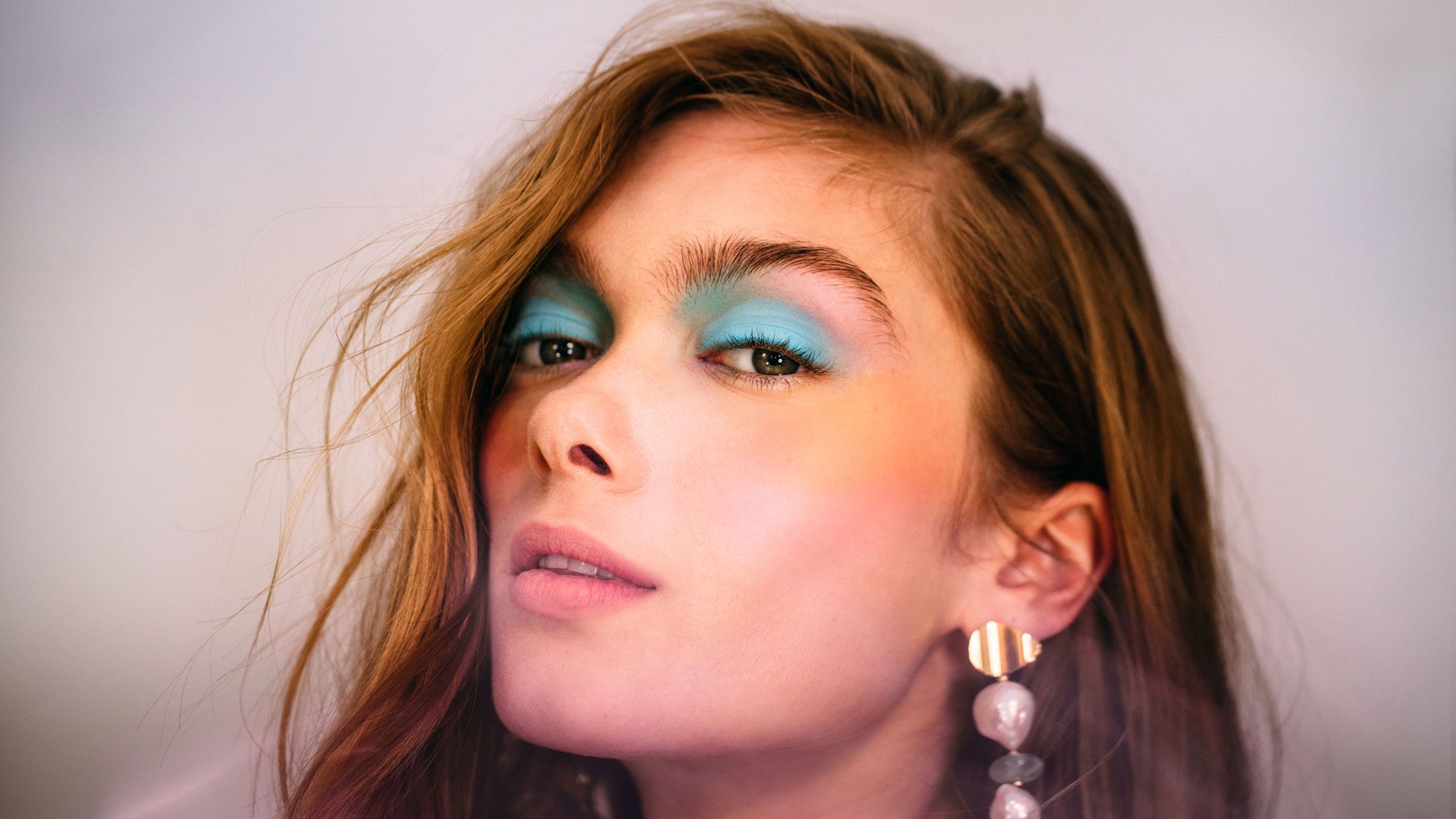 Makeup
Watercolor makeup is all over the runways this season, and you can achieve the looks for yourself with a few new spring launches.
Although it may seem like we have nothing but months of dreary weather ahead, spring truly is right around the corner. That means your beauty routine can finally graduate from just-trying-to-survive dehydration prevention to full-blown fun with color. Remember color? And if the looks we've seen
walking the runways
during fashion month are any indication, then watercolor makeup is about to be everywhere.
In case you're not familiar, watercolor makeup is the dreamiest beauty trend we've seen in a *long* time, wherein various products are applied to the skin with an effect similar to the soft, blended colors of a painting. Think Claude Monet's waterlilies or Georgia O'Keeffe's abstract irises. Your face is the canvas, and your products are the paint. In terms of where the color should or should not go, there are no rules with this style of makeup. Why shouldn't your peachy-pink eyeshadow trail from your eyelids down to your cheeks? Why can't you use three entirely different shadow shades on your temples and brows? This is makeup in its best form—beautifully playful with a touch of surrealism.
There's one makeup artist in particular who has become the tour de force for watercolor beauty—
Chiao Li Hsu
. "I look at the shape of the face and follow what comes naturally to me," she says of the six spring makeup looks she created for us. "It kind of just happens. I let my brush guide me." She cites the colorful makeup of the '60s, '70s, and '80s as inspiration, and encourages others who are interested in bold beauty looks like these to start small with the product and gradually add more color as you go. "I like when certain spots on the face are a bit more pigmented, to make it pop, and the rest will be more sheer." In other words, underestimate the amount of product you need to start, and work your way up to rainbow status.
---