How to Make Your Home Look More Expensive
Another way to fake it until you make it.
Decor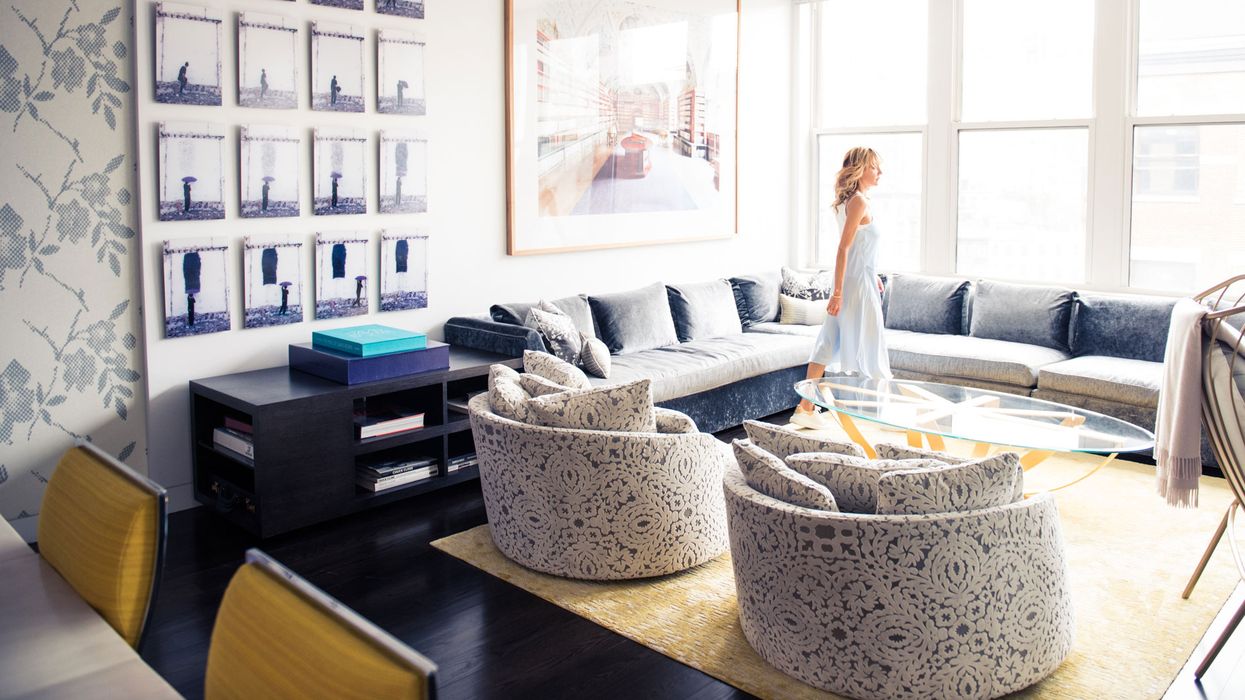 We don't know about you, but when we were growing up, we'd daydream about the fancy apartment or house that we would live in
when we were older
, with its designer furniture and floor-to-ceiling windows. Fast-forward a decade to when reality hit and we came to understand that renting or owning a home is 
very
 pricey and sometimes we
'
d rather opt for those new leather Manolos over a new piece of art for the living room. (Don
'
t judge.) Hence why we turned to furniture and interior designer 
Francis Sultana
 to give us tips on how to make our space look more expensive without breaking the bank.
In October 2015,
Wallpaper
magazine named
Francis
one of the Top 20 Global Interior Designers, and that December he also made it onto the renowned AD100 list. Add to that the fact that he has his own furniture collection, is CEO of the
David Gill Gallery
(which he also designed), and also curated the
Zaha Hadid Salon at Masterpiece
, and it's safe to say that Francis knows a thing—or twenty—about interior design. He told us himself that "some of the best rooms are great not because you spent so much; it's actually the love and the attention to detail in the things you find." So follow these five steps to master faking it till you make it.
---
"The easiest thing to start off with is accessories. It depends on where you can allow your budget to go, but I always say that if you can put your money towards a few statement pieces, that should be the way to go. If you can only have one or two items that are of a higher value, maybe it could be a nice bar, it could be nice dishes for the coffee table, or a piece of furniture which could be a focal point. In my opinion, the secret is to make sure you have a plan for the room. You have to really coordinate everything, and the easiest way to do that is to use what you have. If you have an existing sofa, update it with some nice cushions.

"Today, a lot of these chain stores have home departments that are actually really well planned. Their ideas are coming from the more luxury designers, and then they're trickling down to the more chain stores made in less expensive ways. It could be a picture frame, a vase, a tray table. The important thing is to not take it too literally because then you will look like something out of a catalog. You've got to be a bit more daring and start to mix it up."


2. Don't Be Afraid of Color
"You've got to think about it as if you have all the budget in the world, but you don't. I think the most important thing is getting all the colors right. If you're afraid of color, then just start with a white box and start putting injections of color within it. Coordinate the colors that you've picked with the rest of the room. But paint isn't expensive, and the color will make all the difference to a room. Immediately you're going to change the feeling of a room by not going for a bland white or cream, but going for a pastel color or a pale grey, pale blue, or even a pale pink. It will give the room a different feel and a little bit more sophistication.

"A great inspiration for color is looking at jewelry. Look at the magazines and the ways that jewelers put different colors of stones together. You'll get the amethyst with the peridot, with the pale green, with the purple. It's always a combination that works well."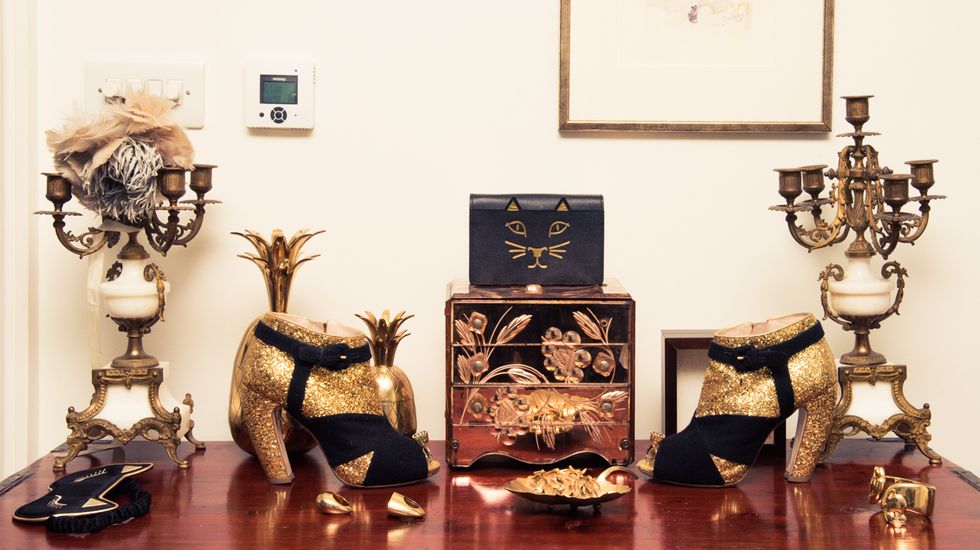 "You can find a lot of really nice vintage things that can be much more affordable. You could find a vintage '50s coffee table, and it could be a fraction of the price of buying something at a department store and will have a little bit more character to it. For the younger generation, they may find [vintage pieces] at their grandparents' or their parents'. Asking family members if they have anything they don't need anymore is a good place to start.

"If the piece has color to it, you could use those colors to pick out and place in other aspects of the room. In the bedroom, you might find two vintage bedside tables and then use those as inspiration to take an idea a little bit further throughout the space. It's really about finding things that you like and getting inspiration from them. People are so afraid that vintage furniture is going to be dirty or whatnot, but you clean it, you put a new cover [on] it. You just have to go out and look! It's a journey, sourcing everything."


"It's not just about buying things ready, in my book, but about making things up as you go along. It's something you see people do a lot, but a lot of people are afraid of doing it. You can update things, or you can repaint them. When I was 19, I found two art deco radiator covers for the heaters, and I loved the pattern of them. I had the metal worker put four legs on them, and I had the coolest coffee table. It was finding something that was $40, then I spent $60 at the metalworkers getting the four legs and a glass top, and it was so great.

"I remember many years ago a friend of mine had the most beautiful jacket, and I said to her that it would make incredible cushions. She actually went and turned the front of that Oscar de la Renta jacket into cushions! You can go to a clothes store and see what you can find in terms of fabric. It's just about being creative. If you're by the sea, you can find stuff on the beach. You can find twigs, and you spray them a color. You put them in a vase, and they look amazing. If you wanted to make a lampshade look more interesting, get some watercolors out, and paint leaves or find something out of a magazine. A lot of people today forget about making things themselves, and it's actually really enjoyable, you can get a lot of satisfaction out of it—it's so therapeutic."


5. Pay Attention to the Little Things
"When the home is tidy and organized, it always looks more polished. It's not about how much you spend, it's about how you make it look and how you make it feel by using your taste. Putting fresh flowers out is huge. You can go to any supermarket, or bodega even, and get fresh flowers. Buy one type of flower, and have it in a very simple way, and it looks quite good. You just have to be smart about it. When you look at interior magazines and online, you can get loads of ideas and inspiration from homes that, of course, have huge budgets. Sometimes if you look at their flowers, they'll just have some white roses in a bowl, and it'll look great. You don't have to go and spend $150 on a fancy florist, you can spend $15. You can easily make your home look quite sophisticated that way."
Want more stories like this? 
An Apartment with Serious #Loftgoals
Here's How to Create a Pinterest-Worthy Bedroom
The Chicest Possible Coaster Sets, from $7 to $850