WWWRN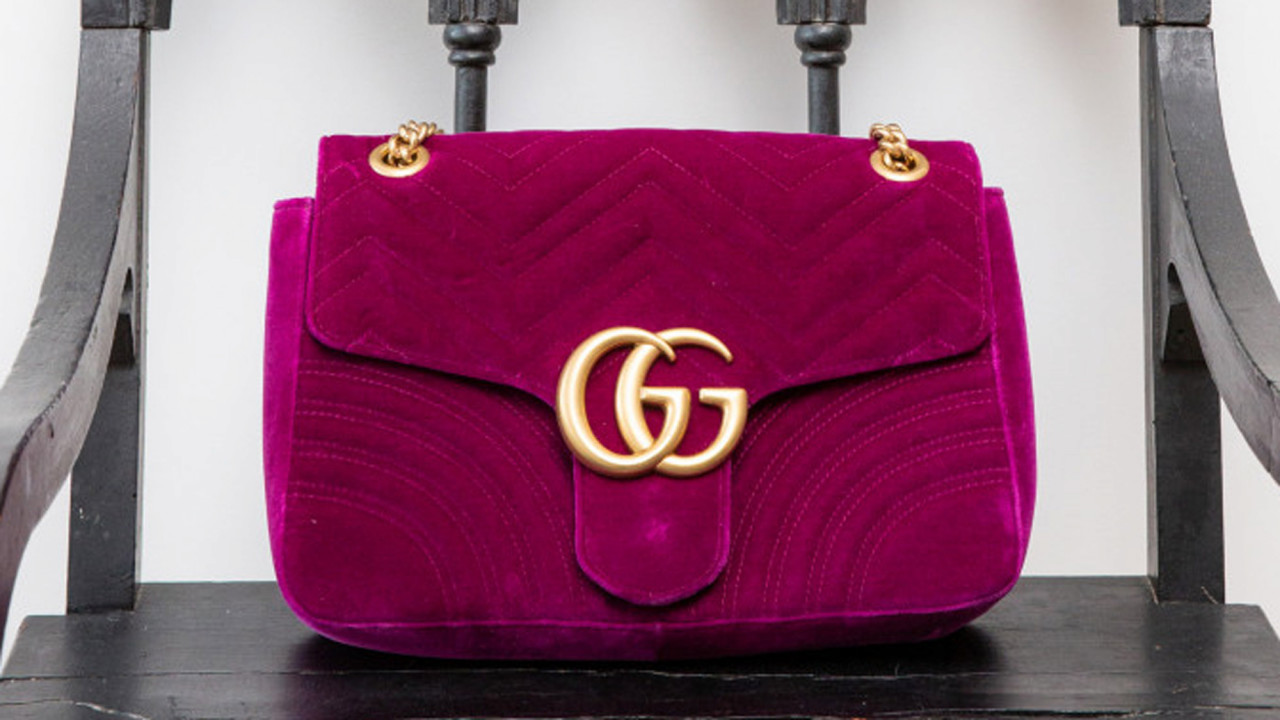 21 Great Bags at Every Price Point
Yes, you can find amazing styles for under $250.
There's no quicker way to elicit squeals of joy throughout Coveteur HQ than by waltzing in with a cute new bag on your arm. It can make or break your entire outfit, and there's no limit to the number of styles you can justify having in your wardrobe. But when you love fashion as much as we do, finding affordable options for stop-you-in-your-tracks bags can prove difficult—or, as our editorial director, Leah Faye Cooper, surmised, nearly impossible. That doesn't mean they don't exist, though! Our editors uncovered their 21 favorite bags for the new season at three different price points: under $250, under $500, and yes, $1,000 and up. What's life without a little excess anyway?
---
Hannah Baxter
Editor
1. Under $250: JW PEI Fiona Bag, $195: With a vegan leather exterior and lining made from 100 percent recycled plastic bottles, this bag is just as beneficial for the environment as it is a valuable addition to my wardrobe. I also can't stop drooling over electric orange *anything* these days. It makes me feel like I live somewhere tropical rather than frigid Brooklyn.
2. Under $500: Kara Silver Mesh Shopper, $495: THIS BAG! What a treasure. Chainmail and silver accessories are having a serious moment in fashion right now, but this is definitely my favorite iteration so far.
3. Over $1,000: CHANEL Boy Flap Bag, $4,535: I mean, what girl doesn't dream of her first CHANEL bag? I've been wanting a Boy bag for years now, and a deep navy colorway will go perfectly with pretty much everything I own. Kind of like denim, but the most upscale, expensive pair you can find.
---
Noah Lehava
Director, Lifestyle & Talent
---
Jodi Taylor
Editor
1. Under $250: The Modern Society Alexa Bag, $239: I mean, this bag is both tortoiseshell and mini. What more could I want?
2. Under $500: Anne Vest Shopper Bag, $376: Who said a cozy lifestyle can't extend to your handbag? Bonus points if it can double as a pillow whenever needed.
3. Over 1,000: Louis Vuitton Mini Soft Trunk, $3,550: You knew it was coming, didn't you? While I'm pretty much fawning over every single bag from Virgil's first Louis Vuitton collection, this one is screaming my name extra loudly.
---
Leah Faye Cooper
Editorial Director
1. Under $250: Cuyana Mini Circle Belt Bag, $140: I've yet to jump on the belt bag bandwagon (say that ten times fast), but if I decide to, it'll be with this great circle style from Cuyana.
2. Under $500: 3.1 Phillip Lim Pashli Nano Satchel, $495: I already own a bright red Pashli in a bigger size, but how cute is the Nano version? Do I need this for weekend errand running? I think the answer is "obviously yes."
3. Over $1,000: The Volon Great L Alice Mini Bag, $1,110: My love for a box bag has no bounds, and when I spotted a Volon purse in the office one day—on loan for a shoot—I started calculating how many Uber rides I'd need to sacrifice to make one mine. I don't own one yet, but fingers crossed one day I do.
---
Ivanna Martinez
Social Media Associate
1. Under $250: Jeff Wan Grand Baie Juice Box, $225: Juice boxes are in! But you already knew that. This one from Jeff Wan is so fun and comes in different colors and patterns. I'm all about the mini statement bag, so this is perfect for me!
2. Under $500: Geraldine Lustgarten Nano Doctor's Bag, $400: This Geraldine bag is making me want to wear chains 24/7. I love that it's small, yet it stands out. Just one nano bag can make a whole look pop.
3. Over $1,000: CHANEL Gabrielle Small Hobo Bag, $3,900: Everyone needs mint in their wardrobe. Everyone needs CHANEL in their wardrobe. In a dream world, this would be my pick.
---
Katie Becker
Beauty Director
1. Under $250: LLBean Lightweight Katahdin Tote, $132: I'll rock the LL logo like it's LV. Plus, the rain can't harsh my vibe when I stuff this full of gym clothes and my laptop.
2. Under $500: Clare V Poppy Multi Fannypack, $299: There are a lot of colors going on here, which is why I think this bag will go with everything. I'll wear it over my shoulder and around my waist.
3. Over $1,000: Proenza Schouler Patchwork Leather Shoulder Bag, $1,295: I've been stalking the heck outta this bag. Just a month and a half until she will be mine.
---
Camille Freestone
Editorial Fellow
1. Under $250: White Shirley Mini Leather PVC Tote, $185: While Staud is not exactly the new kid on the block anymore, I still think they are such a great brand. Their bags (this one is no exception) are not only unique, but they come at reasonable price points, too.
2. Under $500: Chylak Croc-Effect Glossed Leather Shoulder Bag, $415: If you spend as much time online *window*-shopping as I do, then you'll know croc is having a moment. I love that this shoulder bag has a shorter strap to make it a bit more relevant.
3. Over $1,000: Wandler Hortensia Large Leather Shoulder Bag, $1,050: I am a complete sucker for a structured bag in a muted hue—it's basically all I own. This one may not be conducive to a college student's budget, but hey, a girl can dream.
Want more stories like this?
How to Buy a Diamond
27 Sneakers to Grab This Month
16 Colorful Coats to Brighten Up Your Winter Wardrobe
Part of the series:
WWWRN