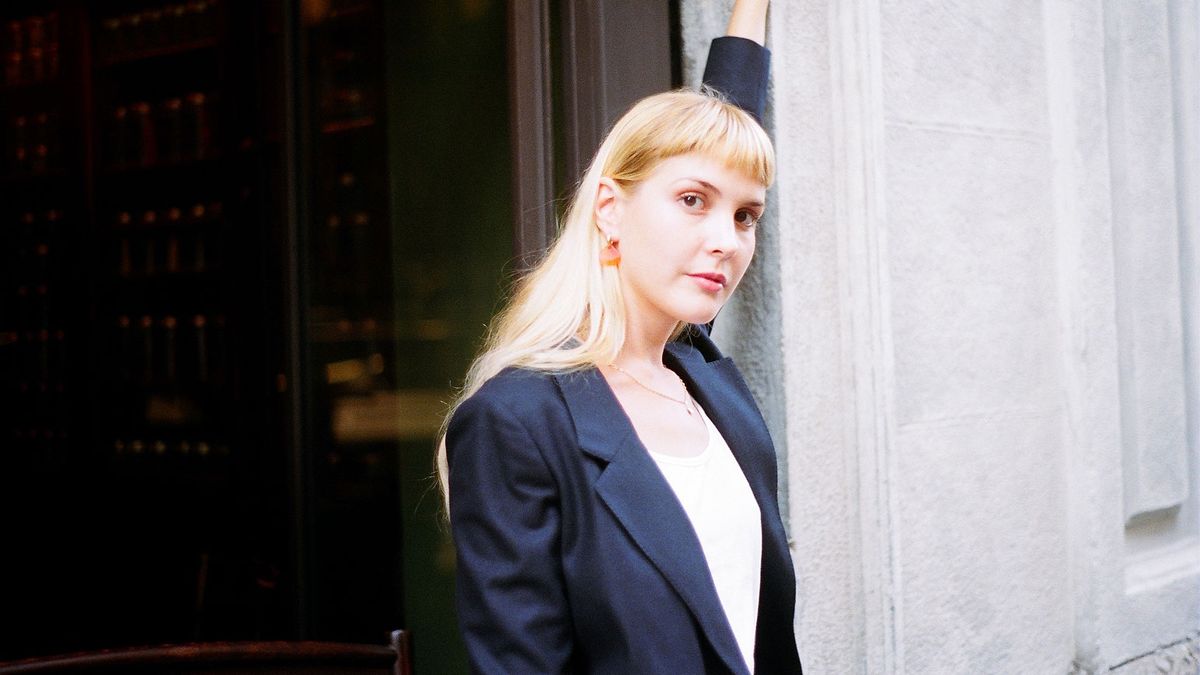 Designers
Our Favorite New Jewelry Brand Is Equal Parts Affordable and Stylish
Prepare to buy these earrings and bracelets in multiples.
How many times have you wished that instead of searching for the perfect piece of jewelry, you could just turn around and create it yourself? We know we've felt that way on more than one occasion, which is why we're so enamored with new line
Mediterraneo
from designer Jennifer Paccione Angulo. Her debut collection of delicate charm earrings and colorful stacking bracelets is the manifestation of everything she wanted to buy for herself but couldn't find on the market. Lucky for everyone else, each one of her six styles is exactly what we want to wear, too.
---
"I started my first sketch book when I was eight years old," Paccione Angulo explains of her design beginnings. From there, her career spanned a stint as a trend forecaster, a move to Milan, Italy, to work as a freelance fashion editor, until her current role at the brand marketing studio By Babba, where she oversees all creative content. But over the course of the past year, the first seed of an idea for her own brand began to take root. "I started making things myself, and people started picking up on the designs," she says of Mediterraneo's beginnings. "I thought, If I can't find these designs, then other people can't find them either. Everything I make now, if it's not something that I would wear, then I won't move forward with it."

The piece we're most enamored with, and what's drawing significant attention to the line, is the designer's pepper earring—a piece of dainty glass, no longer than a dime, suspended from a thin gold hoop. With a choice of either 14k gold or 14k gold vermeil (ringing in at $70 and $36, respectively), the jewelry is pleasantly affordable while still feeling special, even vintage-like. "The pepper is definitely like the core of the entire brand," she explains. "My grandparents came from Southern Italy, and the pepper is a big superstition there. You'll find it in every kitchen, on everybody's neck, on cars, everywhere. It's like the equivalent of the Greek eye."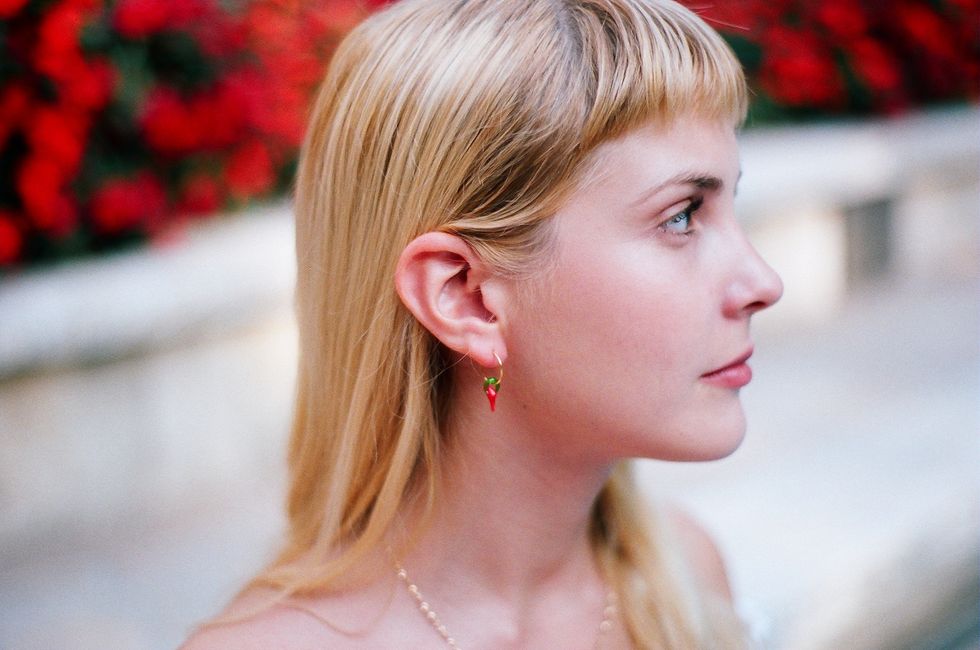 Photo: Courtesy of Mediterraneo
A few more delicate earrings—with either a cowrie shell, sea glass, or jade charm—plus a
craft-inspired
bracelet comprised of clay beads in the shape of different fruits and customizable lettering, round out the collection. "Every design I make, I want it to be light, to not pull on somebody's ear," she says. "And I've always been really sensitive to materials. If it wasn't gold, I would get allergic reactions. So I make sure that everything is high-quality." Coupled with her playful design aesthetic, Mediterraneo is youthful yet timeless, befitting almost any age group as long as the wearer is interested in fashion. And since it won't break the bank like some other jewelry, we fully endorse
stacking up your ears
and wrists with as many pieces as possible. You'll thank us later.
Photos: Courtesy of Mediterraneo
Want more stories like this?
15 Necklaces Our Editors Can't Stop Thinking About
The Jewelry Brand That Sold Out Before They Even Launched
The Story Behind the Colorful Upcycled Earrings All Over Instagram