WWWRN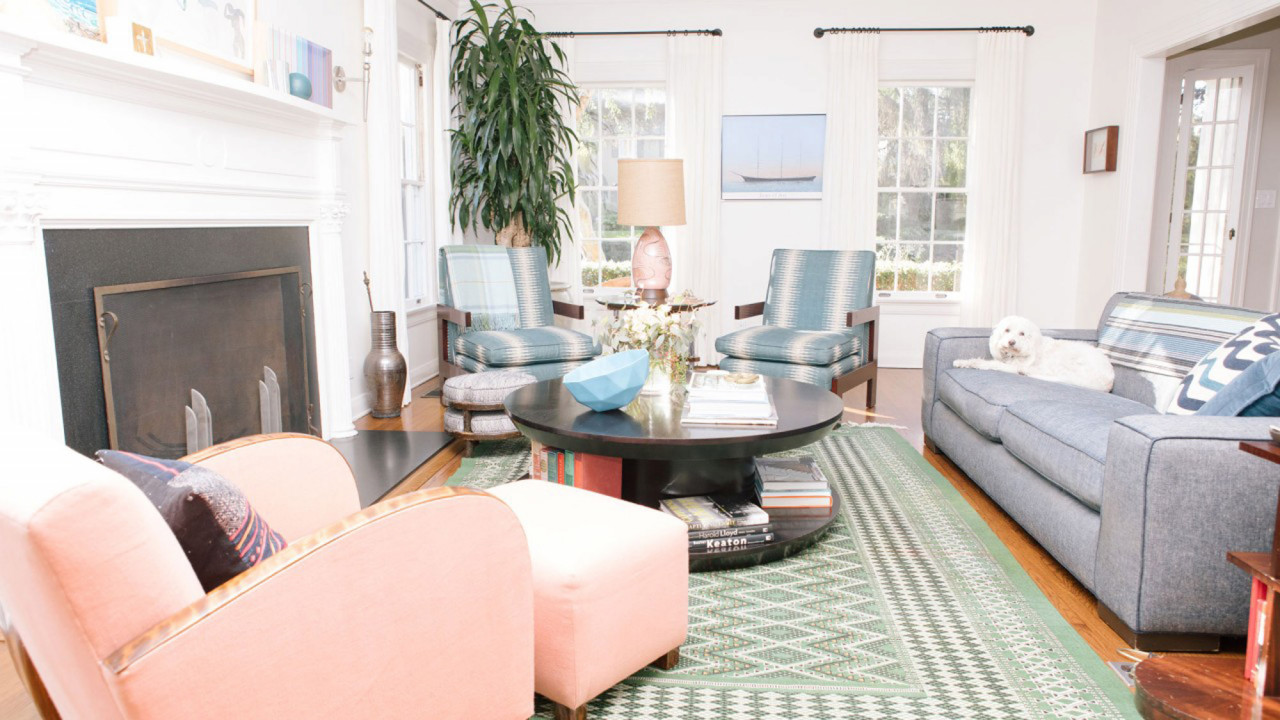 It's Too Damn Cold to Go Outside, So Here's How We're Embracing Hygge
Time to get your cozy on.
If we see one more headline announcing that parts of the U.S. are colder than Antarctica, we're just going to throw in the towel and stay indoors until spring. While that may not be feasible for most people, we're still on a mission to make our days off as cozy as humanly possible. Thanks to the wildly popular Danish concept known as hygge—or the quality of coziness and comfortable amiability that produces a feeling of contentment—we've been slowly padding our homes with the softest, warmest, and snuggliest products we can find. Keep scrolling to see what six editors are stocking up on this winter.
---
Hannah Baxter
Editor
1. The Citizenry Nublado Throw: I never thought the perfect oversized knit throw existed, until now. I want this blanket on every surface of my apartment so my cat and I can burrow in them until the end of winter.
2. L.L. Bean Wicked Good Slipper Moccasin: My mom bought these slippers for me years ago, and I back them 1,000 percent. Soft, comfy, delightfully plush—essentially everything you and your feet deserve. Keep them by your bed for those especially chilly mornings.
3. Tom Dixon Bump Teapot: If I'm snuggling up in my apartment all day, you best believe I'm making multiple pots of green tea. I typically boil water in a pasta pot (I'm an adult, I swear) and pour it into my mug, but I think it's time to invest in a beautiful minimalist teapot.
---
Ivanna Martinez
Social Media Associate
3. Casper Glow Light: These glow lights just launched and are so practical! They are wireless (and charge wirelessly too!), so you can carry them around to any room. Consider it a modern candlestick. Dimming the light on these is actually pretty fun, too! You just rotate them to your desired lighting (clockwise for brighter, counter-clockwise to dim) and it does it for you. No switches, no cables. Just lights!
2. Riley Home Linen Duvet Cover in Sand: I carry this duvet around my entire apartment. No, seriously, everywhere. This specific linen is from Portugal, so it's super lightweight without sacrificing the quality. It makes my room look that much more polished without it looking too "Pinterest board" try-hard. It's simple and comes in grey, as well! I also love the transparency of how their products are made.
3. Urban Outfitters Home Rohini Daybed Cushion: Ever since moving this past month, I've been on the lookout for pieces I would be consistently using and, like Marie Kondo puts it, "spark joy" in my life. I love how this daybed cushion is great for just about any home activity. You can have it on a daybed, you can have it on the ground! I personally use it for when I circle around my big coffee table with my friends for wine night; it's so versatile. And, most important, it's nap-friendly!
---
Valeriya Chupinina
Beauty Fellow
1. Brookstone Weighted Blanket: I hate to admit it, but I had to try this out because multiple girlfriends told me it's so heavy it feels like you're cuddling with someone. It's true! The weight in this blanket also adds an extra layer of warmth, so you can survive these ice-cold winter nights. It may not be as cute as Michael B. Jordan, but it'll do.
2. Chillhouse Palo Santo: I'm absolutely addicted to the smell of Palo Santo. I burn it every night in a ritual-like routine. It's smoky and woody, but also citrusy. Part of the bursera graveolens tree that's native to many places in South America, it's believed to have healing properties and the power to cleanse a person's energy.
3. The Republic of Tea Beautifying Botanicals Beauty Sleep Herbal Tea: Chamomile and hibiscus come together to give birth to a beverage that, no joke, tastes like fruit juice. No hygge is complete without tea, and this one will bring your cozy level up so high you'll be melting into your couch. It also promotes collagen production during sleep—you'll wake up glowing!
---
Monique Kamargo
 Editorial Producer
1. In the Company of Women Book: My best friend recently gifted me this book over the holidays, and IMO it's the perfect addition to any cozy home. Not only does it look great on a coffee table, but it's a beautifully formatted and inspirational read that celebrates the accomplishments of creative women worldwide.
2. Le Labo Palo Santo Candle: Scented candles are essentially synonymous with coziness. When I'm spending my day snuggling inside during the winter, I love lighting this candle and chilling TF out. With this candle lit, I will happily invite any and all bad vibes to see themselves out of my apartment.
3. URPOWER Essential Oil Diffuser: To my dismay, I often experience a wave of stressful thoughts before I head to bed, which can make it very hard for me to fall asleep. I've been using this diffuser for a few months now and have found diffusing oils at night has helped me feel much more calm and less stressed before bed. Plus, this guy is super small and will fit perfectly on your nightstand or bookshelf without taking up space.
---
Katie Becker
 Beauty Director
1. Crate & Barrel Azulejo Neutral Moroccan Style Rug: I love the deep pile on this rug. This will be the best cushion-y landing when I enter my apartment from the cold and, exasperated, curl up in a ball on the floor before I head to the bath.
2. Coqui Coqui Rosas Frescas Bath Oil: I take a *lot* of baths and fill them with salts and oils. This simple bath oil just has coconut oil and rose essences for a heavenly soak that leaves skin baby-soft.
3. Brooklinen Super Plush Bath Towels: I want to wrap myself in two of these ultra-soft towels as soon as I emerge from the tub. They feel absolutely delicious.
---
Camille Freestone
 Editorial Fellow
Part of the series:
WWWRN