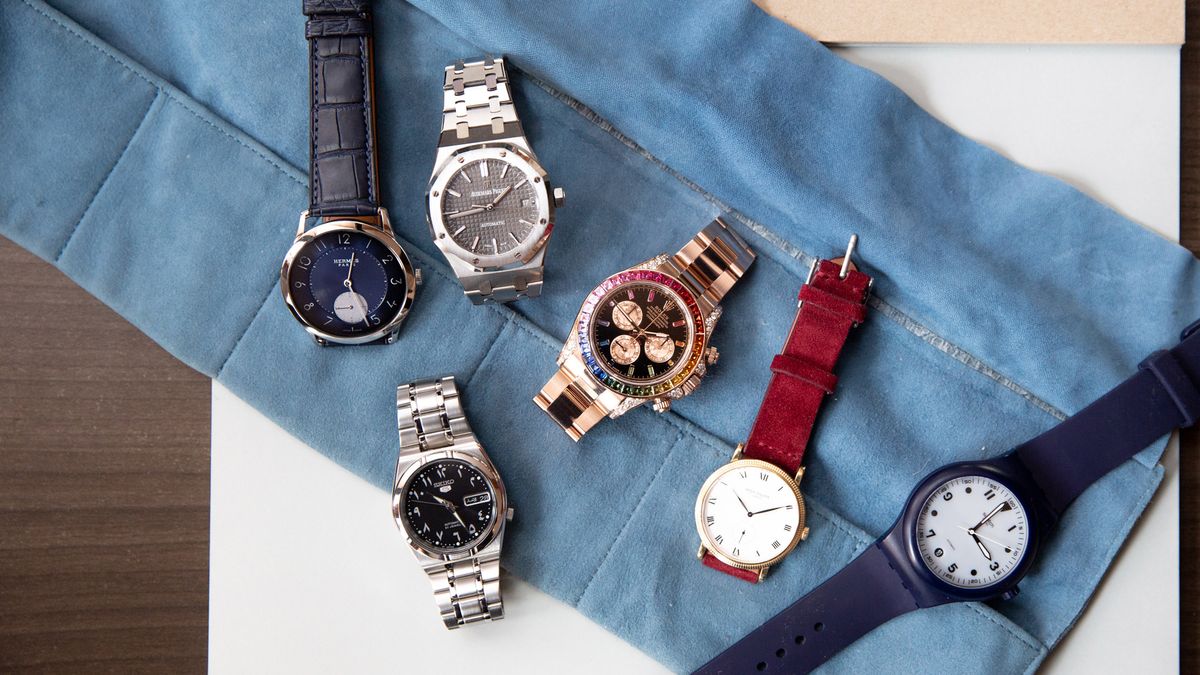 Career
Talking $24M watches and more with the Hodinkee editor.
Alec Kugler
"Rolex is king, Cartier is queen." It was statements like this that made us lean in a little bit closer as
Cara Barrett
, an editor at
Hodinkee
, told us tales of the often prestigious—but not nearly as intimidating as it seems—watch industry from her Lower Manhattan office. "The important thing to remember is that they're just watches. Watches aren't necessary anymore, with phones and Apple watches you don't necessarily need something to tell you the time, so I think it's important to have fun with them."
For Barrett, whose father had a strong adoration for watches and gifted her first-ever Cartier Tank Française for her 18th birthday, watches have been a part of her life for as long as she can remember. But it wasn't until she was interning at
Christie's
in London, collecting old watch catalogs on the side, that she realized that she could turn her love of timepieces into a career. From there she jumped over to Sotheby's, where she learned the industry inside and out. Three years later she landed at
Hodinkee
. Naturally, we wanted to know all of the juicy tidbits of her career, like what it's like working in a fairly male-dominated industry, the details of the craziest watch sales she's ever had a hand in, and the most expensive and rare collections she's ever seen.
---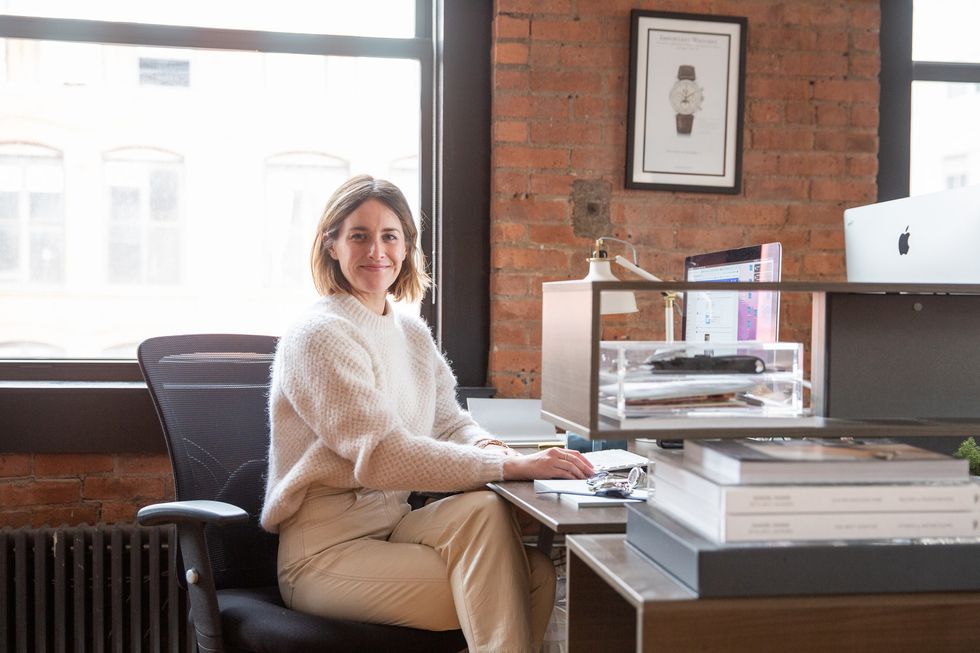 Watches have been in her life for as long as she can remember:

"My first memory is my dad's watch. It's a Patek Philippe 3919, [and] it was the first nice watch that he ever bought himself. He used to wear it all the time, so I have a very vivid memory of it, and now he's let me borrow it. He bought it in 1992. The first watch that I saw and was like, 'Oh my god,' was the Cartier Tank Marquis when I was 16. I remember obsessing over it, and I was fortunate enough to get it [when I was 18]."

She had a three-year stint at Sotheby's before joining Hodinkee:

"I went to SMU and studied art history. When you study art history, you can have two jobs: You either go into work at galleries or in the auction house. There were other opportunities, but those were the two that people aspired to get. I was able to intern at Christie's my junior year in old master paintings, and when I graduated, I went to London and interned in the house sales department, which dealt with full estates. I didn't realize that you could work in watches; I didn't realize it was a department, but I would find catalogs for watches lying around, and I would ask if I could keep them.

"I got my master's at the Sotheby's Institute in London in fine and decorative art, [and] then I moved to New York [in 2012] and started working at Sotheby's as a floater in the marketing department. A job opened up in the watch department, and I jumped at it. I was able to get the associate cataloger position. Then I started working my way up and became the junior specialist. That's really where I learned everything about watches, because you are handling and writing up, describing, and photographing about 600 watches per year."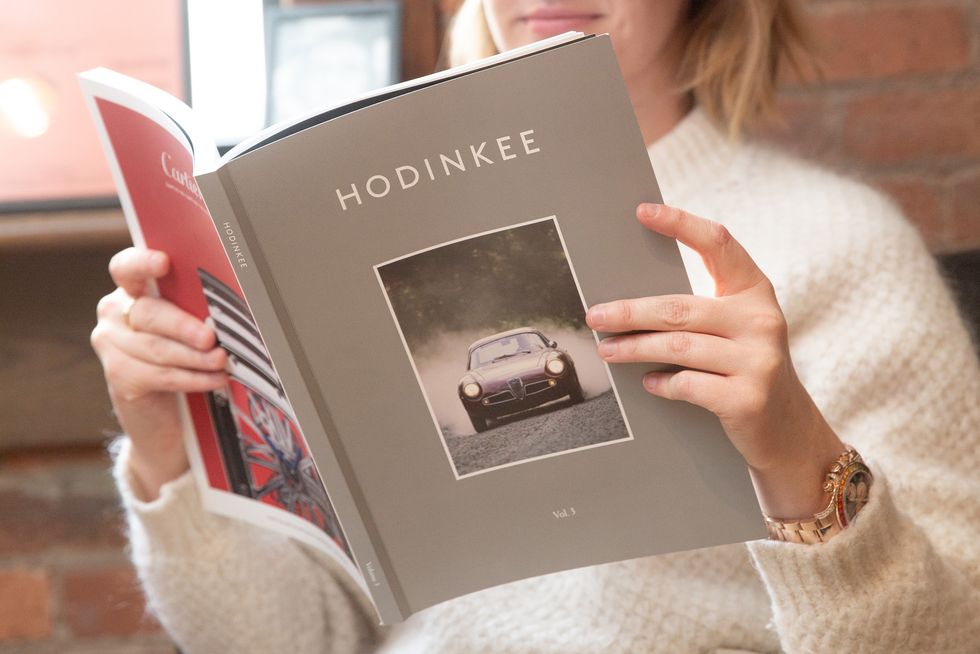 The most notable pieces she came across during her time there:
"The
Henry Graves Supercomplication
was major. We were all freaking out over it. It ended up selling for $24 million, which is unheard of. It's the most complicated watch ever made by hand—it has 24 different complications. It shows the stars over Central Park because the guy that had it made for him, Henry Graves Jr., lived on Central Park. Then I worked on this collection called
The Titanium Collection
. It was all of these unique Patek Philippes that were made for a buyer out of titanium, which is not a material that Patek typically uses. But the craziest thing was this tortoise-shaped Cartier clock from the 1920s made out of all of these hard stones—it was beautiful. My colleague randomly answered the phone, and it was a family in New Jersey, and they were like, 'We have this really weird clock, and we don't know what it is.' It turned out to be this super rare clock that no one had ever seen before, and it sold for $800,000."
Then it was time to change things up:
"I met the founder of
Hodinkee
through the industry. He would come to our auctions and our expeditions, and he mentioned that they were expanding. I joined the company in May 2015. When I started, I didn't have a title, I was the fourth person [hired]. I was the only female editor—I still am the only female editor. I started writing about anything and everything, from 1980s Quartz watches to Rolex 36mm Perpetuals and really cut my teeth into that world. Through the years I helped launch the vintage watch shop on our e-commerce platform, and now I oversee all of our limited editions—I manage all of our special projects. I have a very multifaceted job."
The current happenings of the watch world:
"There are a few trends that are happening. Gem-set watches are very hot right now. Some people love them, most people hate them, but there definitely is a trend towards gem-set watches—men's watches specifically, which is interesting. Rolex is always king. They do a wonderful job, and their designs are always timeless. Cartier, same thing. There was a time when watches were big and bold, but now they're going the other way. I've seen a trend in brands—Audemars has done this recently—where they don't gender watches, and I think that's less intimidating."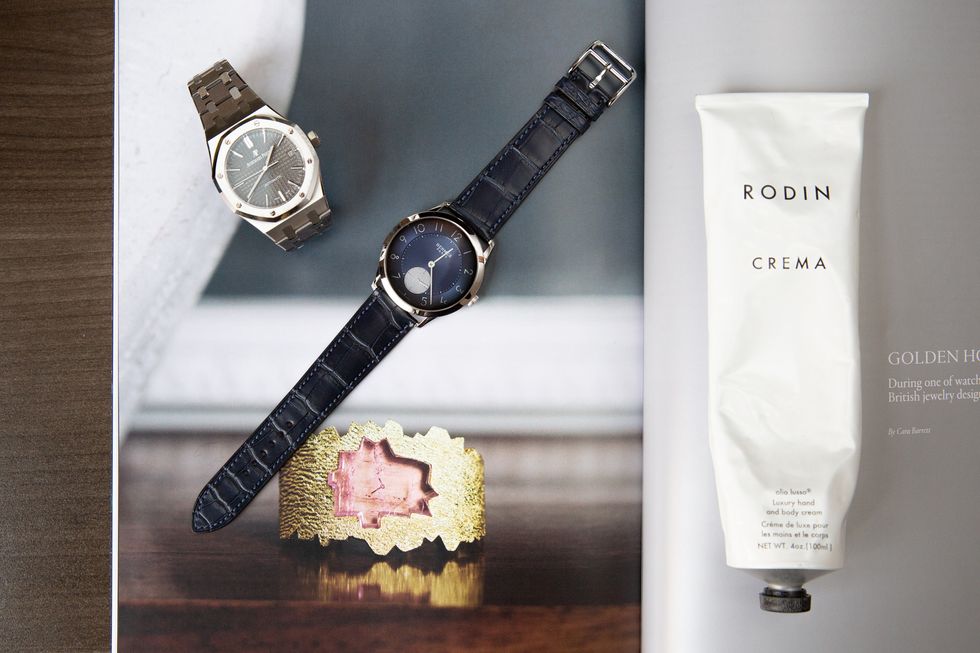 On her personal collection:
"I've been in watches now for six years and started off with a Cartier. Then I went on to get this white gold [Rolex] Day-Date from 1968 that's really beautiful. Last year I got this Audemars Piguet Royal Oak 37mm, which is the ultimate luxury sports watch. I have a Rolex Daytona; I have a Rolex Rainbow Daytona, which is a jewel-set watch that came out last year. I fell in love with that watch, and I'm obsessed with it, so I feel very fortunate to have it in my collection. It's robust for most people, but I like what I like and I don't really feel bad about it—that's the fun of it. I think you should always buy what you like."
The craziest collections she's ever seen:
"We do this series on our site called 'Talking Watches,' and we interview people from John Mayer to this guy named John Goldburger, who is this incredibly chic Italian man. His collection is one of my favorites. John Mayer has a really impressive collection, [and] our founder, Ben Clymer, has a really interesting and impressive collection—it's certainly my favorite."
What's in the works for 2019:
"One of the best parts of my job is collaborating with watch brands and creating limited-edition watches. We have worked with the likes of Hermès, Vacheron Constantin, Omega, where we sold 500 watches in 19 minutes all online. Yesterday, we launched a super cool IWC Pilot's watch. It's so fun seeing these projects come to life and have a tangible reminder of our work."
Want more stories like this?
Whether You Know It or Not, Maria Tash Probably Inspired Your Piercing
Dreaming of Your First Birkin? Caitlin Donovan Can Help with That
Paris's Most Exclusive Salon Opens in NYC