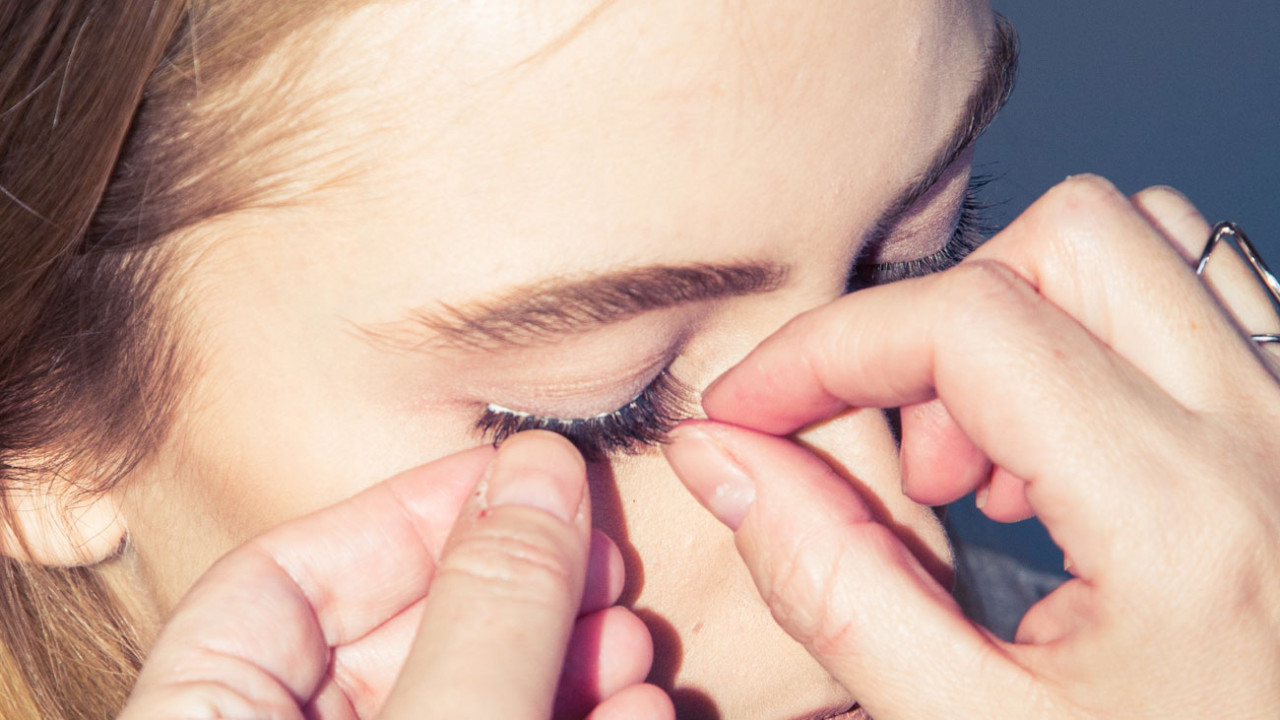 Your False Eyelashes Might Have Come from North Korea
Here's why that matters.
If you purchased false eyelashes from the brand e.l.f. Cosmetics sometime in the past seven years, you may have unwittingly purchased goods manufactured in North Korea. Yes, you read that right: Apparently, mid-level beauty brands such as e.l.f. often have only a glancing understanding of their supply chain, and though the company thought they were sourcing their products from China, it turns out some of the materials for their falsies were created by manufacturers in none other than North Korea.
This is particularly troubling because e.l.f. (which stands for "eyes, lips, face," if you were wondering about the vaguely Santa–inspired name) claims that all of their products are vegan and cruelty-free. But if the company didn't know (or claimed to not know) some of their products were hailing from North Korea, it's safe to say that there's a good chance their claims might not have been audited or substantiated.
Speaking of audits: e.l.f. reported the violation of US trade sanctions on North Korea after what e.l.f. CEO Tarang Amin described as a "routine, self-administered audit in early 2017." The eyelashes on the market that contained ingredients potentially sourced from North Korea "represented less than 1 percent of e.l.f.'s revenue" between 2012 and 2017, Amin said, though the violations did continue over the course of those five years. The makeup company was ordered to pay $1 million to the US Office of Foreign Assets Control.
Wherever the lashes may have come from, it seems as though e.l.f. falsies aren't the highest quality anyway, so if you do have a pair lying around, it probably wouldn't hurt to toss them. Not only can you not verify your lashes aren't made of mink (or, as Vox points out, dog fur—so sorry and hopefully this is not true), there's no way to be sure the products weren't tested on animals. The cosmetics company told Vox the North Korean "materials are not of animal origin—they are synthetic materials," but, again, e.l.f. also allegedly didn't know their eyelashes were coming from North Korea until five years after the fact began, so.
Bottom line: It's really hard to know where your eyelashes come from with all of this globalization. Maybe next time you need some eyelash oomph, just go with mascara.
Want more stories like this?
3 Ways to Get Longer Lashes
How to Care for Your Lashes Post-Extensions
I Swear Eyelash Extensions Have Made Me Low-Maintenance