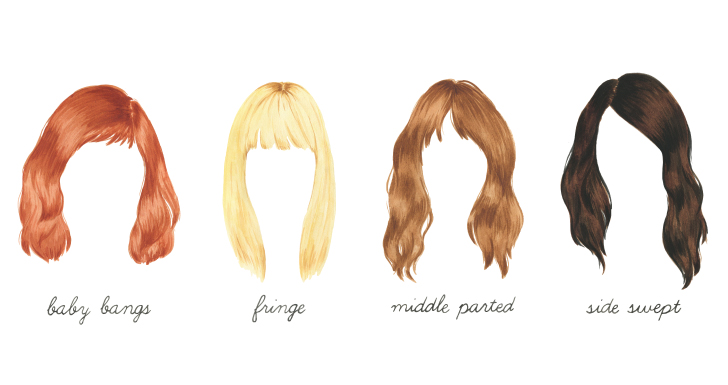 Choosing the Right Bangs for Your Hair Type and Face Shape
Alexa Chung's hairstylist spills on the dos and don'ts of the perfect bang.
We've all been there. Scissors in one hand, half-empty bottle of wine in the other, staring yourself in the mirror asking the age-old question, "To bang or not to bang?" And no, we're not referring to your daily Who Would You Rather: Celebrity Edition playoff. (But for the record, Team Cumberbatch all the way.) We're talking real bangs—the kind you haphazardly cut for yourself (and for your Barbie) at age five, nearly giving your mother a hernia.
Whether you've rocked bangs your whole life Anna Wintour–style, or stayed away out of pure, unadulterated fear, here at Cov we're all in favor of a little new year, new 'do action. But like anyone who's shorn herself in the name of a drastic new style knows, taking the leap of fringe-fate can be daunting.
With fringe fear in mind, we asked London–based hairstylist George Northwood—also known as tress whisperer to Rosie Huntington-Whiteley and full-time bang aficionado Alexa Chung—to tackle four of our favorite eyebrow-grazing styles. The lineup? Straight across, side-swept, middle-parted, and yes, the baby bang. We're going for it, kids.
A little parting tip, though: Maybe stay clear of the above mentioned bathroom shears, and let the professionals take care of this one. At-home hair-cutting helpline available upon request.