The Biggest Makeup Trend of 2019 Is Here
Shop our 7 favorite formulas.
Makeup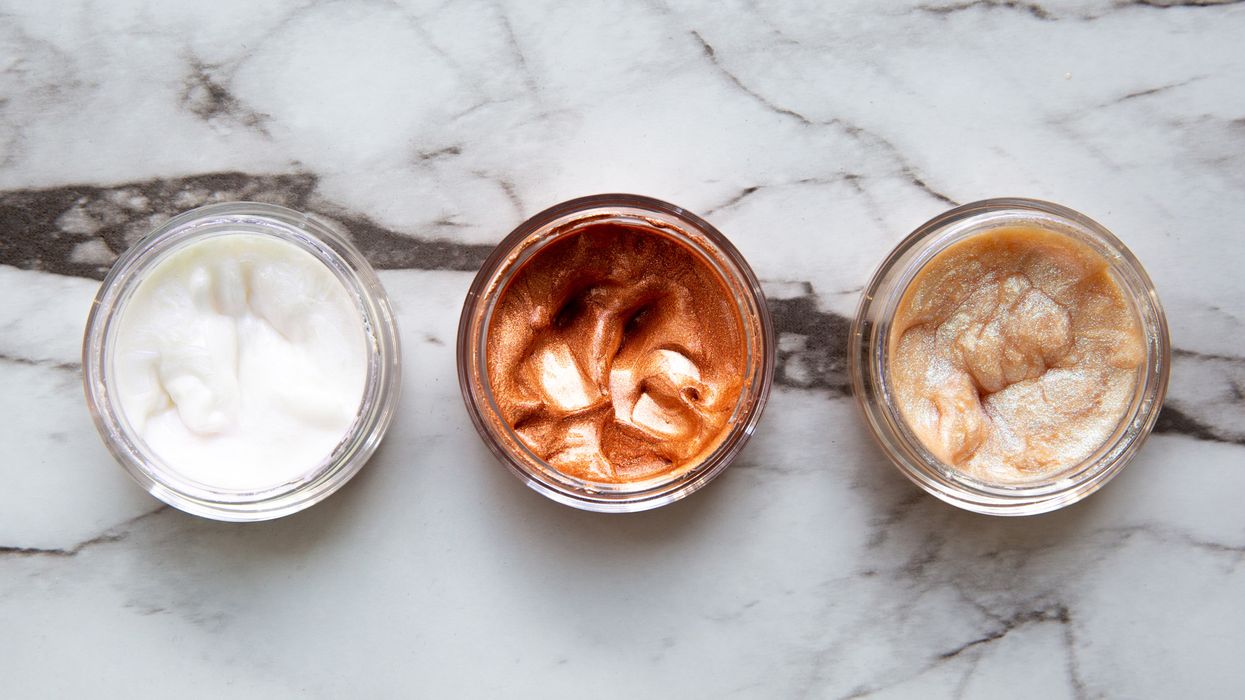 Whenever we're searching for the most innovative new beauty products (which is often), we inevitably turn to Asian brands for their latest releases. Often years, if not decades, ahead in terms of development compared to Western companies, the most recent trend to enthrall North American customers is primed to give creamy cosmetics a run for their money. Jelly makeup—yes
jelly
—has us rethinking all our previous ideas of what a highlighter or eyeshadow can be, specifically in terms of texture and finish. And yes, it does jiggle in the jar.
I'd already had my first brush with jelly makeup during a
trip to Korea
last fall, where I and six fellow beauty editors spent 45 minutes gleefully swatching eye colors at local favorite Moonshot Cosmetics. Iridescent lilac, smokey hazelnut, burnt sienna—the shade options were endless—and each container housed the same springy, slippery product. More substantial than a cream or gloss, but less stiff than a cleansing balm or
highlighter stick
, the formulation swiped onto our hands and lids seamlessly with impressive color payoff. It also dried down unexpectedly fast, a surprise given the wettish texture.
Naturally, I scooped my three favorites to come back with me to New York, and I still relish how quick and easy they are to apply with just my finger and a Q-tip—when I'm rushing, the product tends to creep past my lash line in an unflattering way, but a quick swipe of micellar water does the trick. They're the ultimate running-late-but-still-want-to-look-cute makeup, and the bouncy texture still delights me months later. And although I always feel bad when a friend asks me what I'm wearing (Moonshot is only available in Asia, or if you're lucky, a reliable eBay seller) there are now a handful of stellar jelly options stateside. Given jelly makeup's growing popularity, ease of use, and fabulous, shimmering finishes, we suspect there will be many more products to choose from by the end of the year. Check out our seven favorite products below!
---