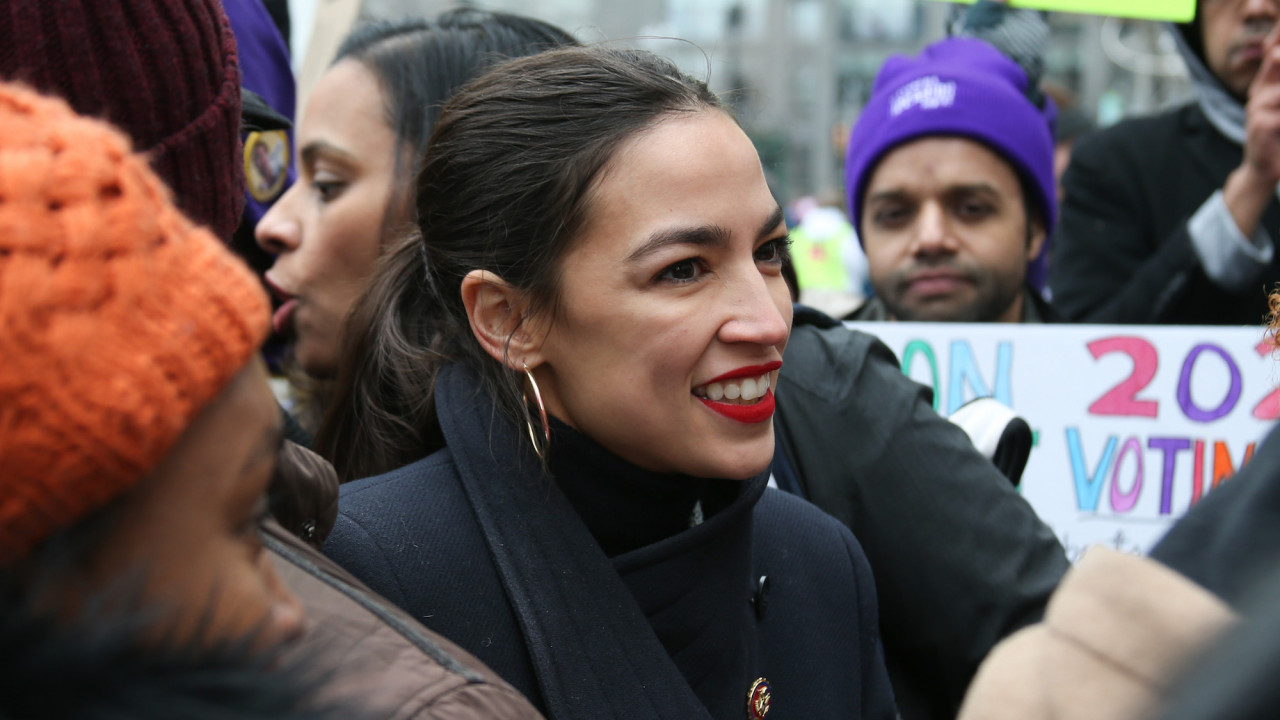 Alexandria Ocasio-Cortez Revealed Her Skin-Care Routine
She dropped the details on her Instagram stories, naturally.
In the vein of the Notorious RBG, there's another initials-only government icon that is prompting us to shout "YAS QUEEN" whenever we see her name in the news. Alexandria Ocasio-Cortez—otherwise known as AOC—in between fighting for universal health care and explaining to Stephen Colbert that she "gives zero f*cks" about upsetting the establishment, has blessed us with her skin-care routine, and we were happy to find that the freshman congresswoman is well versed on the latest beauty trends.
Last night, she shared a series of Instagram stories (she's clearly the most social-media-savvy legislator on the Hill) that outlined her laid-back approach to beauty. Although she doesn't call out brand names, she explains that she enjoys experimenting with different face tools and cleansing brushes, and approaches her skin-care with a blend of K-beauty and scientific consensus. It's also not just products and tools that she swears by—for the past few years, AOC has eliminated dairy from her diet and found that many of her skin issues went away.
Ocasio-Cortez also laid out the three steps of her daily regimen. Up first is the classic double cleanse, starting with a balm or oil to remove makeup and followed by a soapy cleanser to deep-clean her skin. She also reiterates the importance of taking off your makeup before bed, even if it's just with a face wipe—which is 100 percent true!
Second is a toner or product with other active ingredients, like a vitamin C serum or retinol. She's not a fan of alcohol in toners (they can dry out your skin and cause more irritation), preferring more nourishing properties.
AOC's final step is a combo of moisturizer and sunscreen, which she calls "the most important thing" and has used it daily since she was 19 (again, YAS QUEEN). Overall, her routine is a nice balance of low-maintenance but thoroughly tried-and-tested to find what works for her, a method we're more than happy to embrace.
Photo: Getty