WWWRN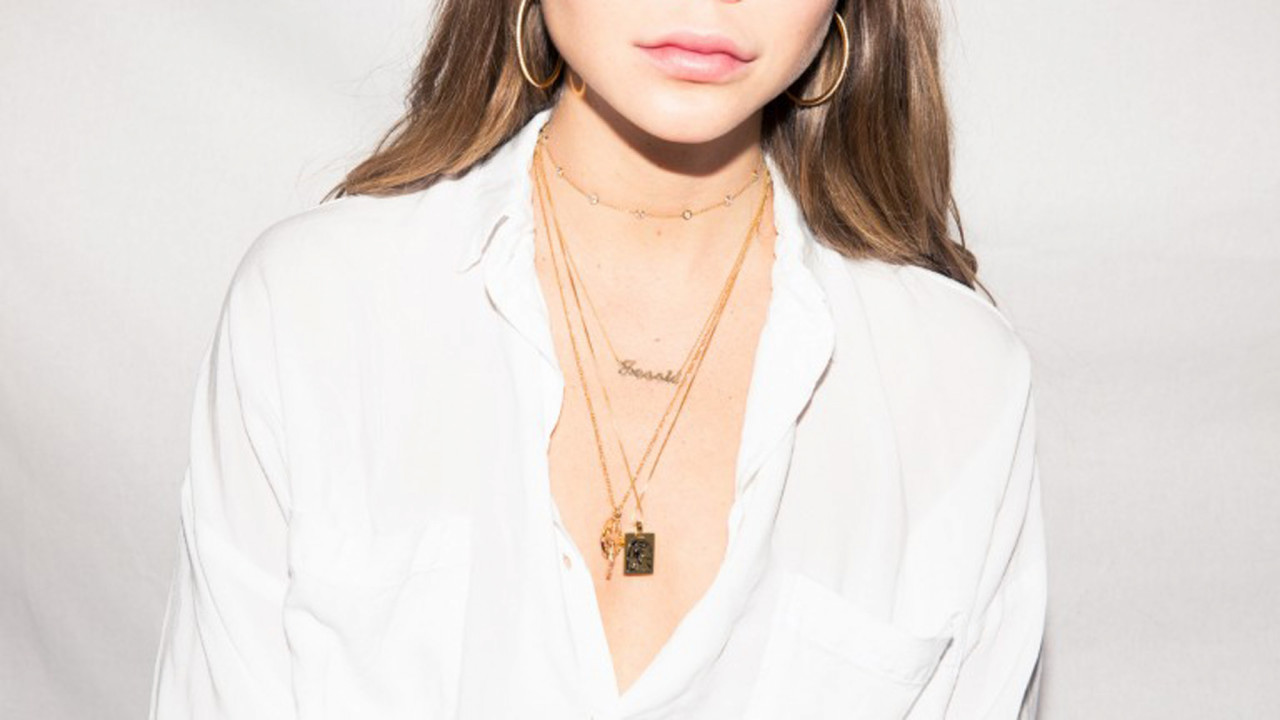 15 Necklaces Our Editors Can't Stop Thinking About
Layering, statement, crafty, and more.
Everyone knows that the fastest way to elevate an outfit is by adding a few choice accessories. For winter, when rings are precarious (your fingers shrink in the cold!) and earrings can get snagged on a fuzzy hat, we're prone to layering our favorite necklaces to liven up the endless parade of sweaters. Whether you like yours delicate, colorful, or boldly over-the-top, our team of jewelry-obsessed editors have uncovered the 15 top trending styles of the season.
---
Hannah Baxter
Editor
1. Roxanne Assoulin Rainbow U-Tube Necklace: Lately I can't get enough craft-inspired jewelry onto my body fast enough. I've stacked up my wrists with Roxanne Assoulin bracelets, so clearly it's time for my neck to have its moment in the spotlight. Enter this rainbow cutie.
2. Martine Ali Boxer Wallet Chain Necklace: I just bought this necklace and have been anxiously awaiting its arrival in the mail. I plan on wearing it over all my favorite vintage sweatshirts and tees. Silver jewelry is about to be everywhere, mark my words.
3. Finn Cowrie Shell Necklace: I'm still a fan of the shell trend, but add in a diamond charm, and you have all the pieces for the perfect accessory. Come to me, my precious.
---
Ivanna Martinez
Social Media Associate
1. Parpala Jewelry Lucca Coin Necklace: I've been obsessed with Parpala Jewelry ever since I was gifted this Lucca coin necklace last year! I love how the material doesn't rust and keeps its shine. They are super transparent about the way each piece is made, which I appreciate, since I like to know where the materials are sourced. I've been wearing it on the beach, with sunscreen (though you shouldn't be), and it's the same it was a year ago.
2. Reliquia Jewellery Star Sign Necklace: For those of you who are as star/horoscope-obsessed as me, this chain from Reliquia will keep your energy in check. I love how it goes with every piece of jewelry I own and has a more vintage finish to it, not making it look too yellow/brassy. I, of course, got the cancer sign, but it's also a cool gift to give to a friend/sibling/star-obsessed co-worker.
3. Aurate New York Opal Necklace: Opals have forever been my mother's favorite, so wearing this reminds me of her. I personally love it when jewelry does that. This opal necklace from Aurate is perfect for anyone's current neck collection because it's so simple. It doesn't throw anything off balance, while still adding a fun, eye-catching gemstone.
---
Noah Lehava
Director, Lifestyle & Talent
---
Jodi Taylor
 Associate Editor
1. Eyefunny Green Diamond Smiley Necklace: I would honestly be so happy with this lil' baby hanging around my neck every day.
2. Zoraida 9kt Gold Virgo Zodiac Pendant Necklace: I'm a sucker for all and everything zodiac, so it was love at first sight for me when I found this Zoraida piece. I can't wait to add it to my steadily growing collection of necklaces that I wear around the clock.
3. Adina's Jewels Baby Necklace 14kt: You can never, ever go wrong with a beautiful, simple chain. I may add a pendant to this one for special occasions, but for the most part, I want to let this chain shine all on its own.
---
Rachel Pickus
Social Media & Affiliate Coordinator
Part of the series:
WWWRN