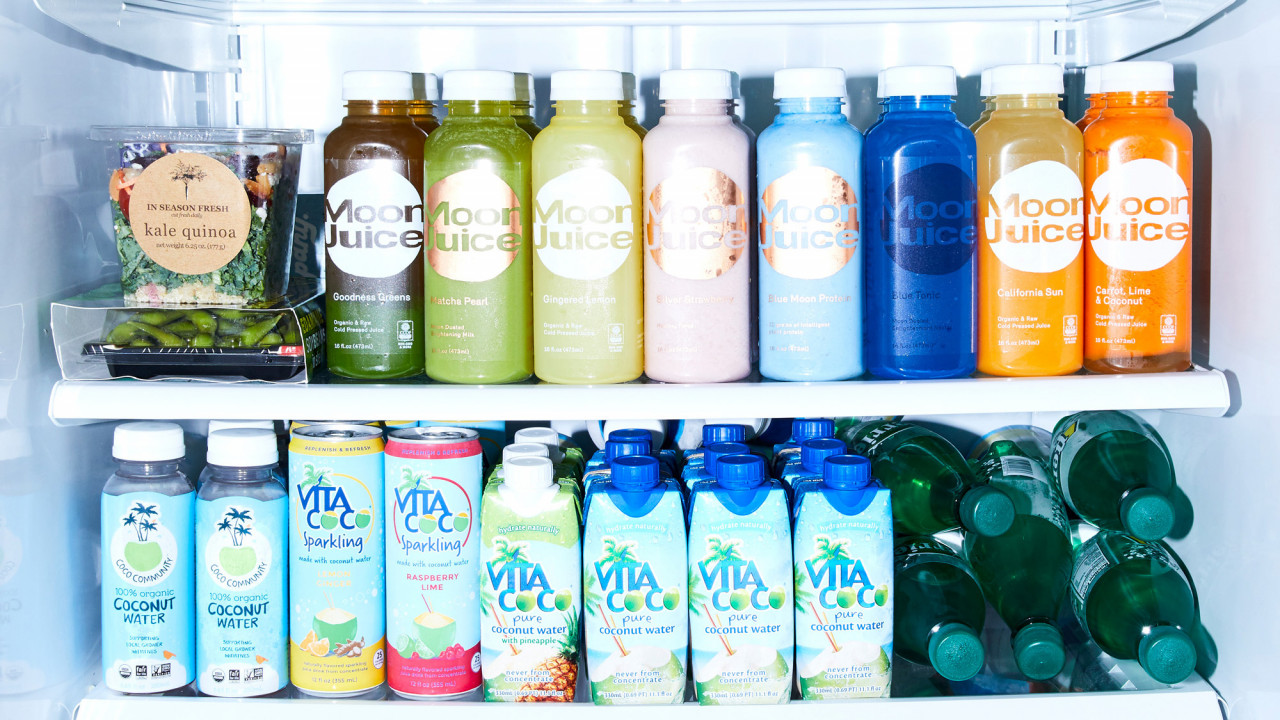 New Recycling Initiative Allows Consumers to Place Empty Containers on Their Doorsteps for Refill
Like a modern-day milkman situation.
Remember the milkman? You know, the person who showed up at your front door, picked up your empty milk bottles, and left in their stead some shiny bottles full of fresh milk. The process was rendered obsolete by the sixties, thanks to many factors—refrigeration in every home, then the proliferation of grocery stores (as opposed to specialty shops), compounded with the rising costs of milk delivery, the cheapness of plastic and wax paper cartons, and the fact that more people had their own cars after World War II—the milkman (milkperson?) went the way of many things and all but vanished.
Slight problem: The planet is in peril. Disposable containers are a blight upon the earth. Plastics release greenhouse gases, contributing to climate change. That terrifying climate report released late last year confirmed that if we don't take drastic measures, climate crisis is nigh. It's a mess.
There's a nifty World Economic Forum going on right now in Switzerland, and though much of its yield has been bad news, one innovative and interesting tidbit ringing in from the Swiss Alps is that major companies are unveiling a new initiative to, well, save the planet, one bottle of conditioner or soda at a time. Known as Loop, companies such as Procter & Gamble, Unilever, Nestlé, PepsiCo, Danone, Mars Petcare, and Mondelēz International rolled out a collaborative plan today to offer us a recycling alternative, which is especially welcome news since the recycling system across the globe hasn't been working particularly well as of late. According to CNN, about 91 percent of plastic waste has never been recycled. Insert The Scream emoji here.
If you live in New York or Paris, you can try Loop as soon as this May, because recycling is also apparently very chic. (I guess "doorsteps" is a loose term here.) The plan is to add London later this year, and Toronto, Tokyo, and San Francisco next year. Products to be offered range from Häagen-Dazs ice cream and Crest mouthwash to Degree deodorant and Pantene shampoo.
Basically, to participate, you would purchase items online via Loop; for each container, you'd give a refundable deposit, which varies from product to product. (For a bottle of Coke, the deposit is 25 cents.) Shipping is free if you buy about five to seven products, depending on their size.
Your order would arrive in a handy-dandy Loop tote bag, and when you're done with your goods, you'd place the empty containers into the tote and summon a delivery service. Once the delivery person—the modern-day milkman—whisks them away, the containers are cleaned, refilled, and shipped back to you. You can always tap out and receive your deposit back, rather than refilling ad infinitum.
If you want to opt in and you live in a Loop-friendly city, you'll have to apply. The first round of consumers will be chosen based on location and overall interest in Loop. So if you live in central Manhattan, you probably have a good shot. Bushwick—well, best of luck.
It's an ambitious new way of doing business, and one to be applauded, especially if it is successful. At the very least, some of the world's largest consumer goods companies coming together simultaneously to create an alternative to recycling that might actually work is majorly positive.
Want more stories like this?
How Sustainable Are Your Sneakers?
New Climate Report Predicts High Risk of Crisis by 2040
What to Do If You're Feeling Overwhelmed by Climate Change