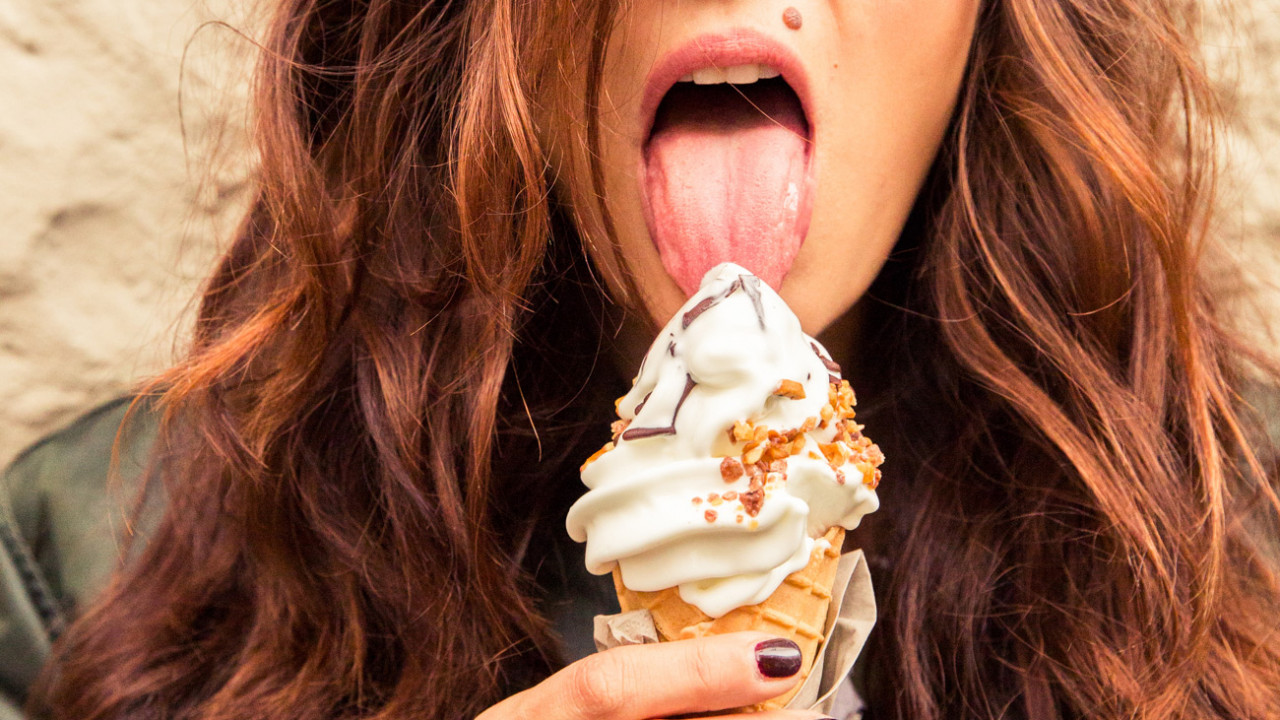 Wait—Is Food Safe to Eat During the Government Shutdown?
In a word, no.
In a side effect of the government shutdown that can only be described as a nightmare, most food inspections were quietly paused since the shutdown began on December 22. Though some high-risk inspections resumed last week, that happened only because the Food and Drug Administration ordered furloughed food safety inspectors back to their jobs without pay. Last time I checked, people who are not being paid—even if there is theoretically a far-off promise of someday pay—are not necessarily super attentive to their jobs. Just saying.
So what does this mean? What foods are safe to eat, and what should we steer clear of at the grocery store? Unfortunately, it seems as though the answer to that is complicated and changes depending on whom you ask. Food safety lawyer Bill Marler told CNN that he would advise you avoid "sprouts, leafy greens, ready-to-eat products like cheese, [and] ice cream." People who should be particularly cautious, he added, are pregnant women, children, and those with compromised immune systems. Just to harsh your mellow even further, Marler added that the FDA doesn't have nearly enough food inspectors even under normal circumstances.
Inspections of food facilities that distribute products such as seafood, soft cheese, unpasteurized juice, fresh and processed fruits and vegetables, sandwiches, bakery products filled with custard, and infant formula—all usually considered "high-risk" foods—were among those that were initially paused after the shutdown, which could create unsafe food conditions for those of us lucky enough to buy food that might have been tainted.
But don't completely freak out or go on a hunger strike. The FDA maintains that it never ceased to "inspect facilities when we believe an imminent threat to life and health exists," such as places where there is already a recall or outbreak in place. Plus, inspection of super high-risk foods such as meat, poultry, and eggs is headed up by the U.S. Department of Agriculture, and their inspections haven't lapsed.
In general, when in doubt, use common sense. Alex Berezow, VP of scientific affairs of the American Council on Science and Health, told CNN that people should "rinse off their vegetables, rinse off their fruits, cook their meat, don't eat raw meats, and just do all the normal things that you should do all the time anyway, and you should be just fine." He didn't zero in on any one food that you should eschew, but, obviously, throw anything questionable into the garbage posthaste.
It shouldn't be forgotten that the FDA is the last link in the chain between the consumer and the place from which any given food product originated, but the onus of responsibility is also on the company that manufactures or grows the food in the first place, and grocers also have a rung on the food-safety ladder. You don't have to go on a spontaneous supermarket strike while the shutdown carries on. And if you're really worried about it, your local farmers' market is a great resource for fresh, local produce, meat, baked goods, and other delicious treats that are not mass-produced. If you're concerned, get thee to a farmers' market, and max out your fridge with the bounty of local produce.
Want more stories like this?
5 Lesser-Known Impacts of the Government Shutdown
What to Do if You're Feeling Overwhelmed by Climate Change
12 Truly Good Things That Have Happened Since Trump Was Elected