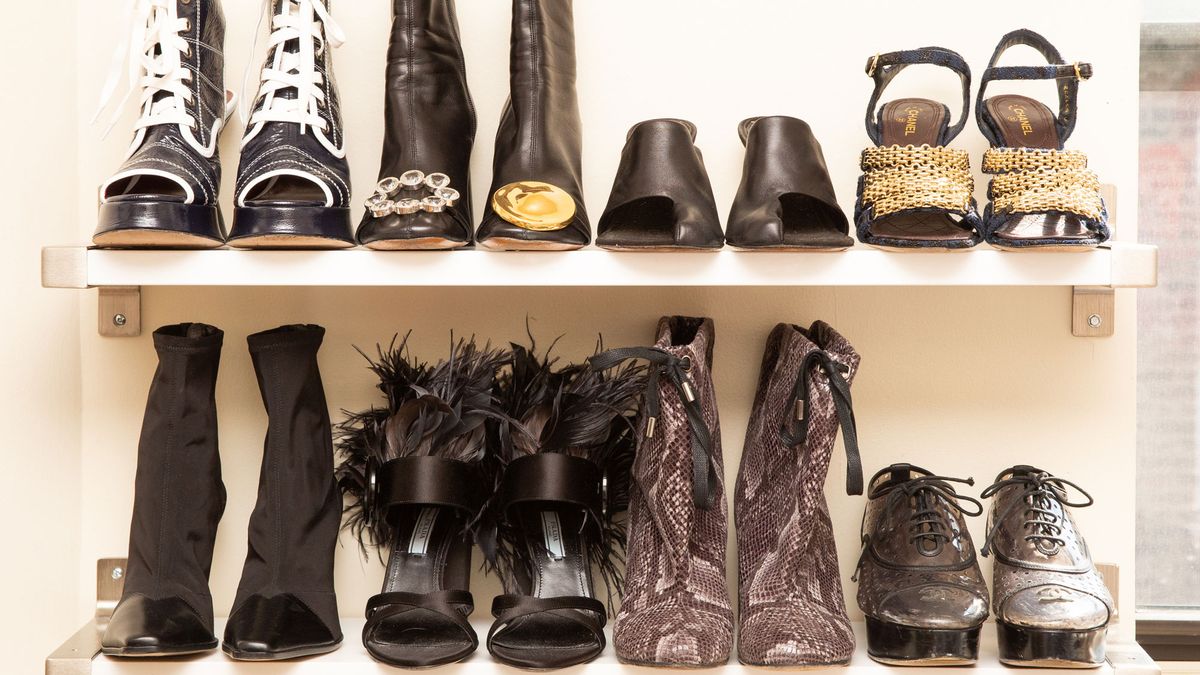 Fashion
The FarFetch stylist has a closet dripping with designer treasures.
We all know that fashion is one of the most potent forms of self-expression, but every once in a while we meet someone whose wardrobe is so dazzlingly on-point, so representative of her creative core, it simply blows us away. That, in a nutshell, is how we'd describe Farfetch stylist
Amanda Murray
. Just as comfortable donning a feathered Prada skirt and bejeweled Dries Van Noten heels as she is a Rick Owens leather jacket and oversized ombré sunnies, she's a true fashion chameleon yet always looks perfectly herself—in a few words, stylish as hell. Obviously, we couldn't leave
our recent closet shoot
without picking up a few styling tips from Murray, so check out our top three below. Plus, shop the 15 pieces inspired by her most signature looks.
---
1. Embrace shoes with some flair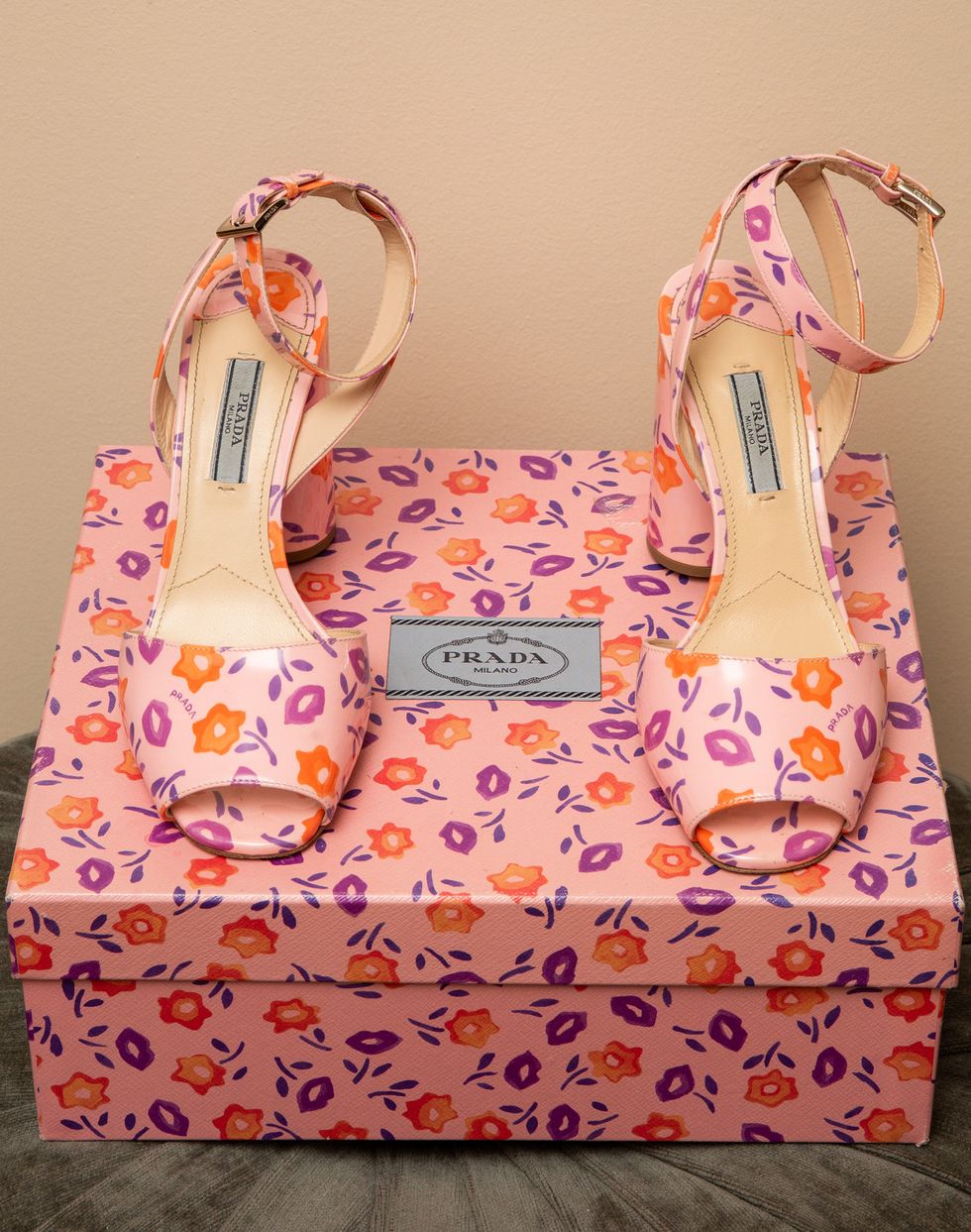 Whether they're platform, embellished, or velvet, Murray understands that a statement shoe can elevate any outfit. The wilder, the better, we say.
2. Jewel tones for the win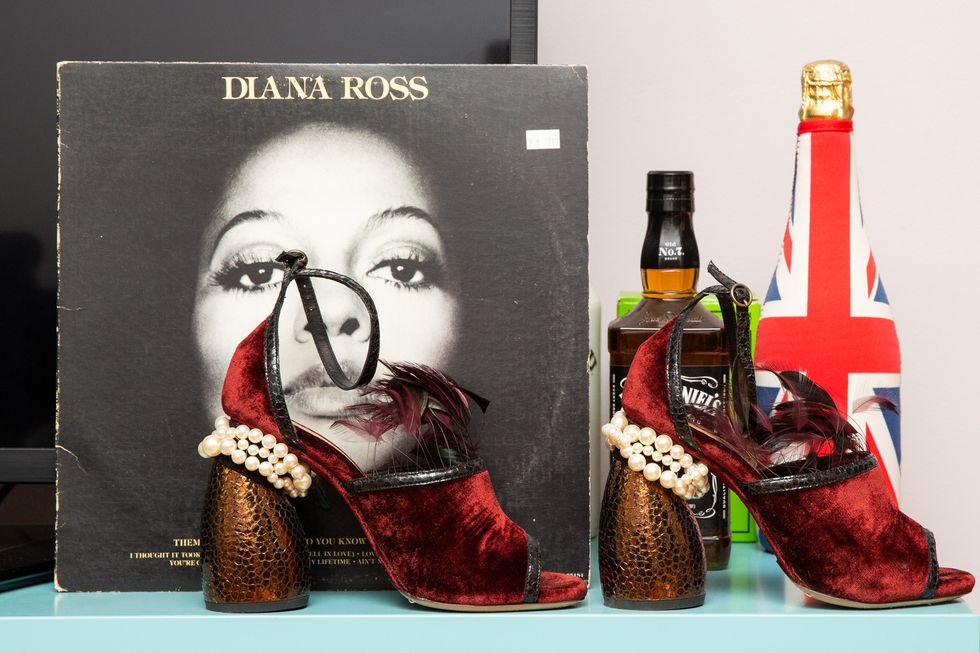 "What you see on my Instagram is what you get in real life. I'm very transparent, and one thing that people will always say about me is that I call it how I see it. I share a lot of things about fashion because it's inspirational. Just looking at a picture of a Dries dress, someone can see that picture and it changes the course of their day and their disposition."
Don't let the winter weather keep your wardrobe palette feeling blah. Like Murray, embrace a few pops of shimmery goldenrod, ruby, emerald, and royal blue.
3. More feathers, please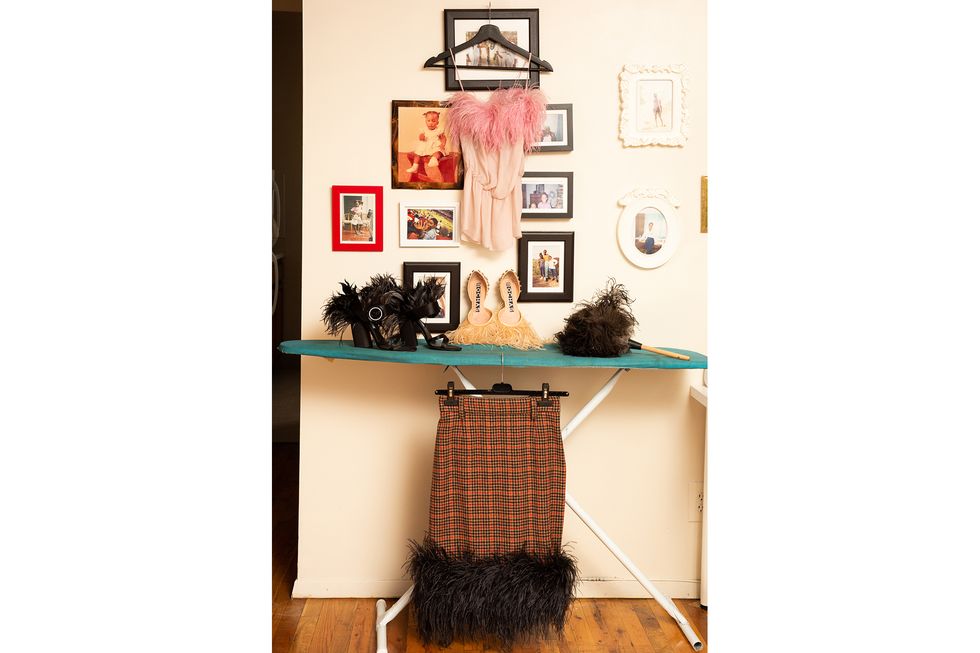 Naturally, Murray appreciates a feather-adorned shoe, but don't limit this particular accent to just footwear. Incorporate a feathered skirt or blouse into your closet, and you'll never feel uninspired to get dressed for work again.