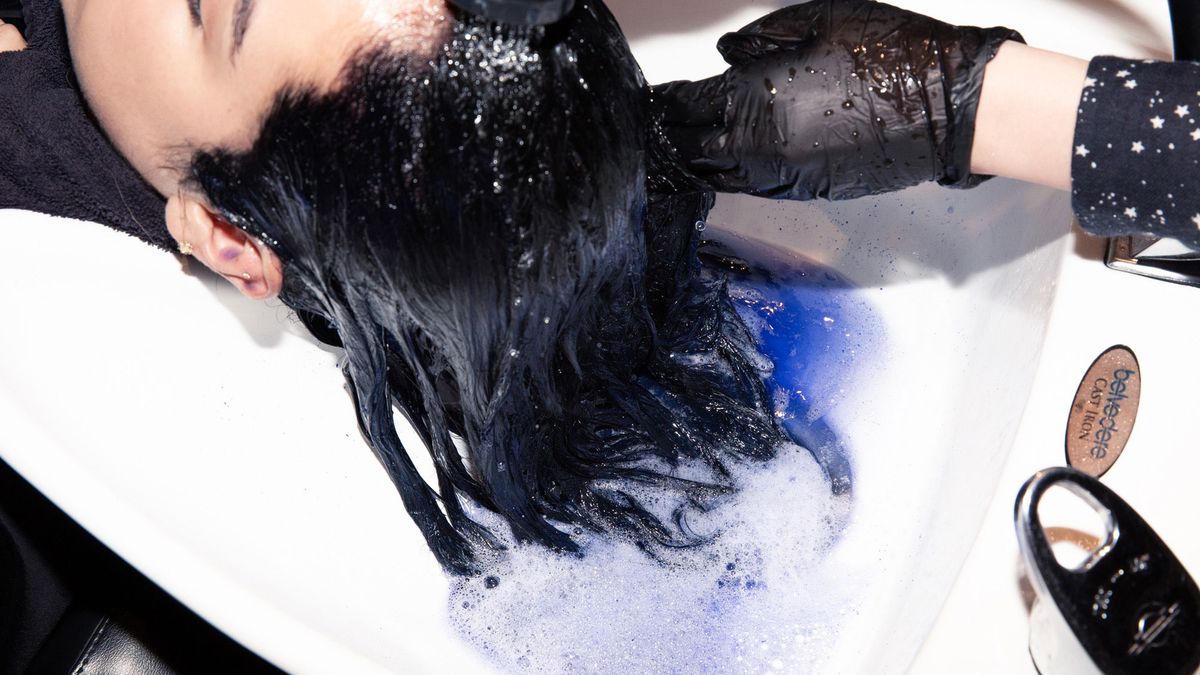 Hair
3 Hair Makeovers Perfect for Your Early 20s
We took 3 new NYC ladies to Spoke & Weal salon.
Alec Kugler
Hair is so emo. There's reluctance, sometimes grief, and often awe. And when you strike upon a look that makes you do a double take of yourself, there is a feeling of finding the light. A
great hair makeover
can be transformative. So are your early 20s, which is why we tapped a couple new New York ladies who wanted their hairstyle to fit their brand-new big-city lives. "It definitely feels like this has been a year of firsts: new city, new job," says Rachel Pickus, 23, on our social team. "This makeover felt a little more me like my hair's catching up with the rest of me."
The location of transformation was
Spoke & Weal
just down the street from our SoHo offices in New York City, and which is a favorite among Coveteur staffers.
Colleen Flaherty
handled color (she also does our own
Hannah Baxter
), and
Peter Corvington
handled the cuts and styles.
"I had always been stuck with my long brown hair that my culture back home in Mexico City considered to be beautiful," says Ivanna Martinez, 23, who took her hair a deep inky blue for this story (see below). "Since I got this hair, I've been wearing monochrome outfits in white, black, and cream, with lots of blazers, instead of my usual boho look. Back home over the holidays, everyone noticed and said, 'You're so New York now.'"
Indeed, see their new looks below. (And stay tuned for makeover stories for other life stages.)
---
Name: Marissa Birch, 24
Occupation: Student at FIT and Sales & Marketing Coordinator at Panache Lingerie
Marissa says: "My hair was really long, and I just knew I wanted a change. My hair feels so much healthier, and I can wear it both curly and straight. I've been getting tons of compliments and wearing a lot more necklaces and accessories, and clothes with an open back, since my hair won't hide it anymore. I've also been wearing a lot more red—I love the contrast with my lighter hair color."

Peter says: "Marissa wanted a big change, so I gave her a textured bob that would help her look professional yet also cool and sophisticated. If someone wanted to imitate this look, they should tell their stylist to 'point cut' everything to keep the ends soft and diffused and remove any weight from the ends."

Colleen says: "I did the blonde brighter around her face and ends, but kept the root soft, so she wouldn't have to come in more frequently than 8 to 12 weeks. If you want to do a big change like going from brunette to blonde, bring in a few photos of different types of blonde that you like, and point out what you like about each photo to your colorist. Also, let them know how frequently you want to come in; this will help the colorist be able to customize what would be the most realistic. Also, don't go into a color service like this thinking you'll be out in two hours. Plan on being at the salon for a while for the first time around at least."


Name: Ivanna Martinez, 23
Occupation: Coveteur Social Media Associate
Ivanna says: "This was inspired by anime and comics, like Veronica from Archie and Violet from The Incredibles. I always wanted to do a cool color, but I knew pink, green, or purple would be too much for me, so I figured what would look best with darker hair was a dark blue. My hair is not actually black; it's brown. I'm calling it Invisible Blue, inspired by Violet's invisible powers."

Peter says: "I wanted to give her more of an edge. I opened up her face by creating more of a face-framing layer and adding a side-swept fringe. If someone wanted to imitate this look, they should tell their stylist to add lots of concave layers and remove internal weight from the hair."

Colleen says: "Black roots with dark blue ends is a great way to be edgy but also subtle at the same time. Pictures of the color blue or any color is a great way to show and tell your colorist exactly what you are thinking and expecting, [since] different terms mean different things to people. Ivanna will probably need to come back every six weeks to refresh the blue when it fades, but it could be more frequently depending on how often you wash your hair. Also, I let Ivanna know that when it starts to fade, it can look more teal than blue, and if she was going to be in the ocean or in the sun anytime soon, the blue will fade quicker."


Name: Rachel Pickus, 23
Occupation: Coveteur Social Media and Affiliate Coordinator
Rachel says:
"The past six months have been very impulse-driven; I moved here impulsively, applied for this job impulsively, and got a tattoo of a little star impulsively… So when this came up, I went for it. I just told Colleen I wanted to go lighter, but like it could have grown that way. Something low-maintenance. I've done a balayage or two in the past, but nothing like this. The color got even blonder in the sun in San Diego over holiday, which I like."
Peter says:
"I wanted to create more movement and add some texture for an easy wash-and-go style. If someone wanted to do this same look, they should tell their stylist to remove excess weight and keep the ends soft and diffused."
Colleen says:
"Rachel and I chose this color for her because it was something different for her, but low-maintenance and very natural. I gave her natural dimensional color with foils without overdoing it—sometimes less is more. She should come in every six months, but it could be even longer."
Want more stories like this?
How to Know When to Throw Out Your Makeup Collection
Getting Ready for the Golden Globes with Kristen Bell Is Pure Fun
The French Shampoo Method That Made My Blowout Last a Week