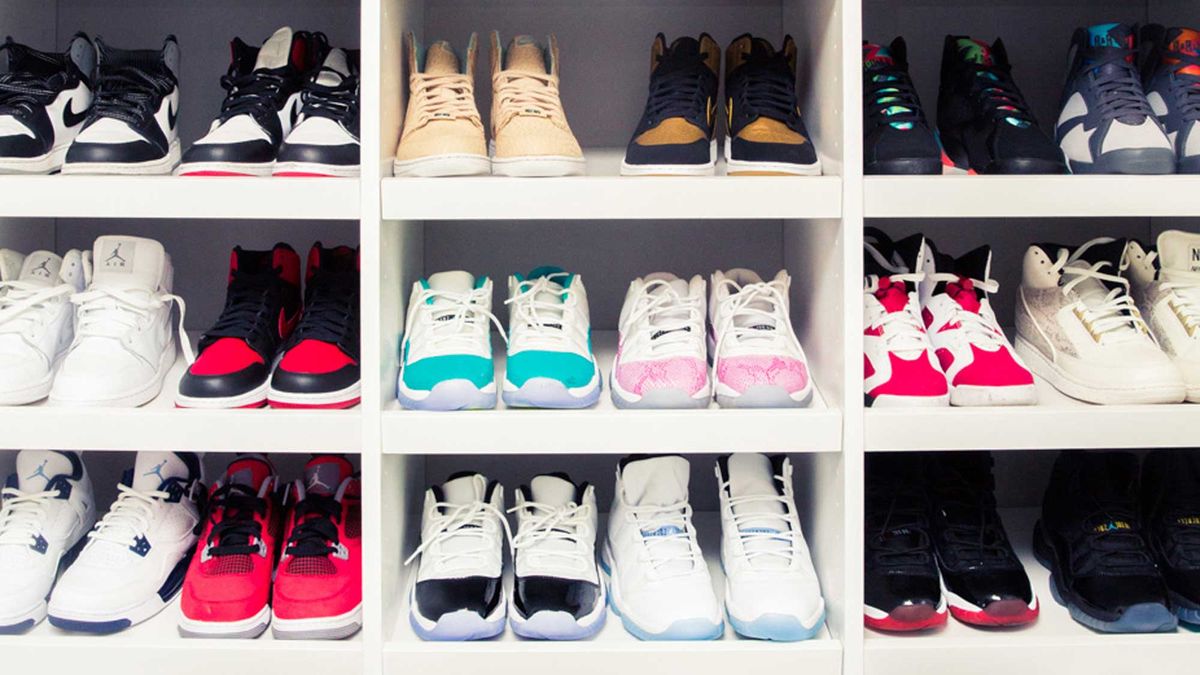 Trends
The 2019 Sneaker Forecast
3 industry experts predict what's in store.
Chunky, technical, custom, bespoke—a few words that describe the plethora of sneakers that dropped
 last year
. When we asked our Cov alums for their predictions in 2017, they were spot on 
when they predicted
we'd see a lot of collaborations and technical designs in 2018. What
'
s in store for 2019? Will it be another big year for animal print? Will a new silhouette emerge that will flip the industry on its head? Crazier things have happened. We asked a few industry insiders to act as magic eight balls and predict what we
'
ll see in sneakerland this year.
---
Senior Director of Sneakers & Men's Footwear at Versace
"I think we are going to continue to see brands taking chances and pushing the envelope. Gone are the days where a brand wouldn't create a silhouette because of brand ethos or DNA. I think we are going to continue to see attempts at, or successful executions of, innovative footwear in the fashion space. Expect the unexpected."
Stylist, Brand Consultant, & Creative Director
"The sneaker trend is shifting once again. 2018 was all about the designer, bulky dad sneaker. I think in 2019 sports brands are back on the main stage. It's all about sleeker silhouettes this year, in my opinion."
Co-founder, Vrtigo & ZN Footwear; Host on Direct Message
"When it comes to Nike [and] Jordan, I'm loyal to the soil, straight-up. I believe it will be the year of the Air Jordan 4 silhouette in addition to what's rumored. Maybe we can get the Mist Blue 4s, Black Cat 4s, Lightning and Thunder 4s, Tour Yellow 4s—just to name a few I'd like to see make a return. [I'm] excited to see what's coming from Jordan.
"I also think Nike SBs are about to climb again. Got a feeling we will see something new from the Nike SB team and possibly a few fan favorites getting the retro treatment.
Cough Unkle Dunks cough Dinosaur Jr's cough.
Overall, I see 2019 being a good year for all the sneaker lovers out there.
"As for my brand, ZN footwear, we have three new silhouettes releasing this year, with the Prototype 2 being one of them. Colors range from neon to earthy neutral tone palettes."
Want more stories like this?
Save Your Sneakers This Winter—Here's How
The Sneaker of the Year According to 7 of Our Friends
The New Luxe Sneaker Brand You Should Get Familiar With